Pets Studio's Dragonite Pikachu Cosplay Figure
Pets Studio's Dragonite Pikachu Cosplay figure has been announced and is now available for pre-order!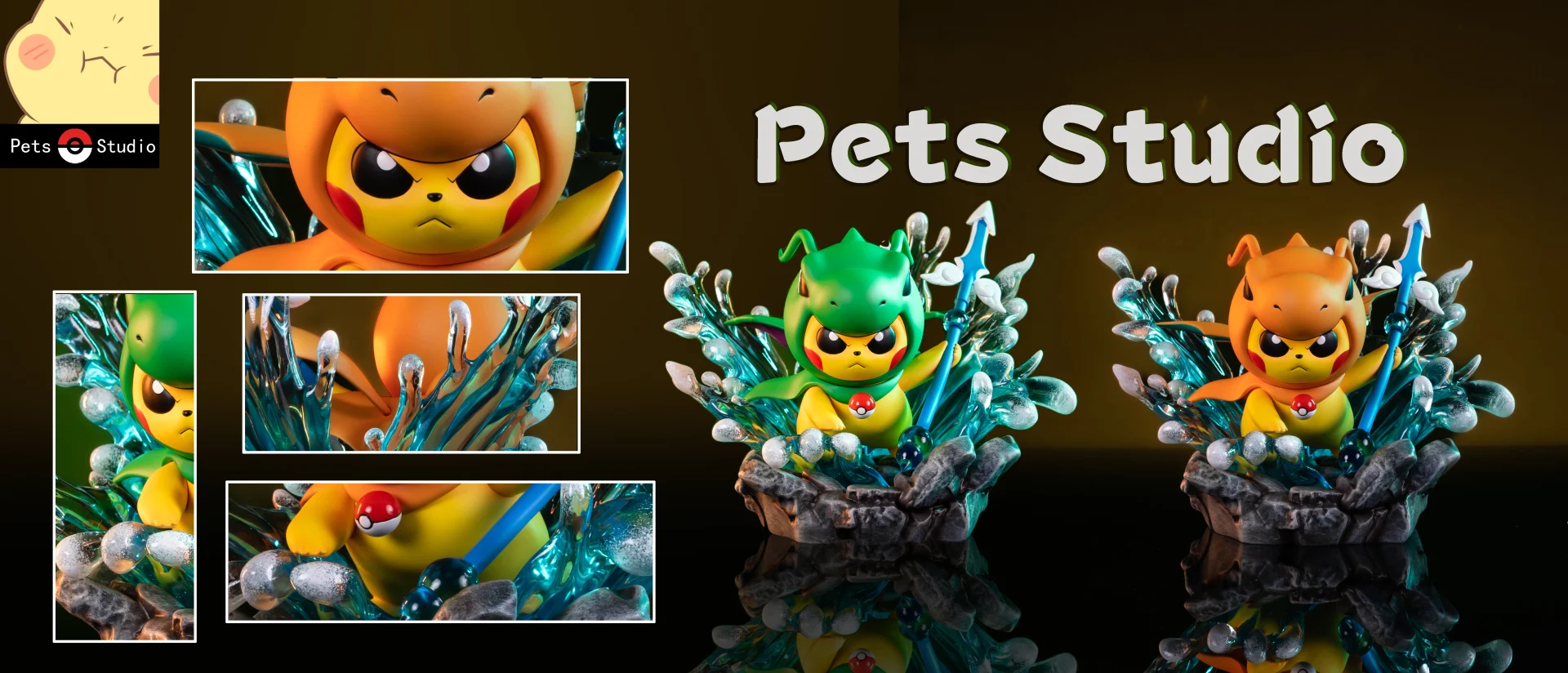 Pokémon (Pocket Monsters) are creatures from the game series "Pokémon" and its derivatives. They are a mysterious and fascinating species. Some Pokémon live peacefully with humans, while others, like wild Pokémon, dwell in grassy areas, caves, or the sea. The ecology of Pokémon still holds many mysteries that humans have yet to uncover.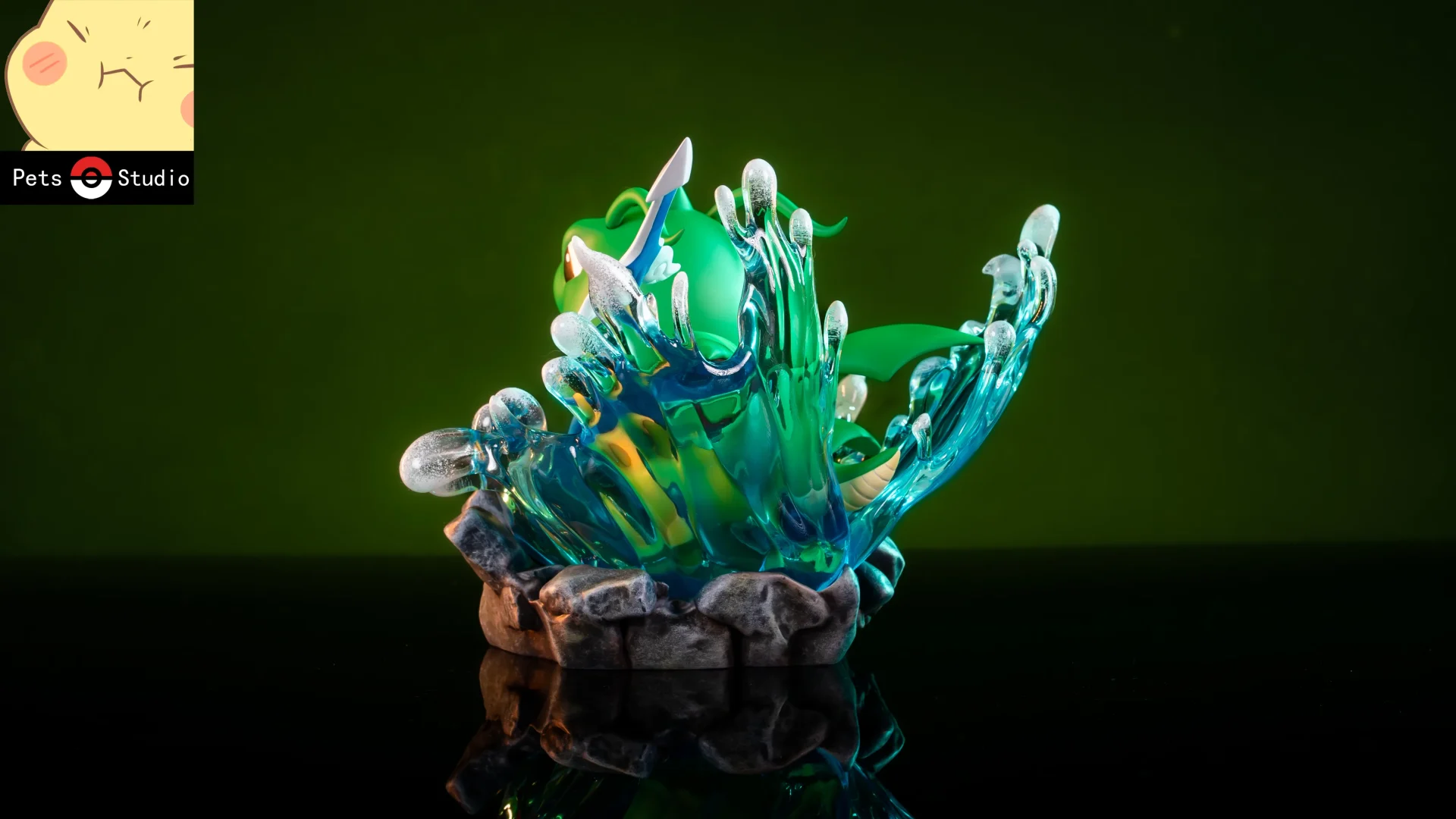 Pets Studio brings you a Pikachu cosplaying as a Dragonite figurine. The sculpting of the facial features is done well, and the attention to detail is on point. The paintwork on the face is also very textured and high-quality.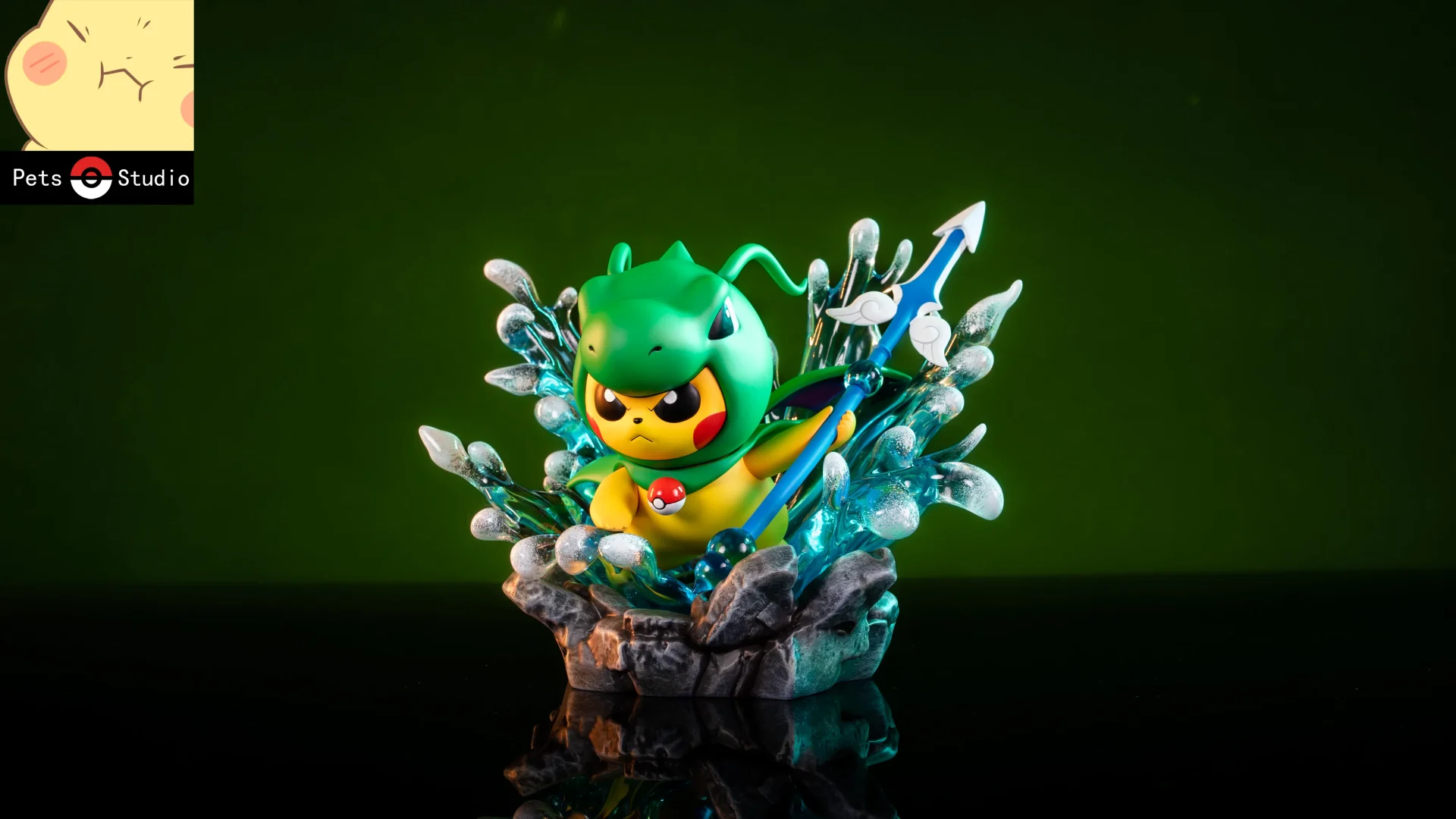 Despite having a perfectly proportioned body, Pikachu still retains its signature cute and chubby appearance, which perfectly embodies the character of Pikachu while cosplaying as Dragonite.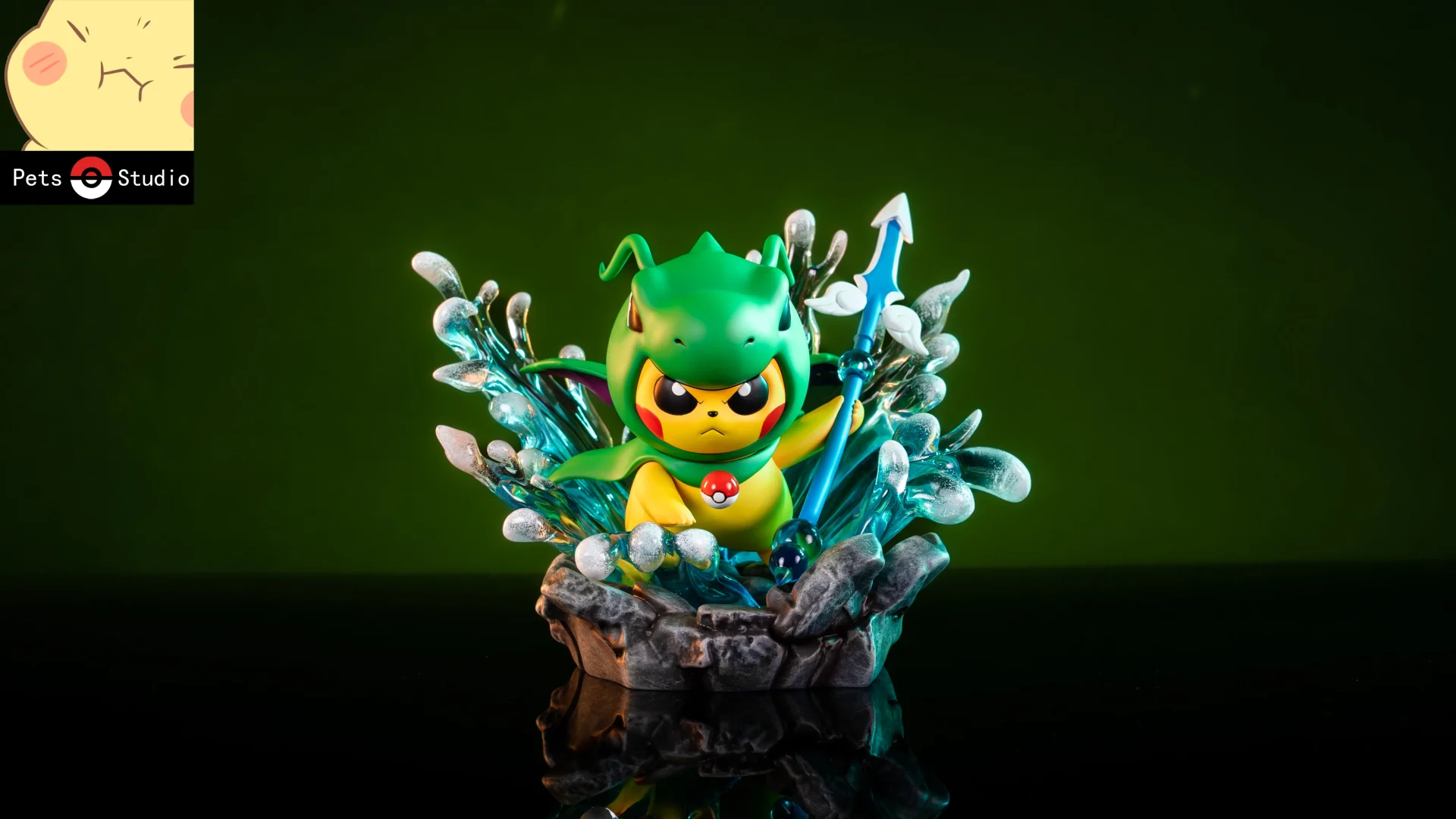 With the addition of Dragonite's coat, Pikachu becomes even more charming and cute, with a touch of mischievousness. Isn't it just adorable?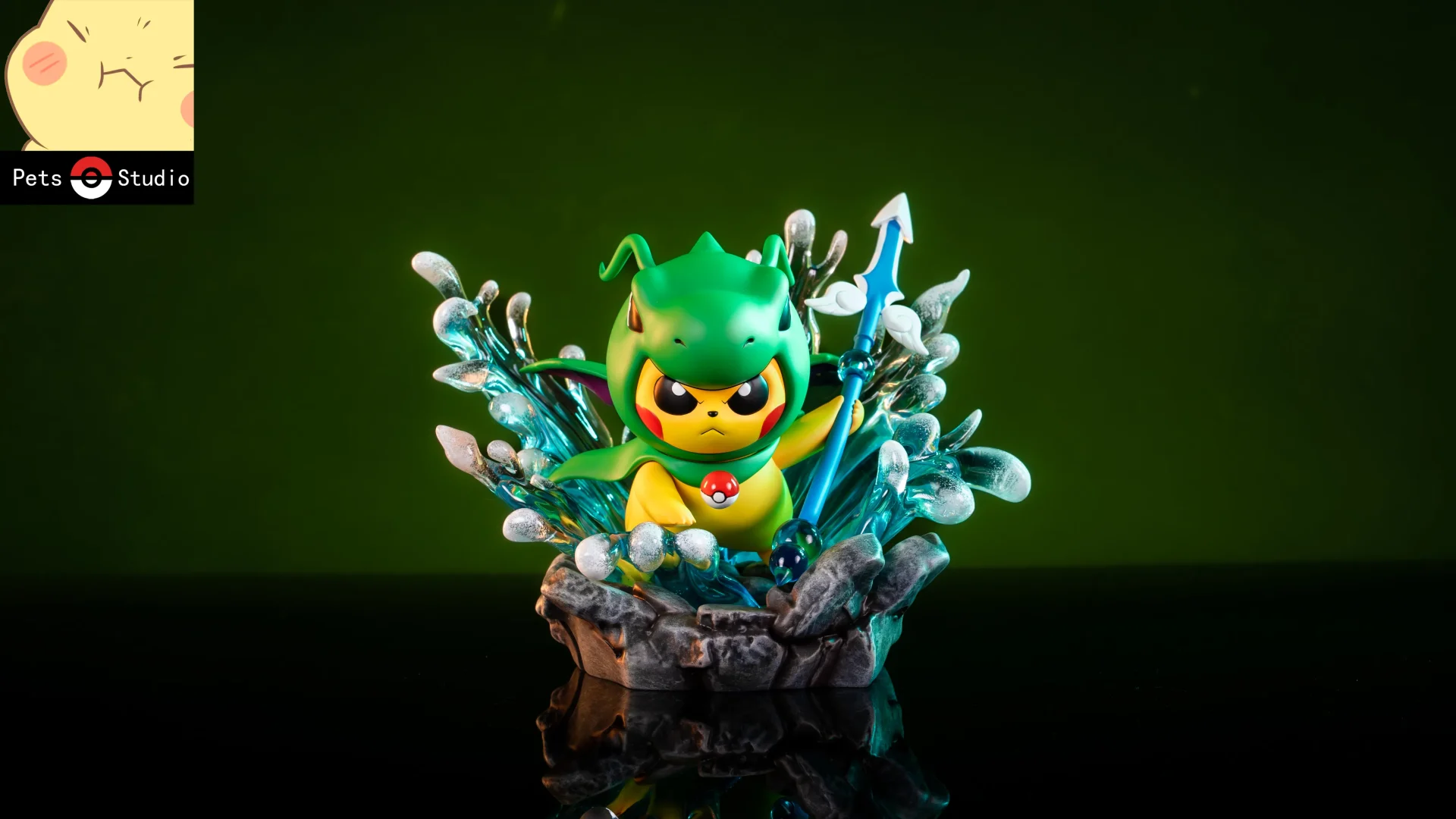 The water splashing up behind Pikachu adds to the dynamic effect of the figurine, creating a sense of motion.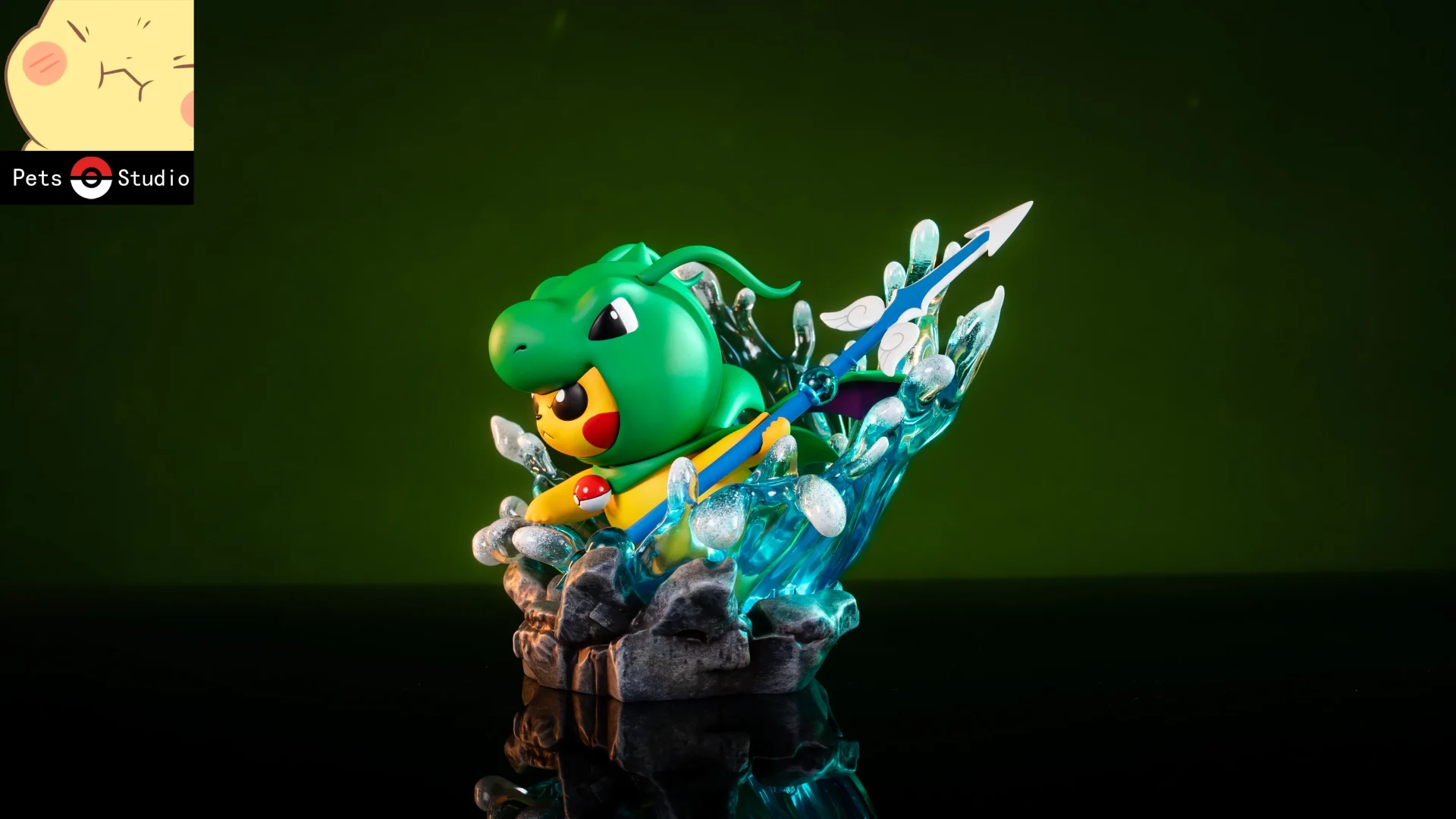 However, half of the theme of this Pets Studio figurine is actually based on Zhao Yun, a character from Chinese history!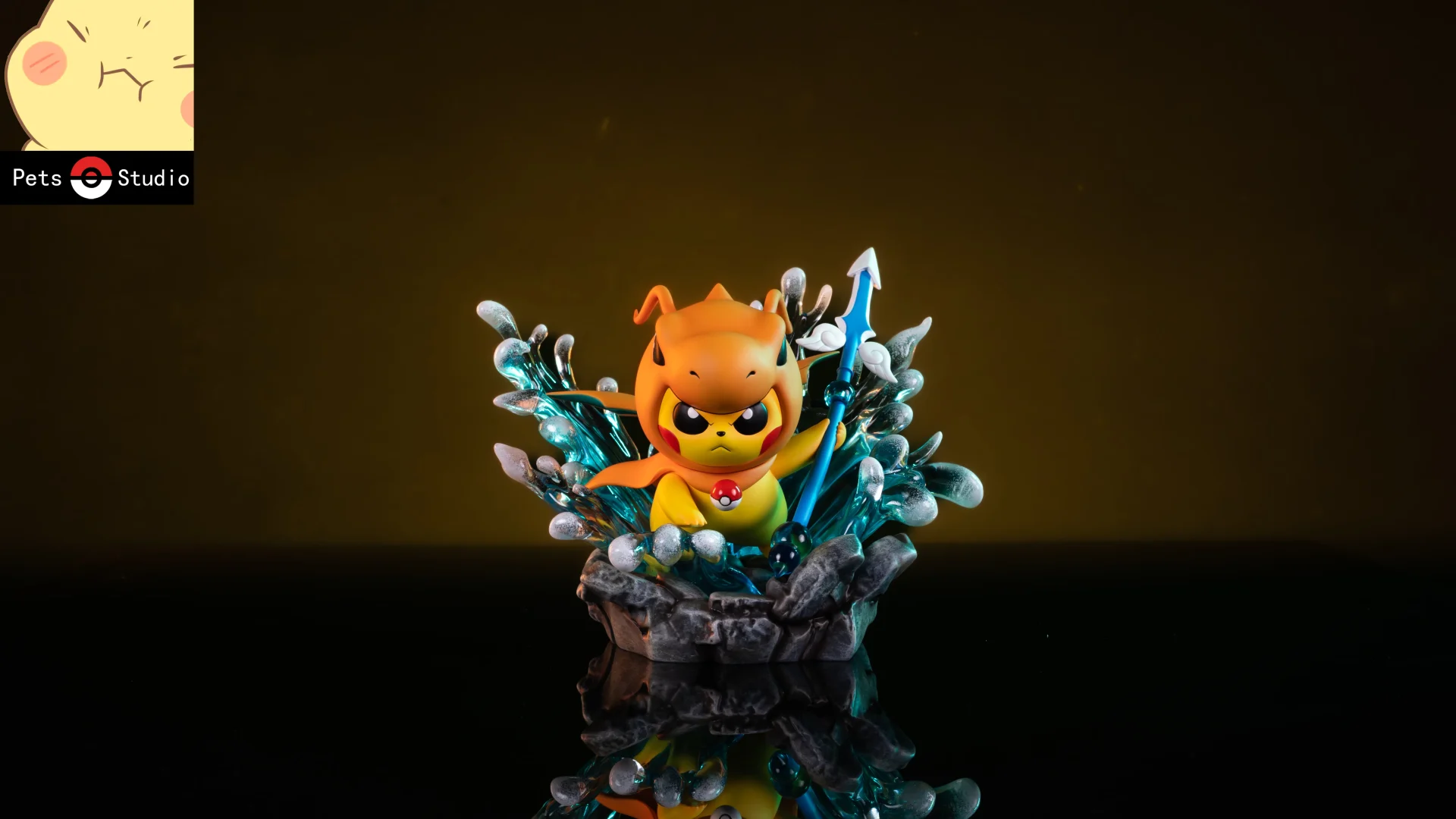 The figurine leans forward with the King's Spear in hand, as if ready for battle at any moment! The texture of the crushed stone on the base is also very realistic.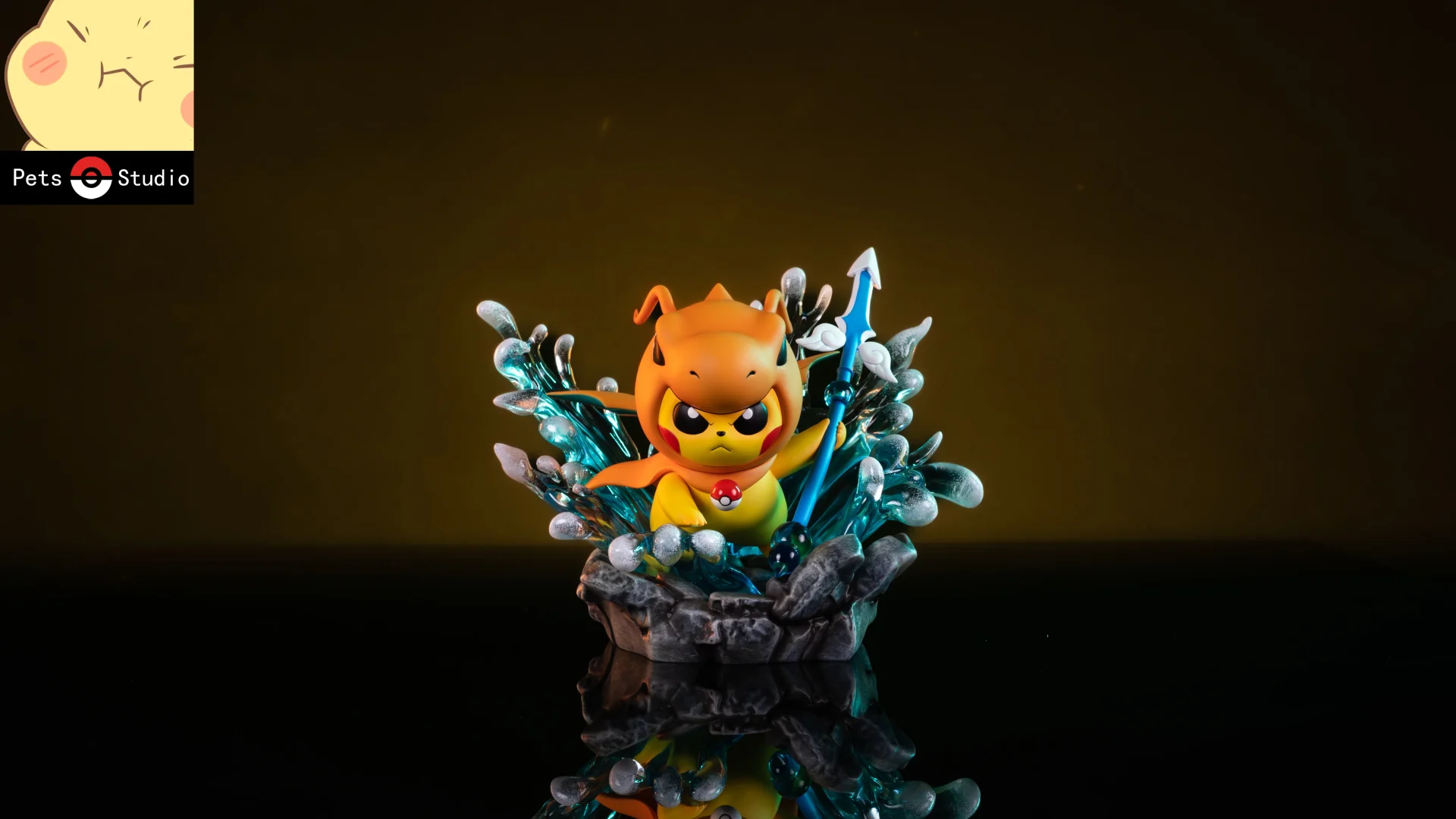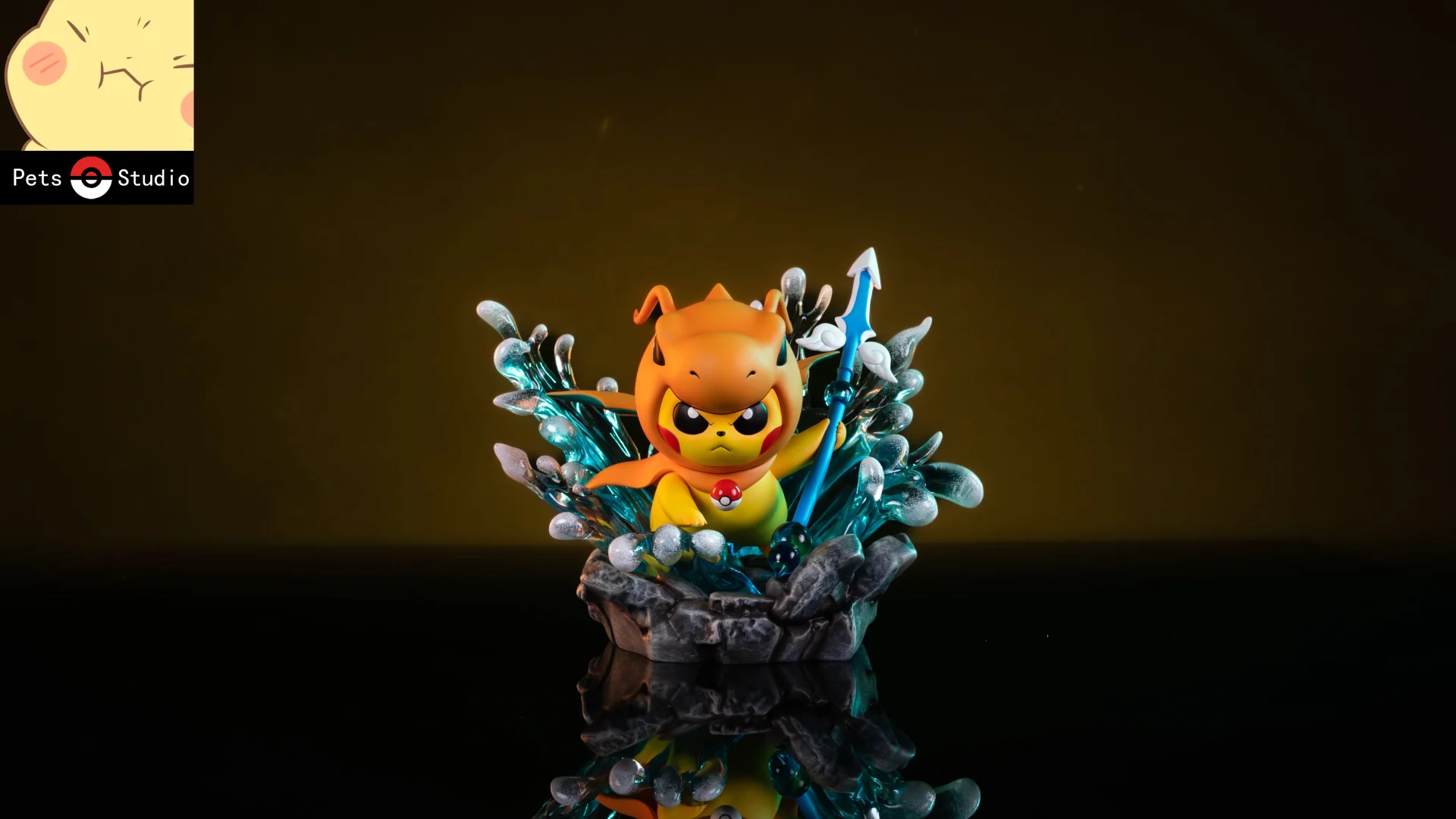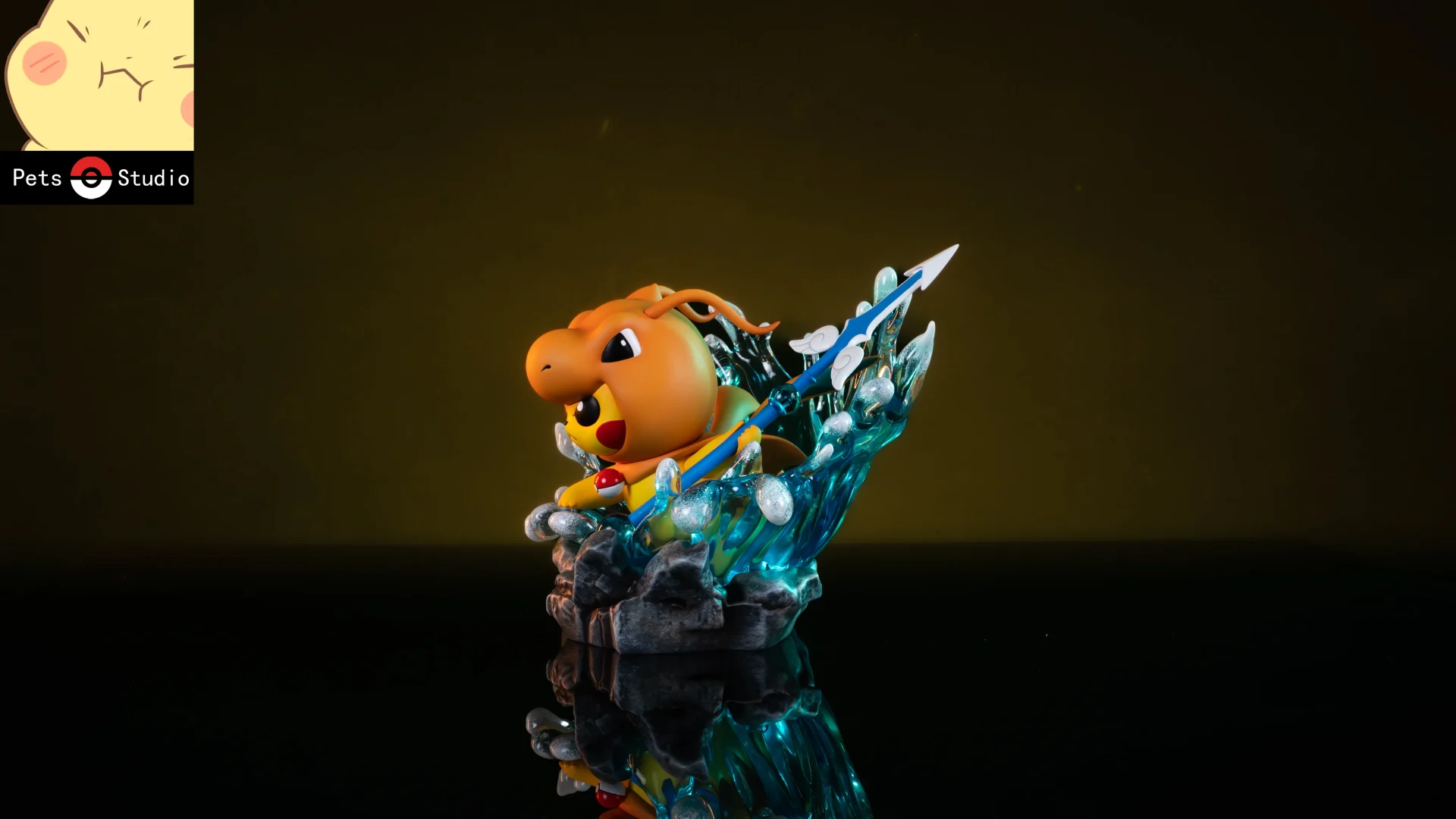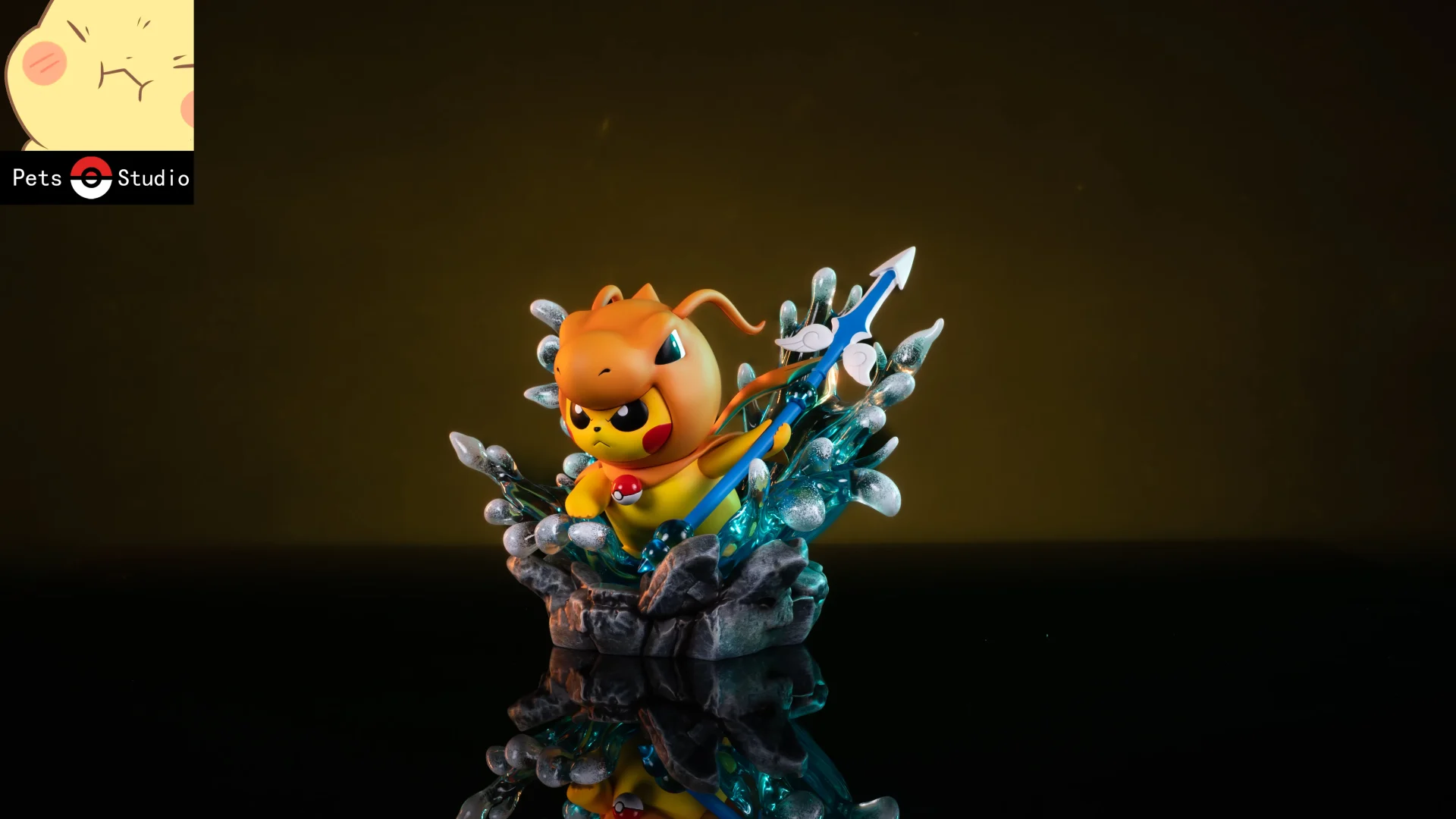 Finally, here are some appropriate poetic lines:
The blood-stained battle robe, the red armor pierced through, Who dares to compete with me in the sun!
Throughout history, supporting the young lord on the battlefield, Only Zhao Yun from Changshan can be counted on.