Are you a fan of Pokémon and ninja frogs? Then you won't want to miss the latest release from Pets Studio – a Pikachu cosplaying as the popular Greninja!
Pets Studio has released a new product featuring a Pikachu cosplaying as a ninja frog called Greninja. This cute and stylish design is sure to entice buyers!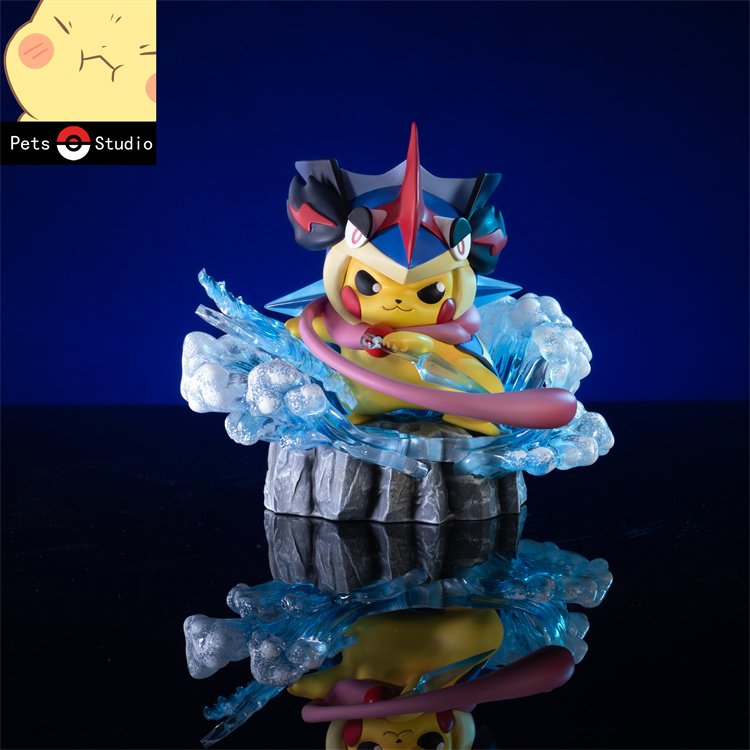 This Greninja figure stands at 16 centimeters tall, with its left hand holding a kunai while carrying a giant shuriken on its back, giving it a ninja-like vibe. Paired with its splashing water effect, it looks very cool.
Greninja's Pikachu has a cute yet fierce expression with a pink "scarf",which is actually its tongue, creating a beautiful arc.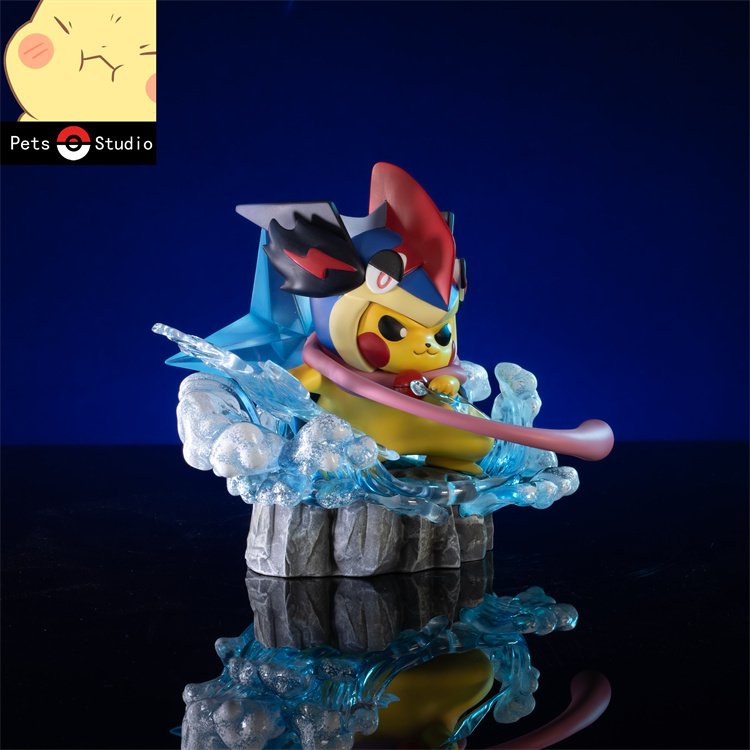 The scene is made up of many transparent parts, making the visual effect of this transforming item very gorgeous.
The kunai and the shuriken are made of transparent blue material like ice.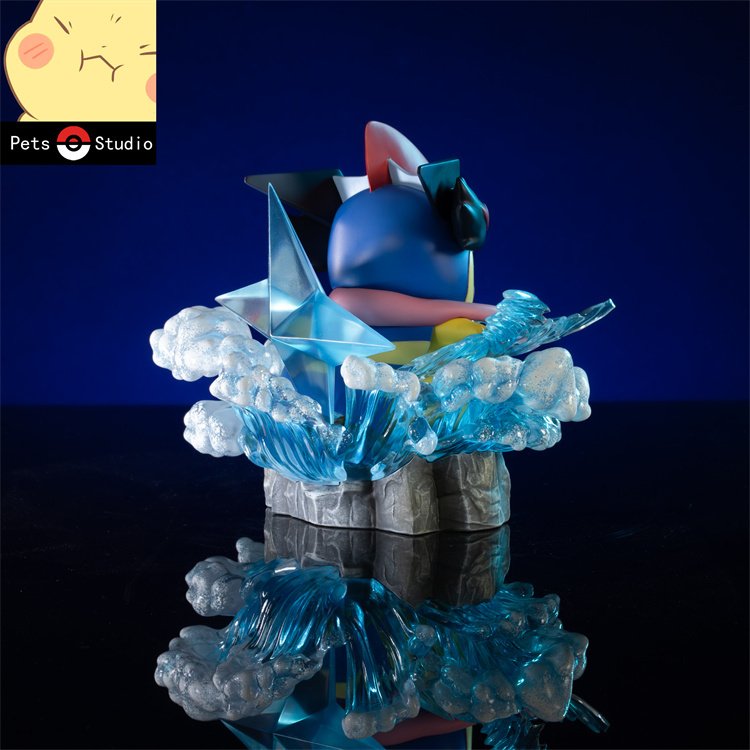 Pets Studio's Pikachu cosplaying as Greninja is a perfect combination of cuteness and coolness. In addition to the standard color, there are limited edition 20 pieces of shiny colors available. Unfortunately, they have all been sold out before the article was published.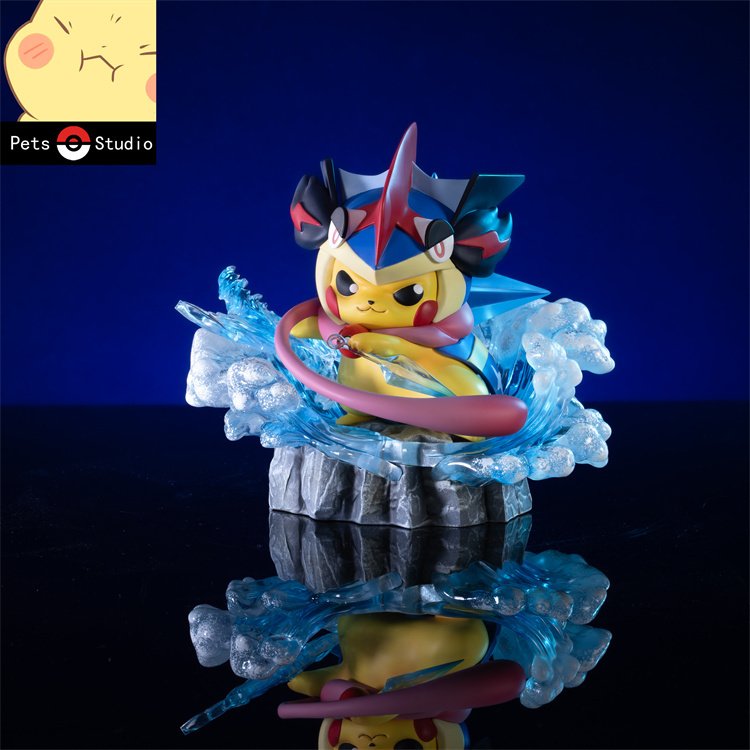 With its ninja-inspired design and stunning water effect, this figure is sure to impress. Even though the limited edition shiny colors are sold out, the standard edition is still available for purchase. Get yours now before they're all gone!
Greninja Cosplaying Pikachu – Pets Studio
Material: Resin + PU
Size: H15 * W16 * L16cm Estimated
Original:Limited to 180pcs
Shiny:Limited to 20pcs
Will release in Q2 (June) 2023 estimated.