Roronoa Zoro – HS Studio
Roronoa Zoro – HS Studio: Roronoa Zoro is a character from the Japanese manga "One Piece" and its derivative works. He is a combatant of the "Straw Hat Crew," known as the swordsman "Pirate Hunter." He is one of the 11 "Super Rookies" who landed on the Sabaody Archipelago two years ago and is also considered one of the "Worst Generation."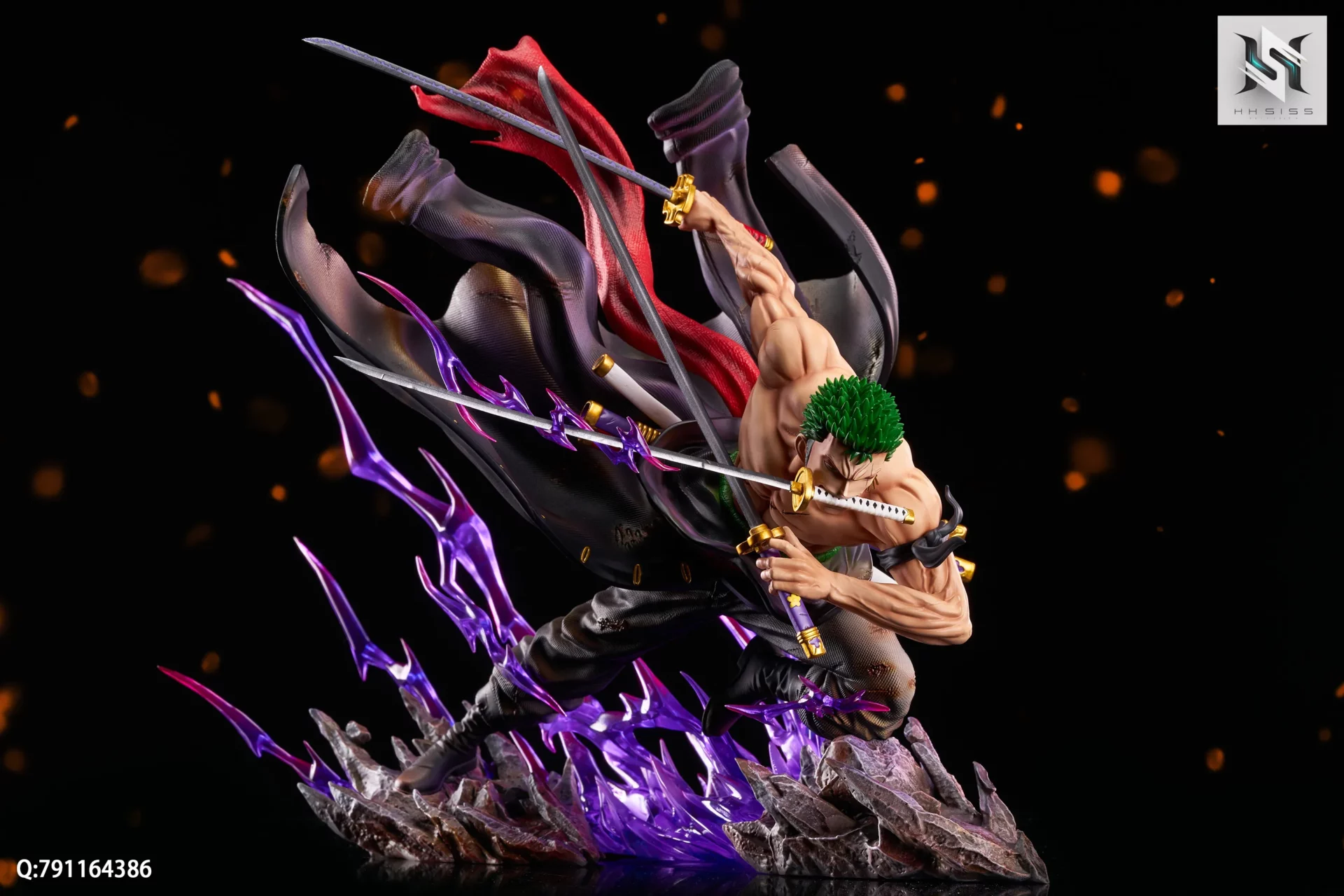 Zoro hails from Shimotsuki Village in East Blue and is a swordsman who wields three swords in combat. His ambition is to become the world's greatest swordsman. He joined the "Straw Hat Crew" at the invitation of Monkey D. Luffy, and together, they set sail with the goal of becoming the world's greatest swordsman.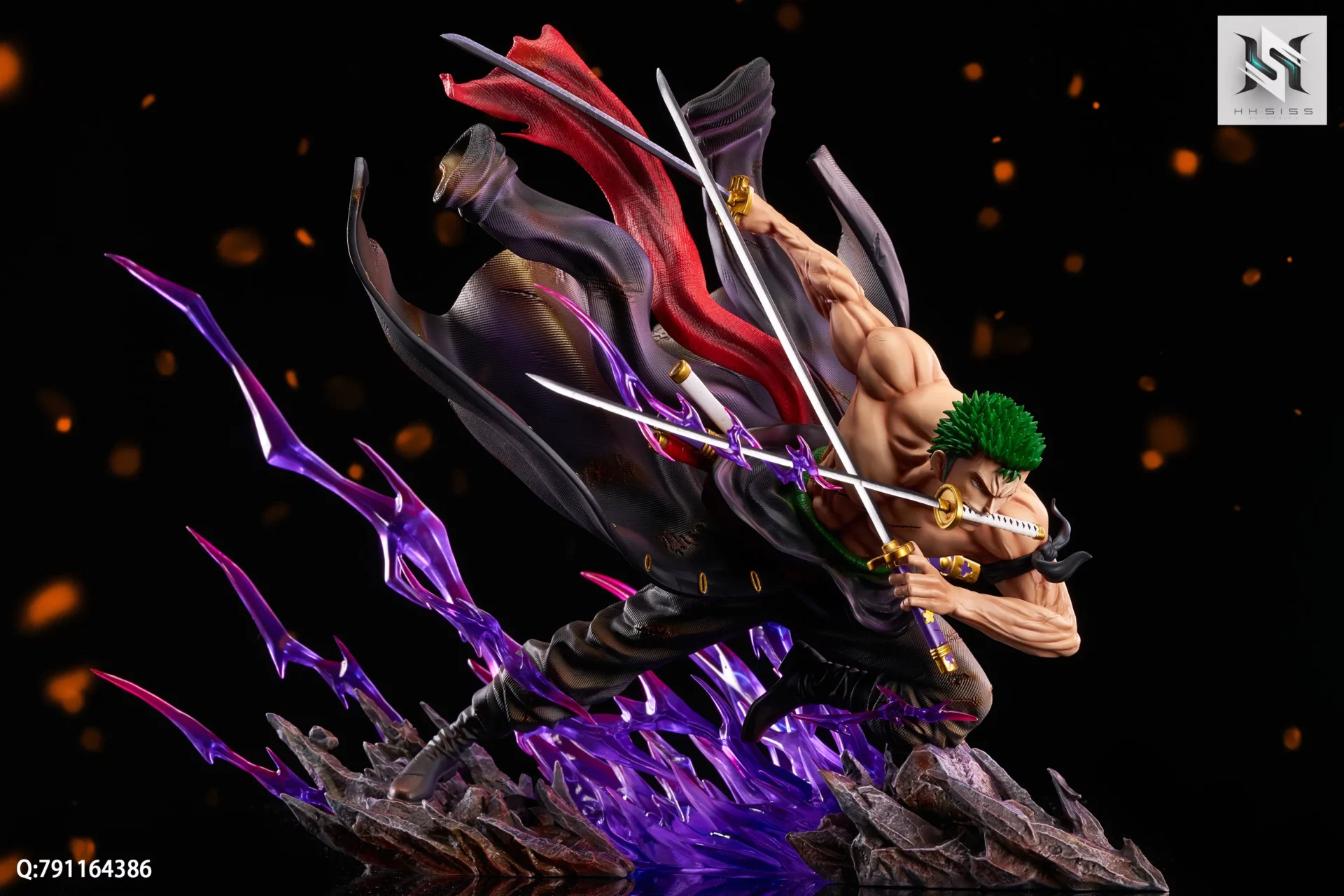 As for the main aspect, it is quite faithful, whether it's the body proportions or the muscle lines, all are done in great detail. The facial details, including the hairstyle, closely follow the animation's design, and the sharpness of the hairstyle layers is well executed.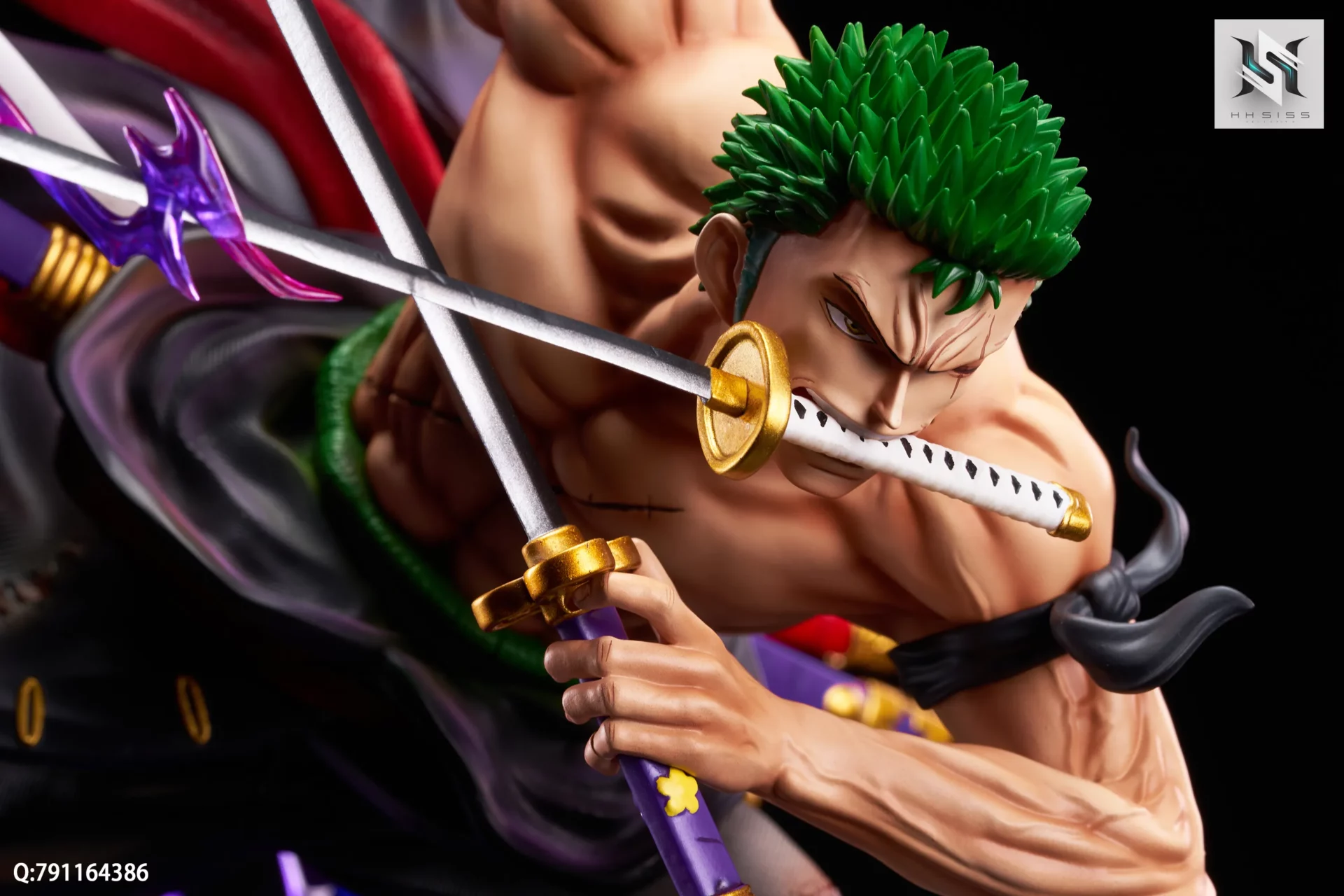 The portrayal of the character's muscle lines is very distinct. Although they are relatively slender, the depiction of firm and powerful muscles is spot on, with fine lines and the feeling of bulging veins.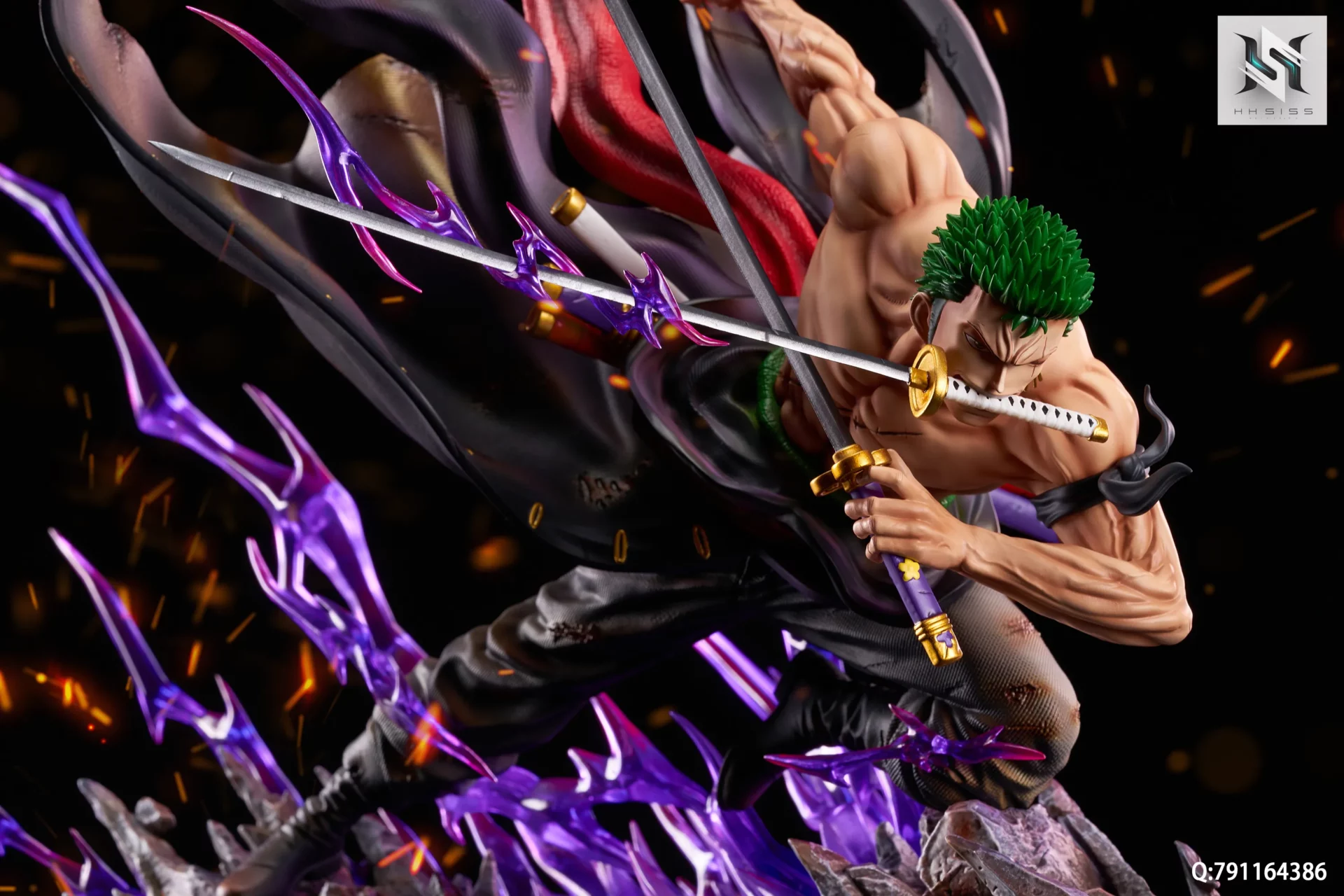 The overall transparency of the purple special effects pieces can rival that of crystal, both in terms of transparency and gloss, making them highly desirable. Furthermore, looking at the rocks on the base of this statue, the color texture is also realistically rendered.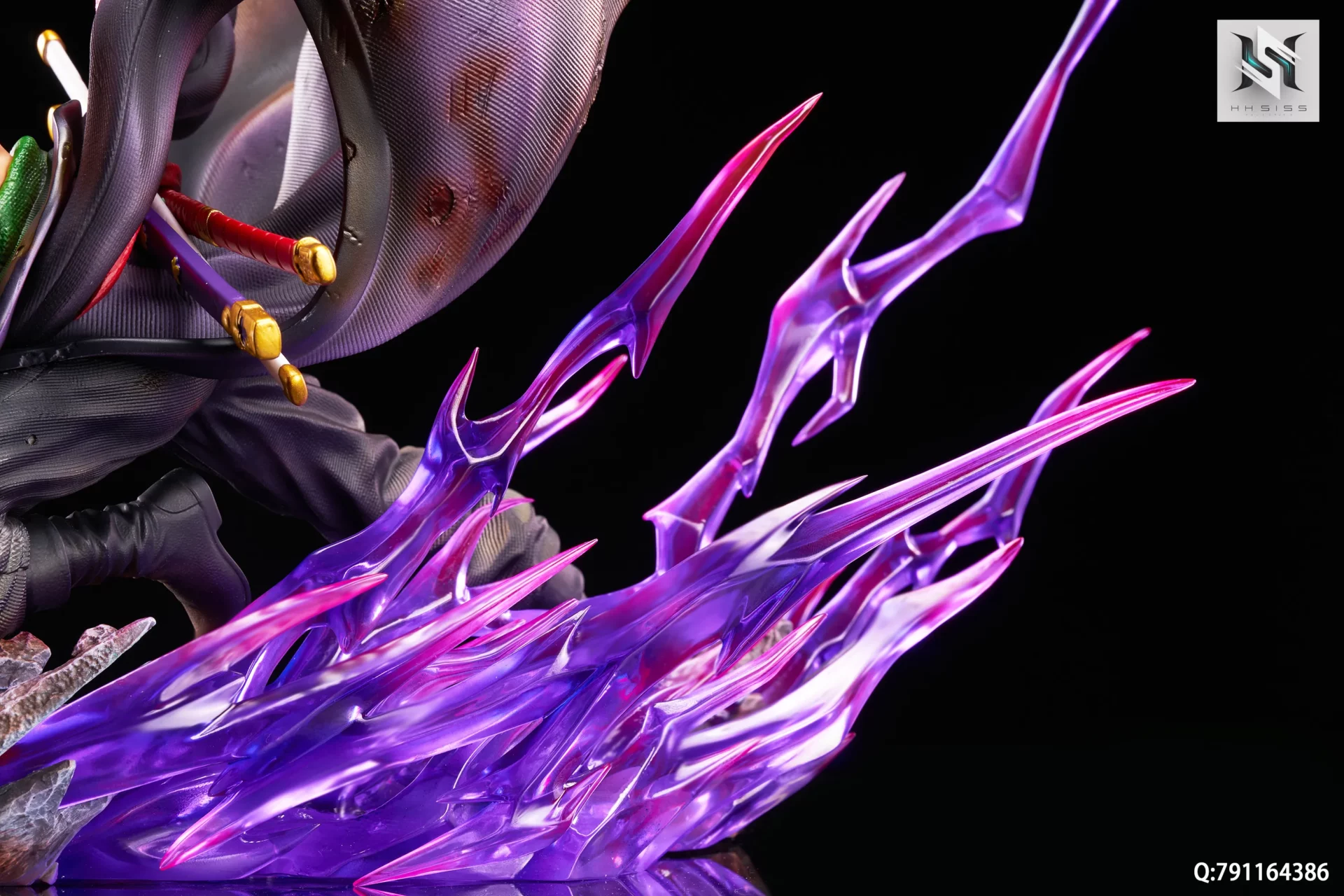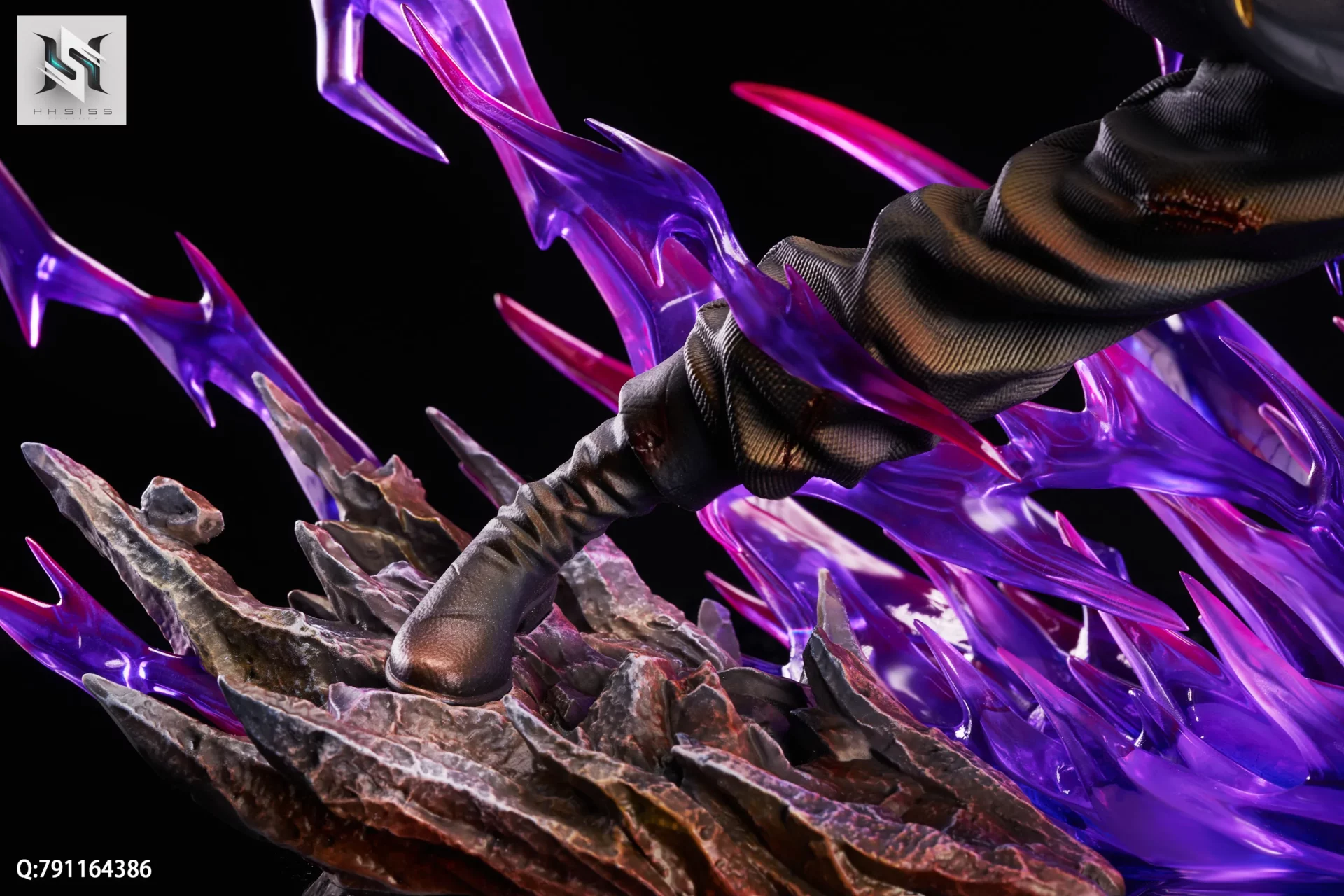 Overall, it's an excellent figure or Roronoa Zoro.  This is one that One Piece fans should keep an eye on!