Rosa Studio has launched a "Smiling Teresa" statue from Claymore, which is full of divine atmosphere and gorgeous style that is breathtaking. It also comes with a replaceable fruit body for play!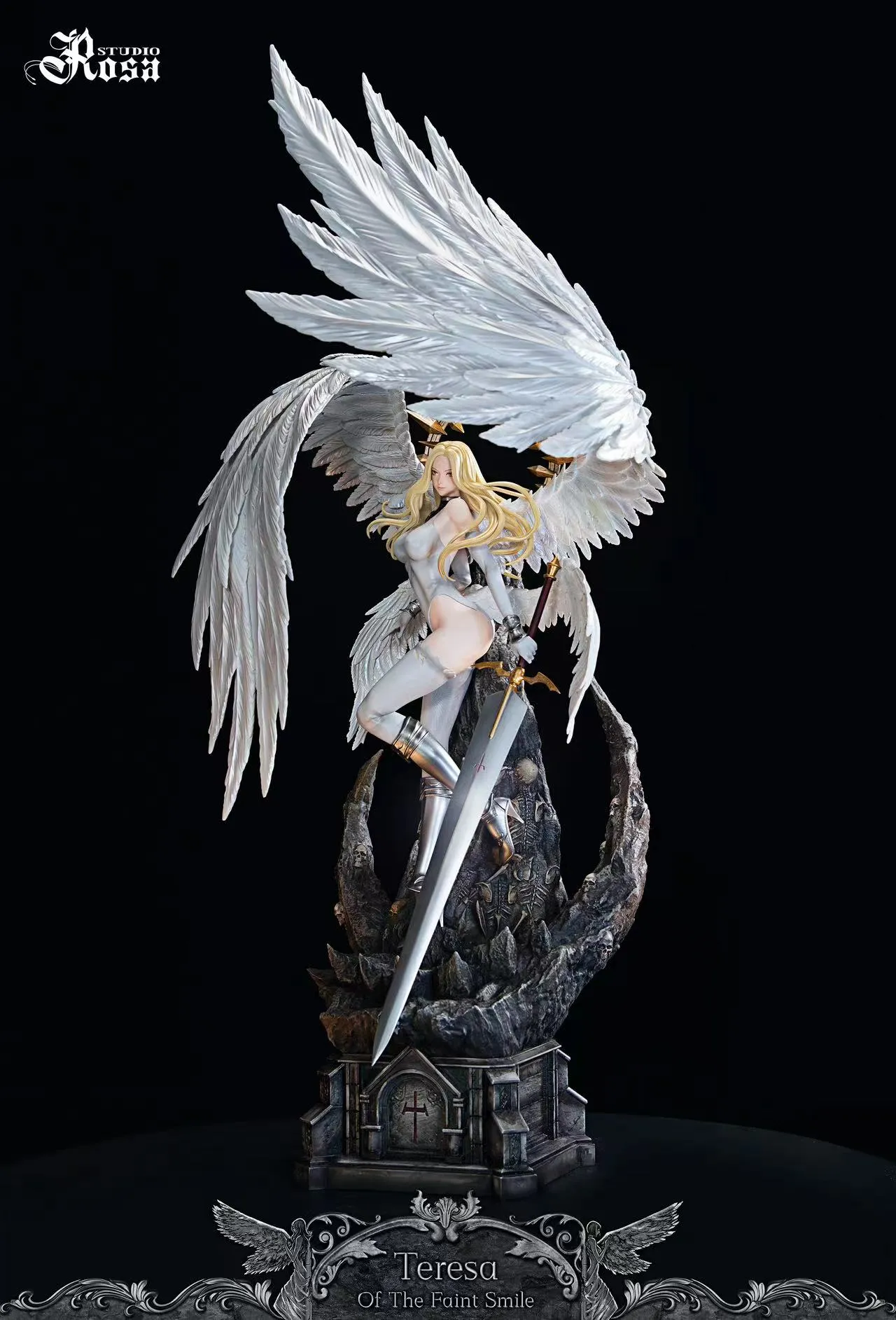 This statue is 67 centimeters high and is based on the appearance of Teresa after her consciousness awakens in the body of Clare at the end of the Claymore manga. It has four gorgeous angel wings and a halo behind her head that symbolizes holiness.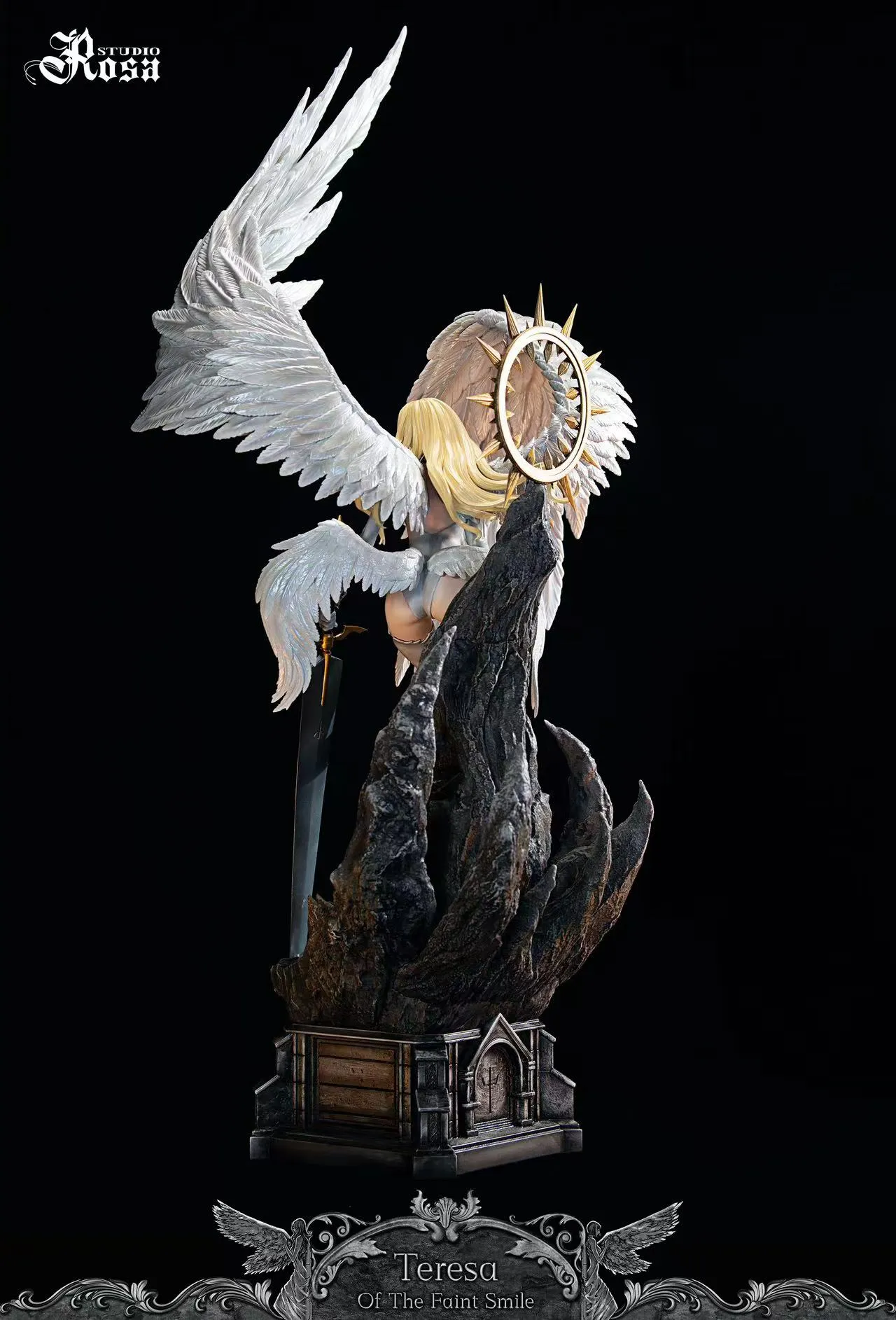 The wings' moving design gives the artwork a strong aesthetic appeal and perfectly showcases Teresa's magnificent posture as the strongest sword! In addition, I expect that another statue of Clare will be released in this design, and only when the two twin goddesses are displayed together will it be perfect.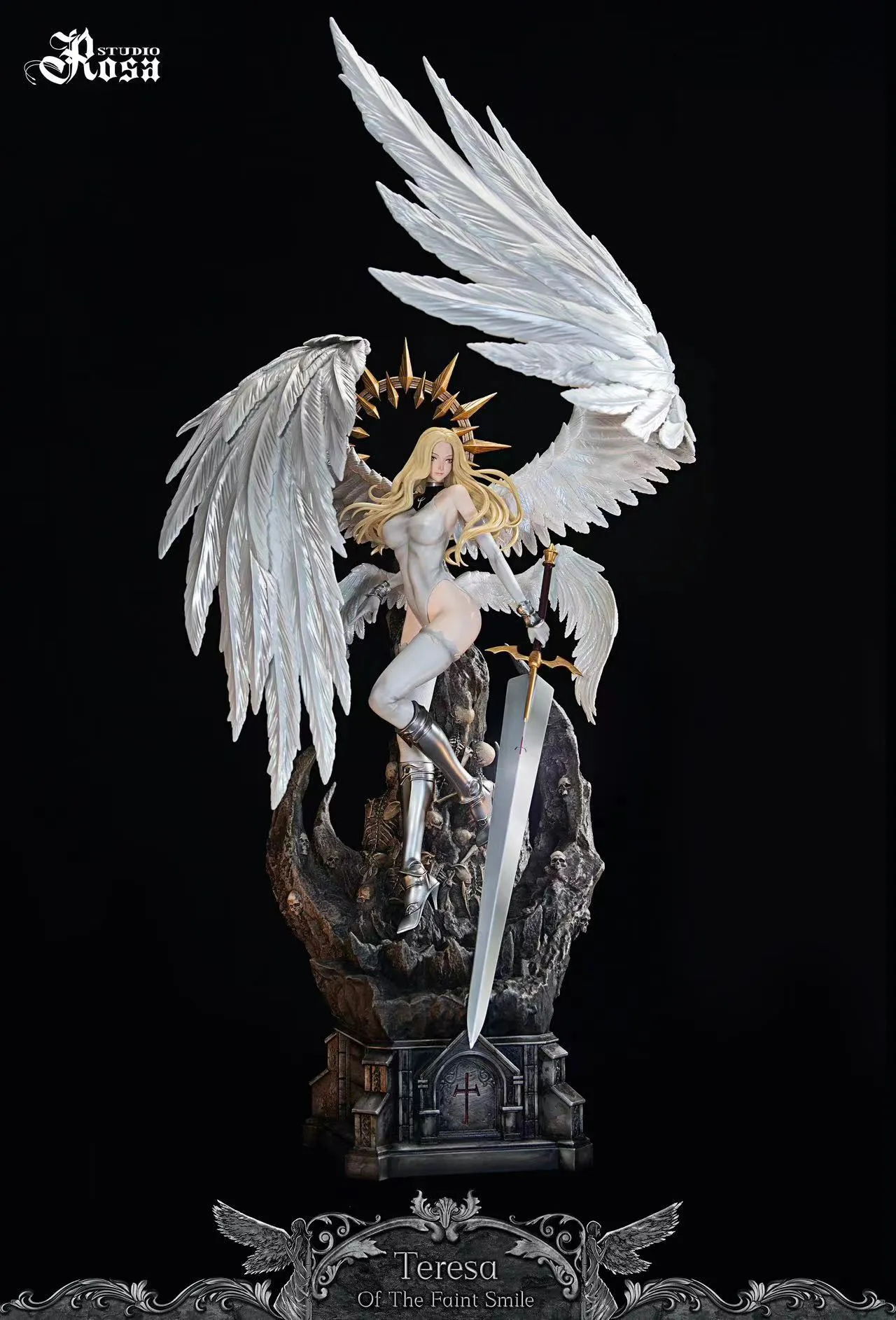 Teresa in this statue has a tall and plump figure, showing off her iconic long and slim legs, and her bust size has also increased significantly!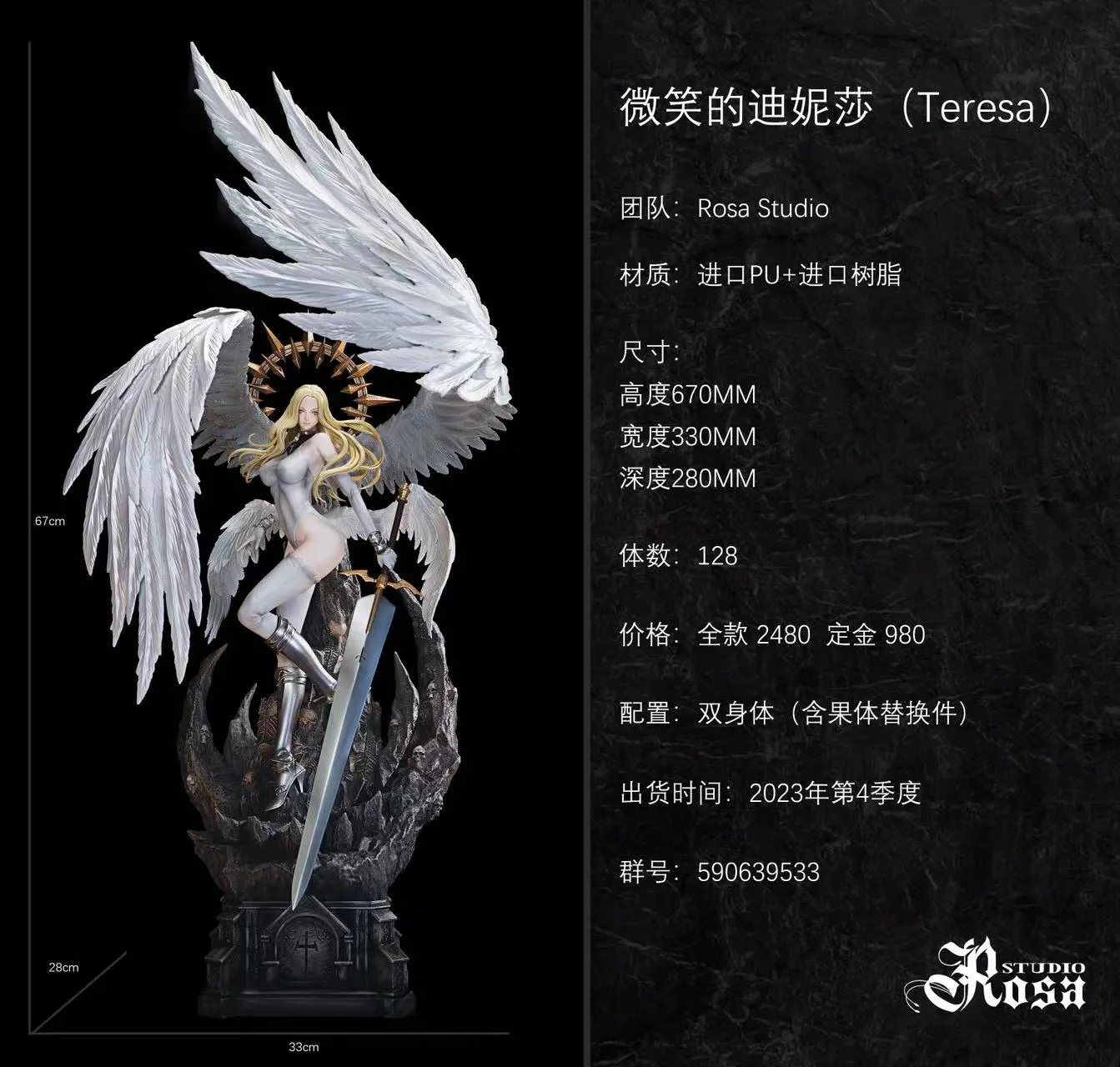 The ceramic doll-like gentle smile fits the title of "Smiling Teresa," and her golden hair swaying in the wind, along with the halo behind her, make her more dazzling and eye-catching, and the combination with the angel wings makes her divine property directly reaches the maximum!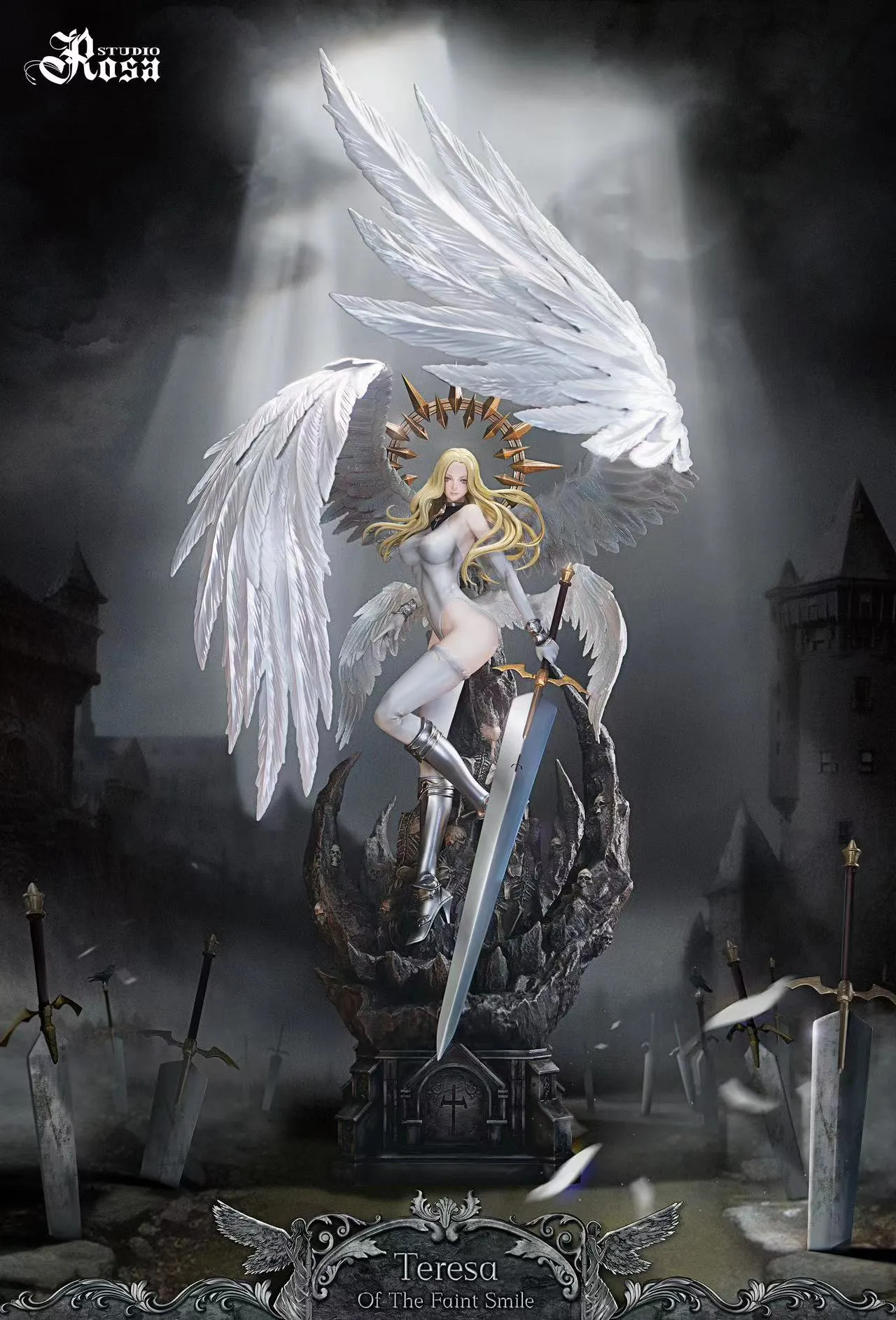 The contrast between Teresa's angelic appearance and the towering pile of skulls on the platform is striking. One half is the dazzling twin goddess, and the other half is the entrance of terrifying and oppressive monsters into the human purgatory – this sense of conflict is very consistent with the world view created by Claymore.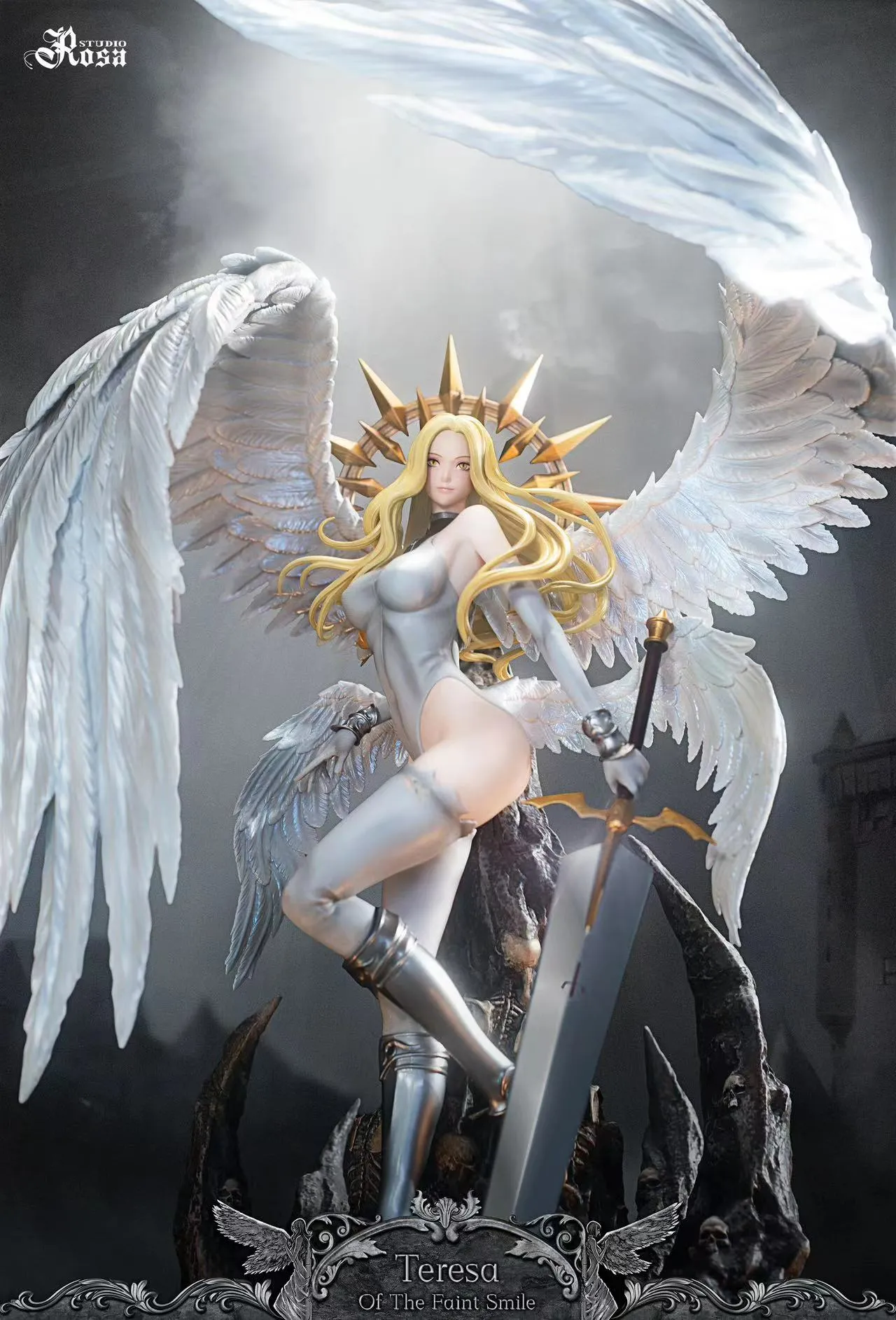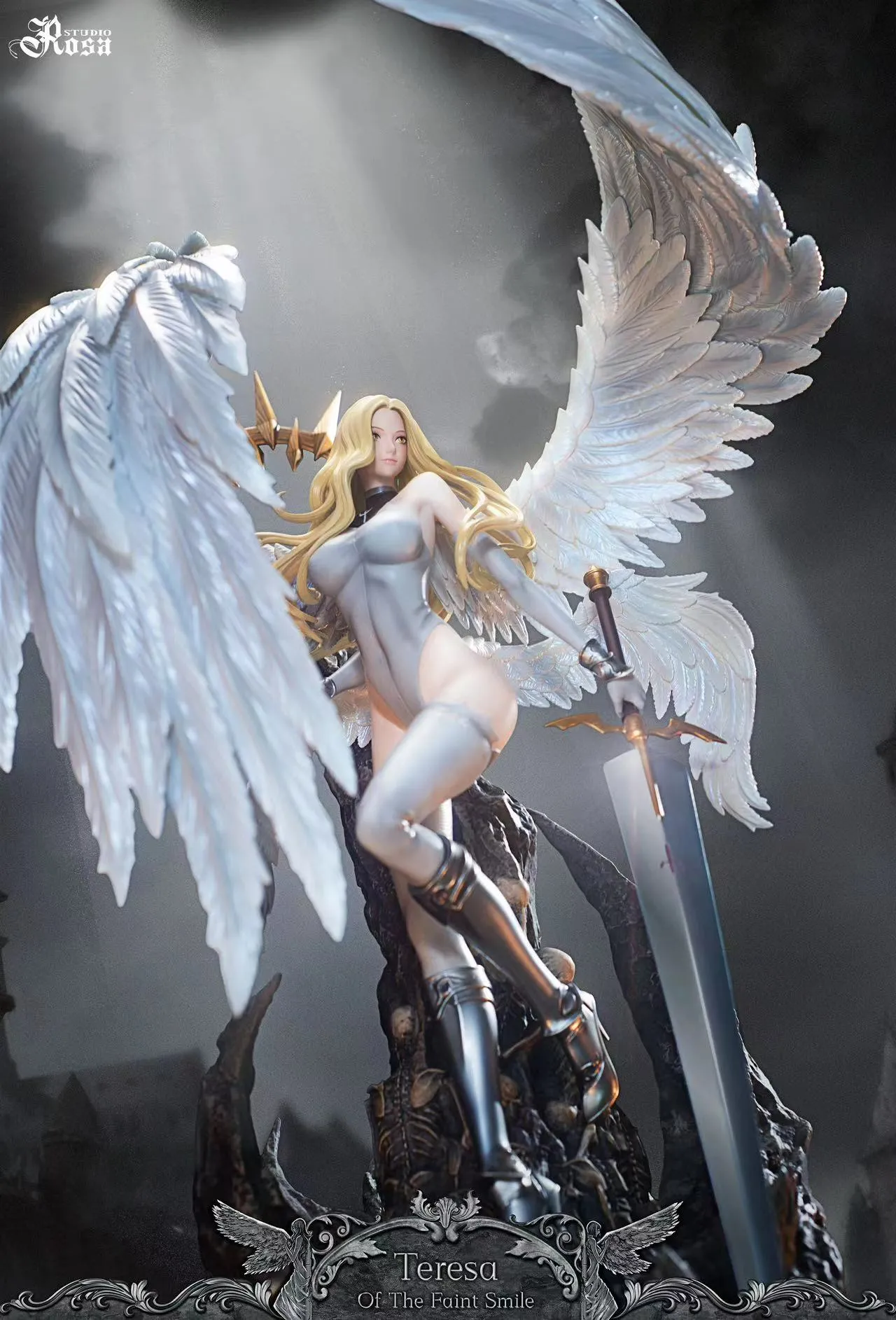 In addition to the normal design, this Teresa statue also comes with a replaceable fruit body! The goddess's perfect curves and skin, along with the gorgeous style, are super eye-catching. Although it is a bit vulgar, it also has an indescribable sense of holiness that should not be defiled.