The Premium Format series under Sideshow has brought a statue of Poison Ivy, and the design of this product is indeed very beautiful. Let's take a look at its performance together!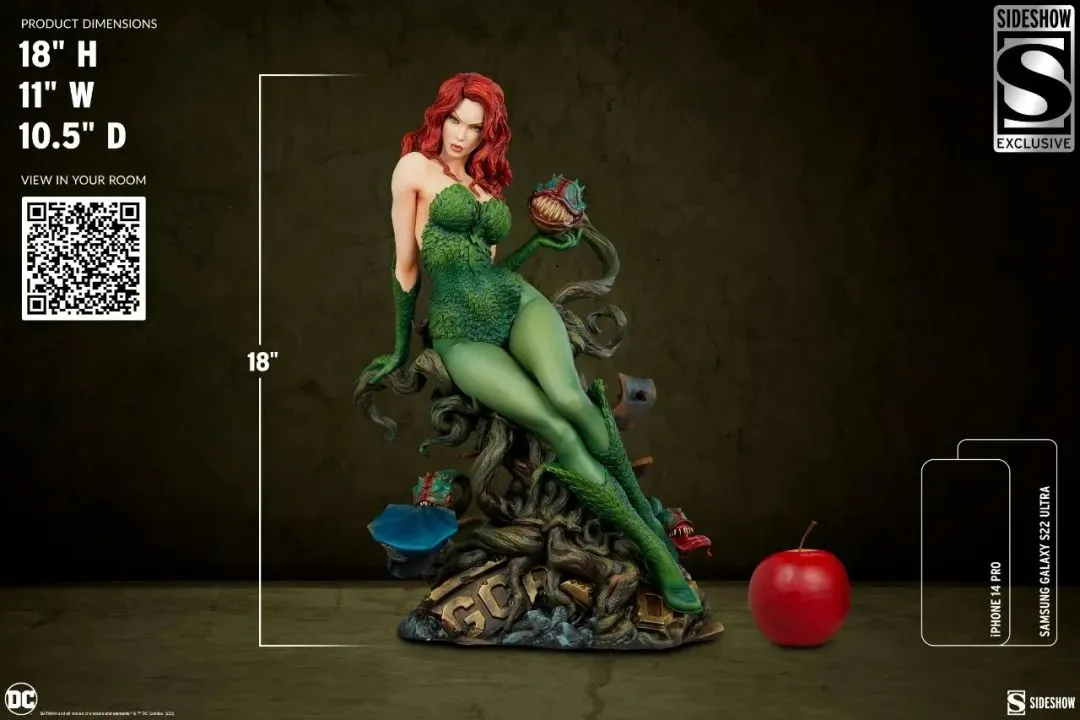 This Poison Ivy statue from Sideshow does not have a specific scale, but it has a total height of 18 inches, which is about 45.7 cm. The overall size of the statue is actually quite substantial.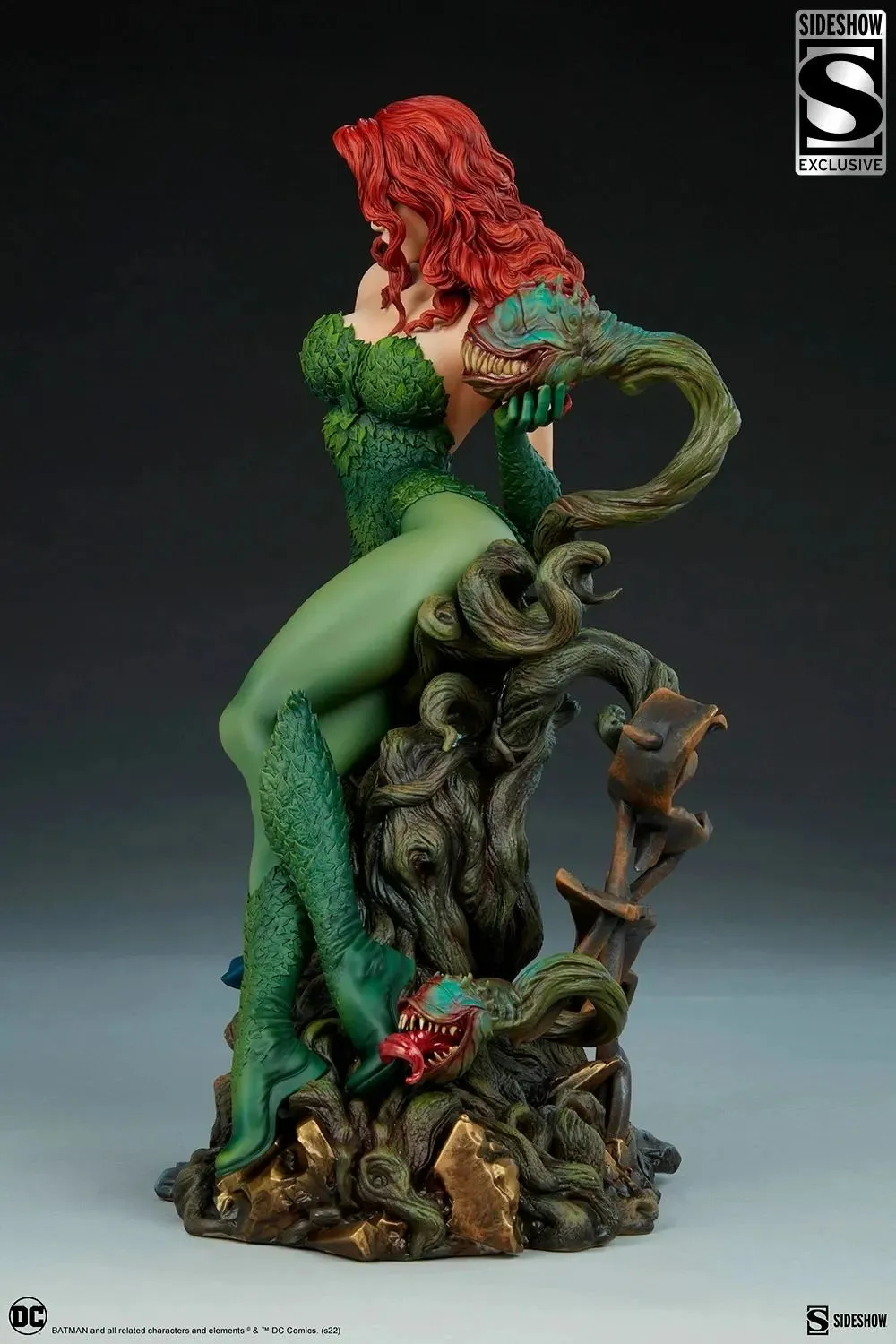 At the same time, it is made of polystone and resin materials.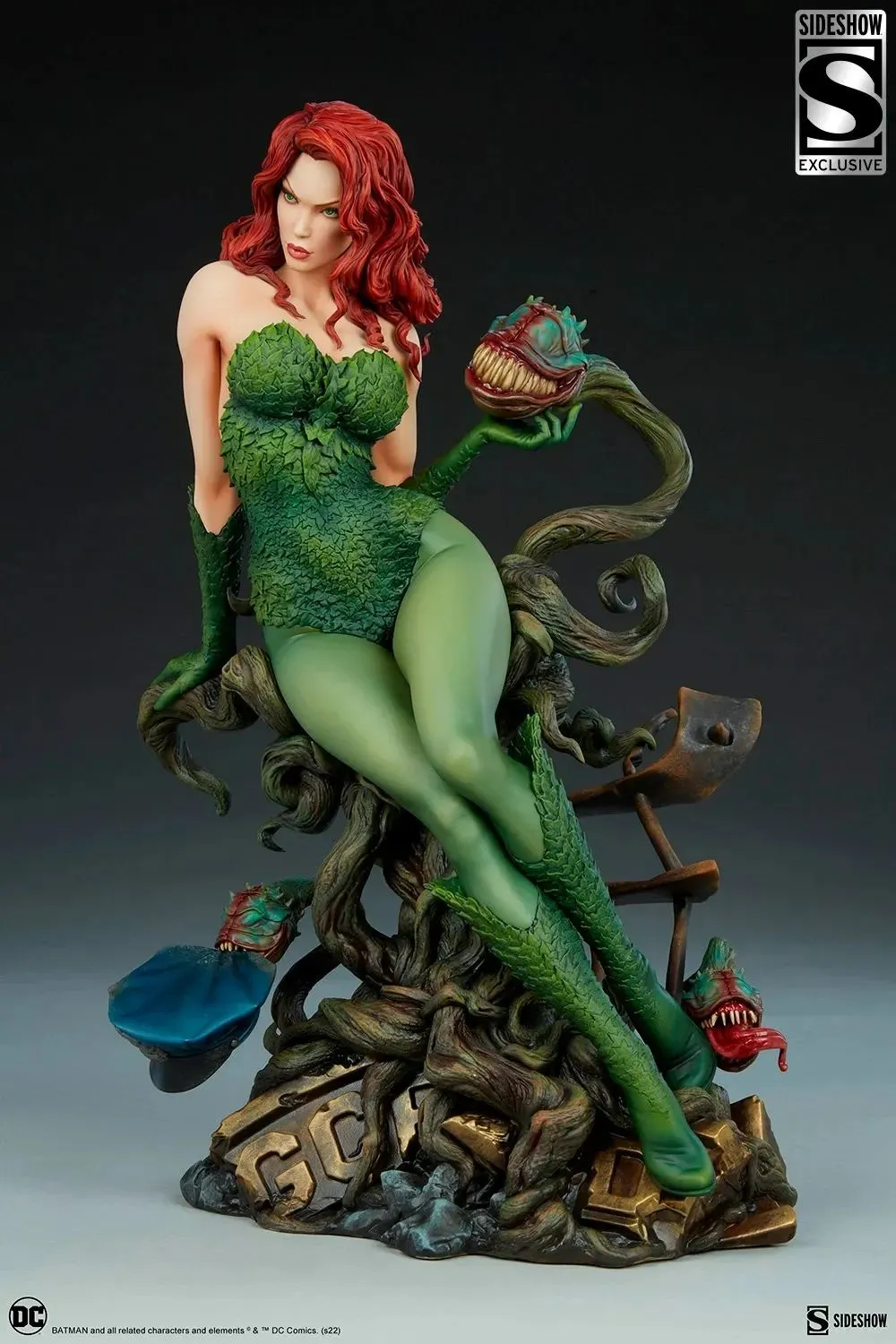 The overall pose of the statue depicts Poison Ivy leaning on a vine, and the movement and design of the statue are beautifully crafted.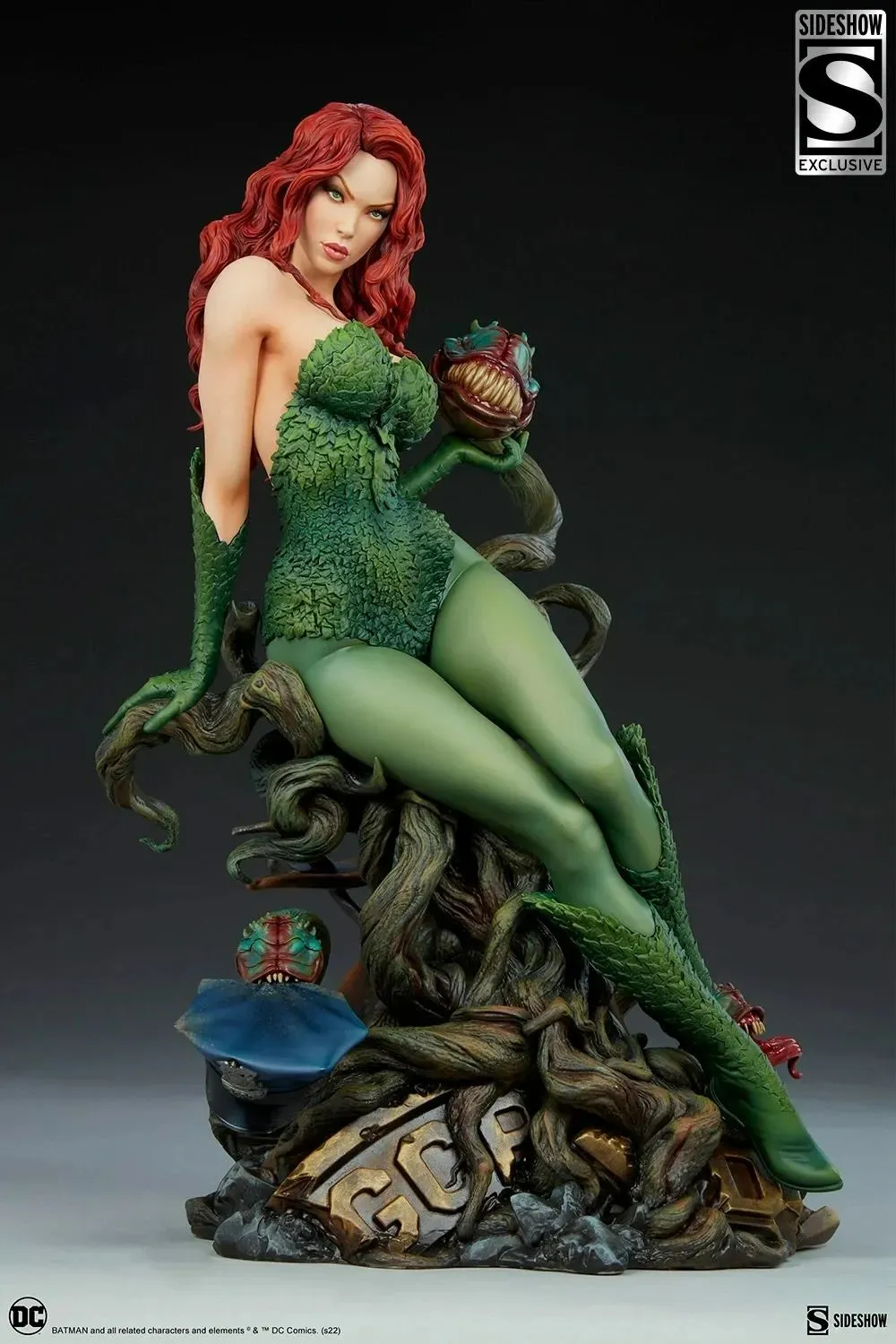 Moreover, this pose also highlights the curves of Poison Ivy's body very well.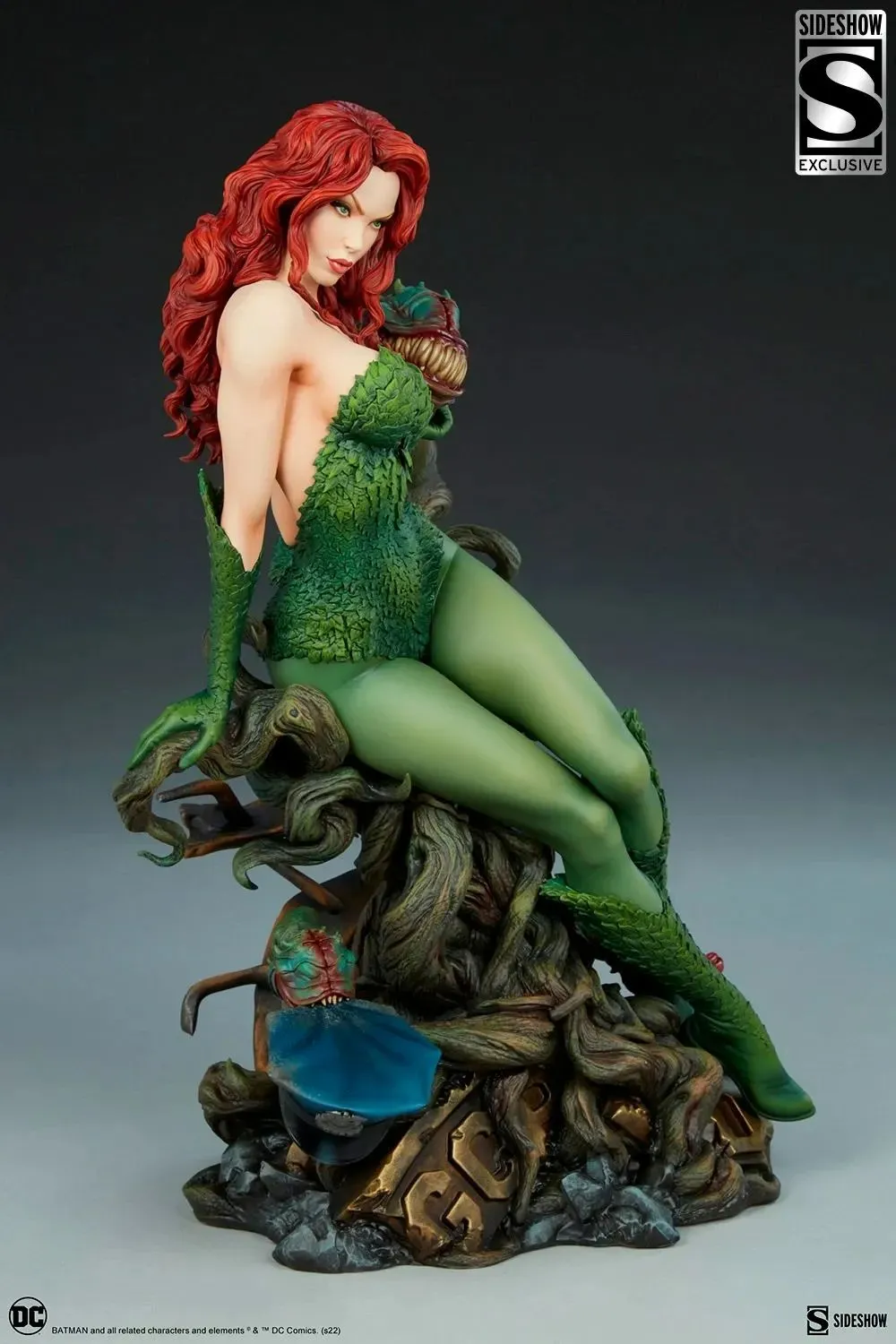 In terms of appearance, the statue is based on the DC Comics design, and it effectively captures Poison Ivy's signature green bodysuit look.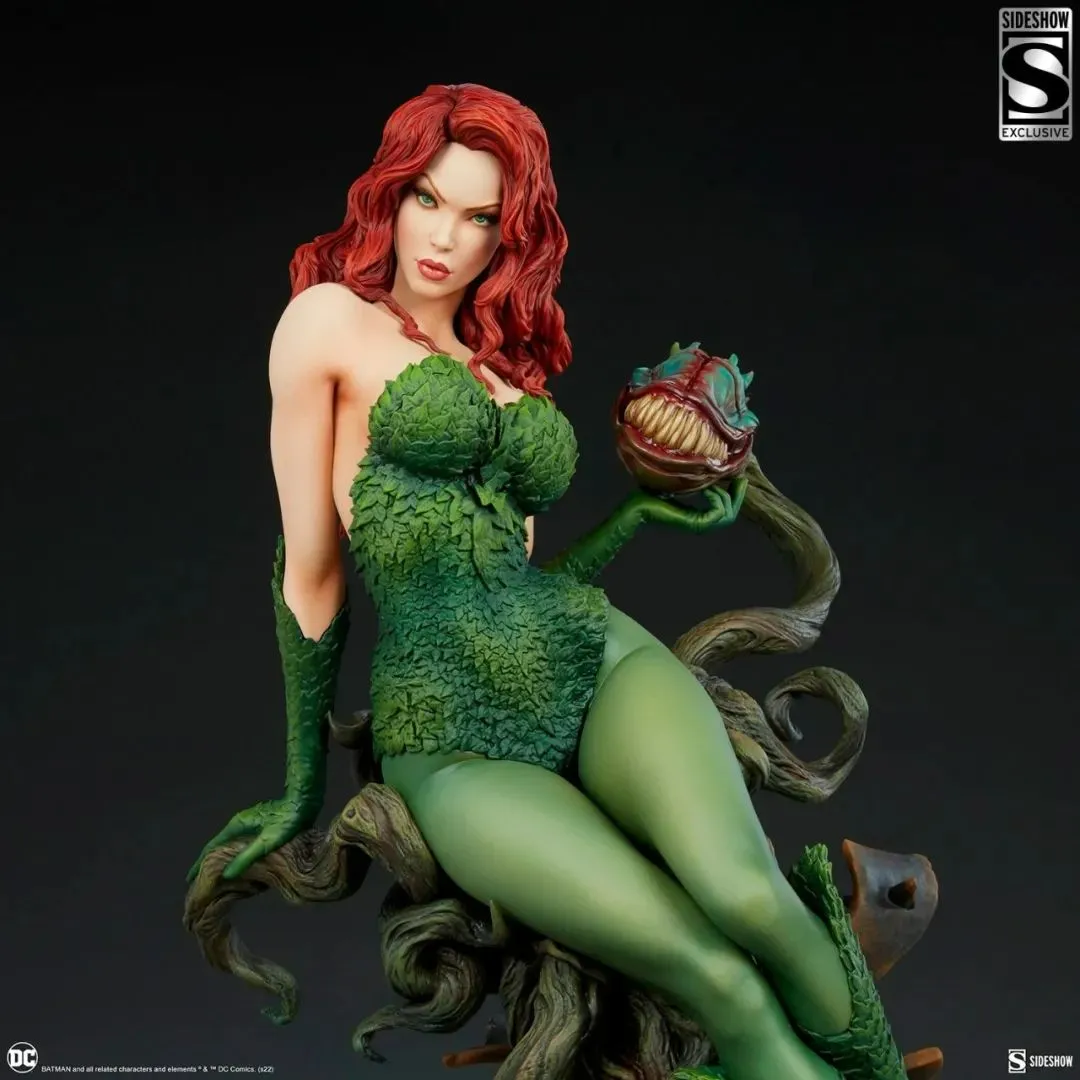 The details of the costume are well executed, especially the leaf patterns on the surface of the bodysuit which are painted excellently.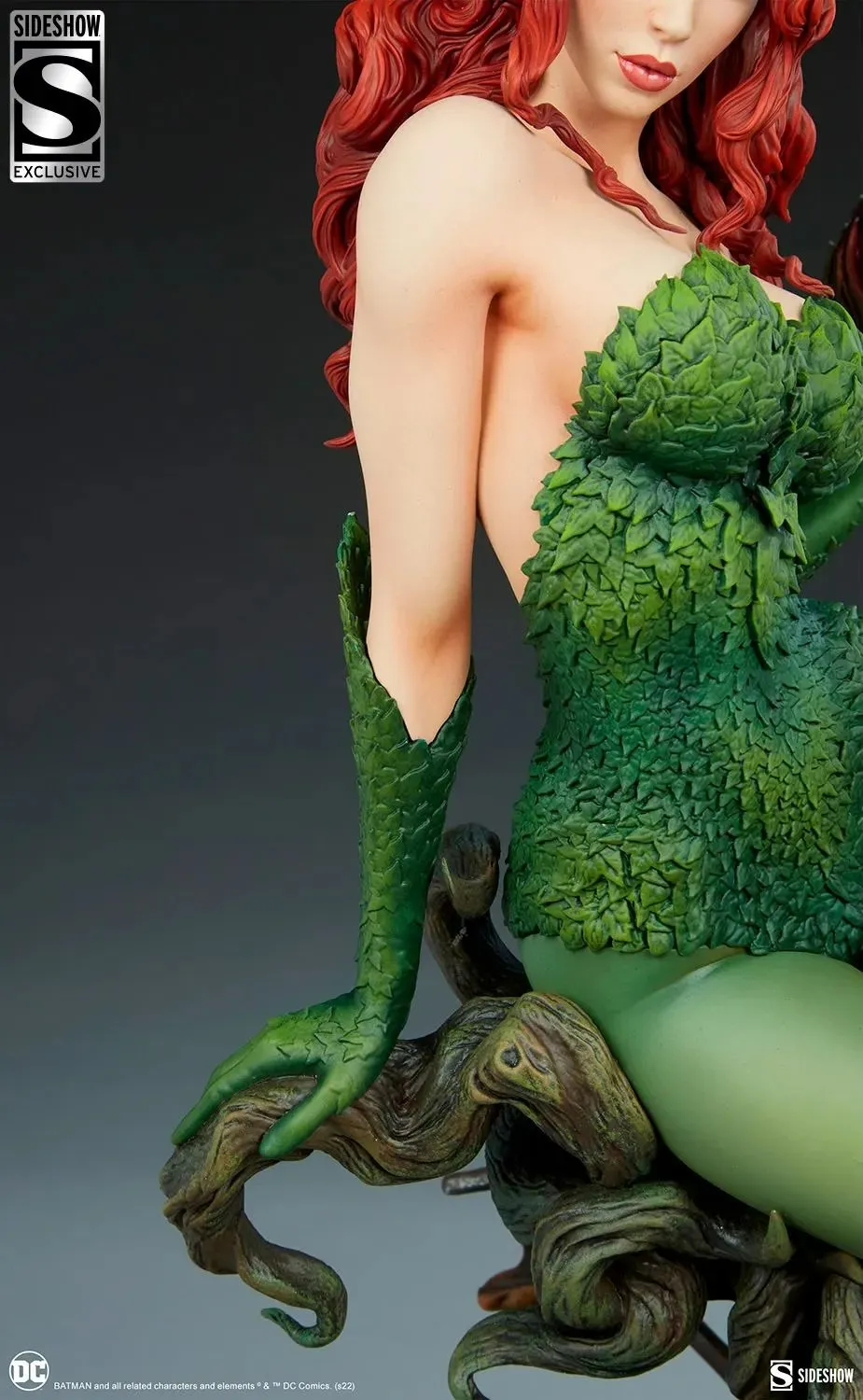 The exposed parts of the body are painted with a flesh color, and based on the official images, the texture of the skin is depicted fairly well.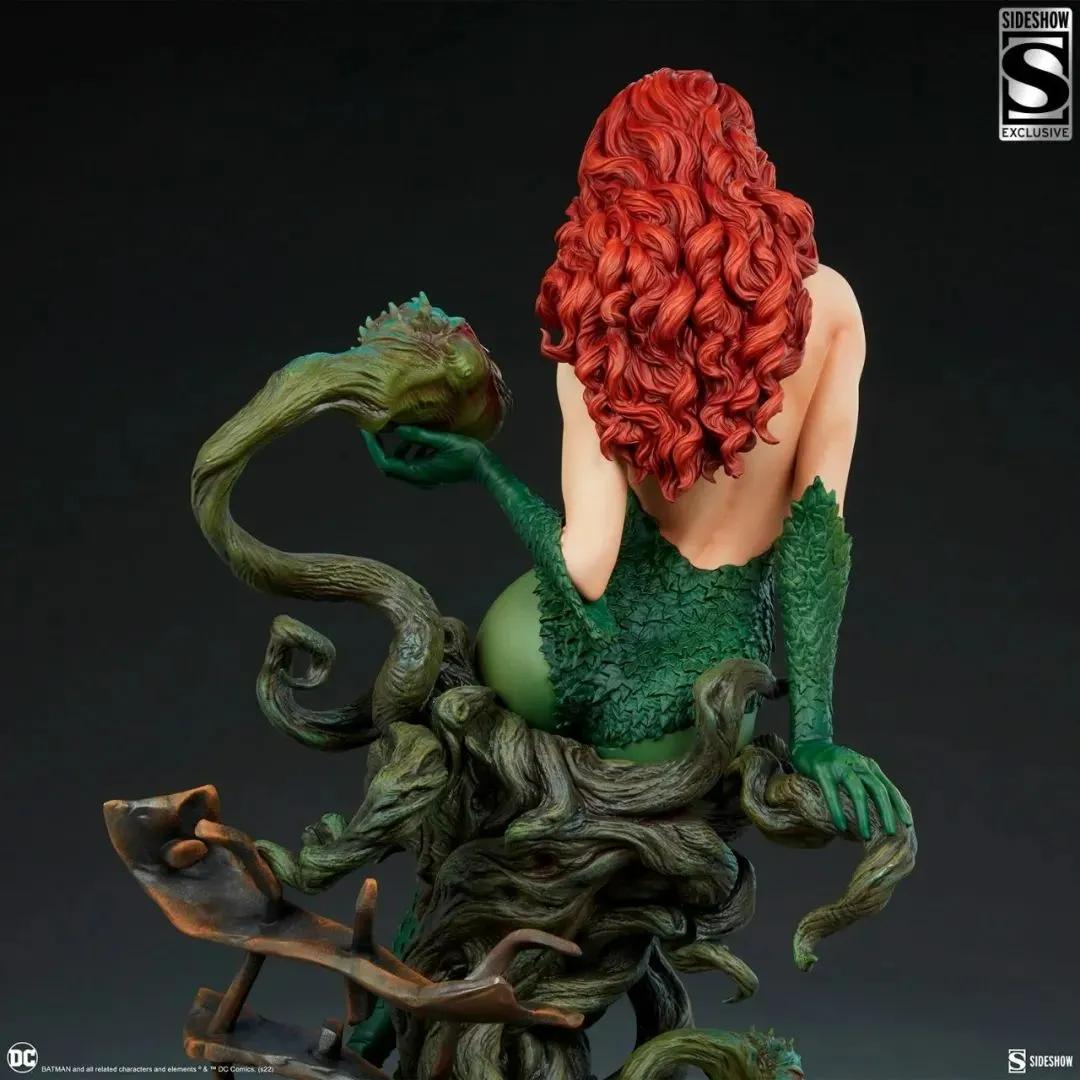 Additionally, the surface of the statue also features appropriate muscular detailing.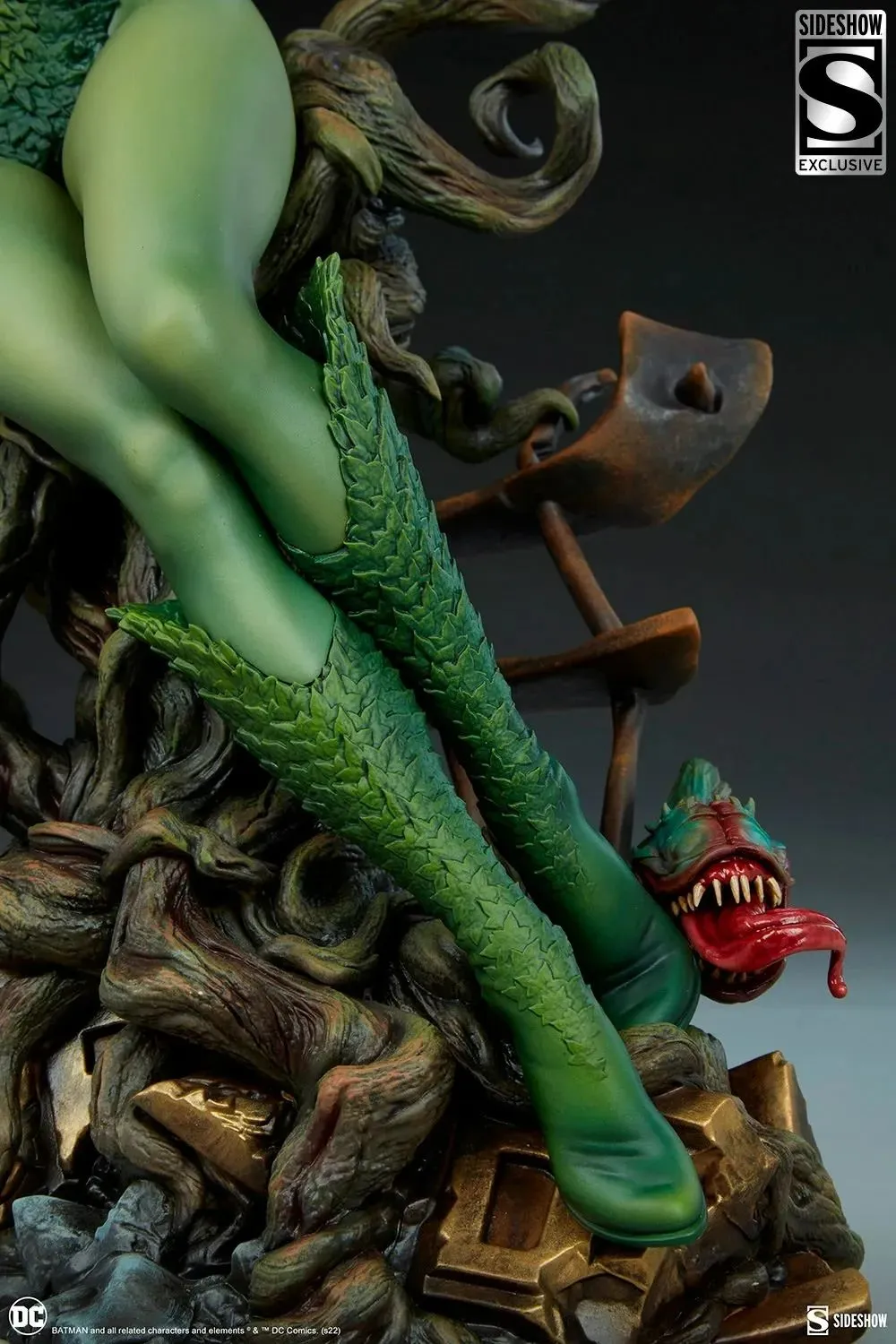 The leg lines are also very well done, and the green paint application on the surface, including the leaf details on the boots, is also well executed.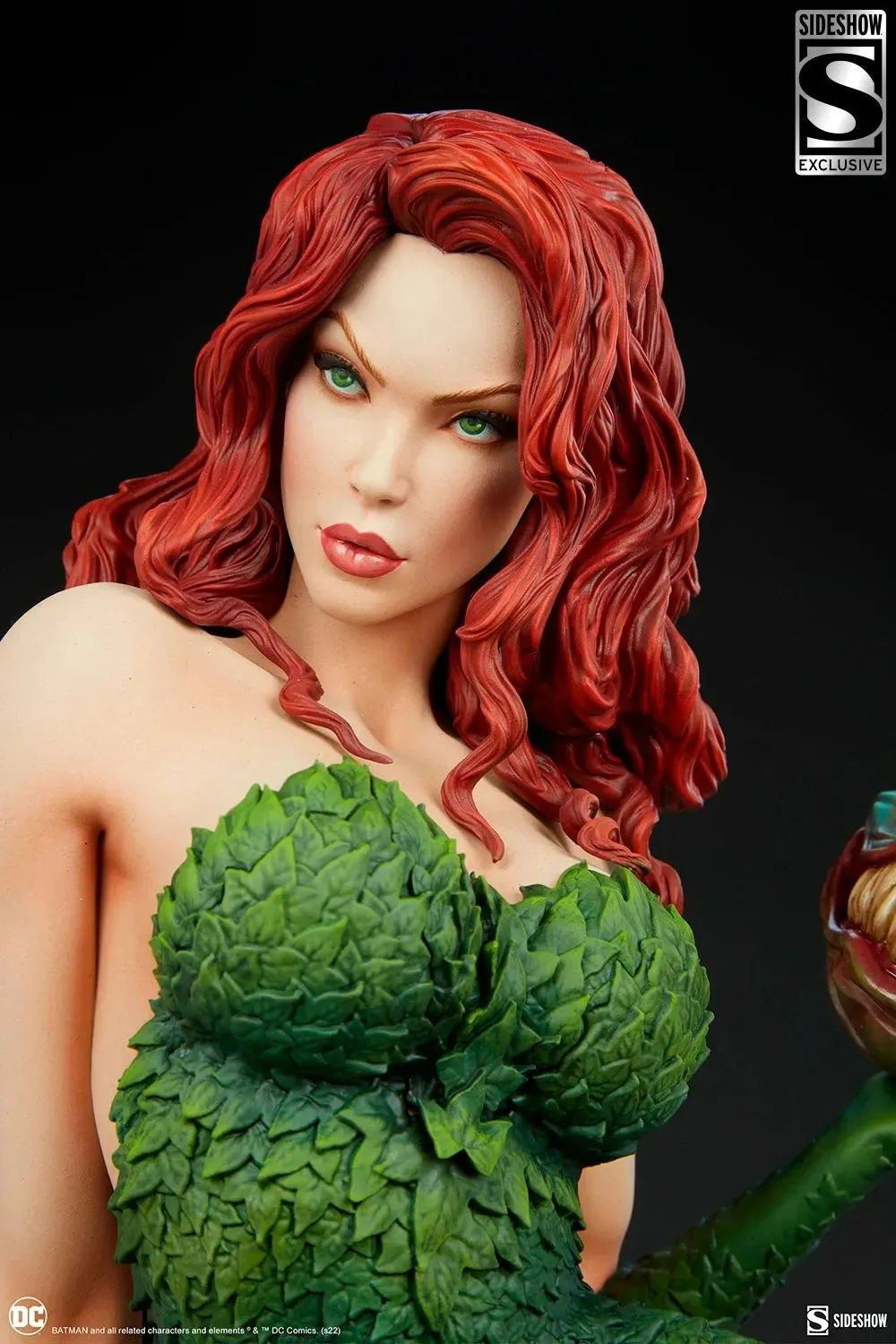 The head sculpt is definitely the most important and anticipated aspect of the statue. The overall style of the statue is heavily influenced by the comic book style, and the facial features and makeup details are well executed.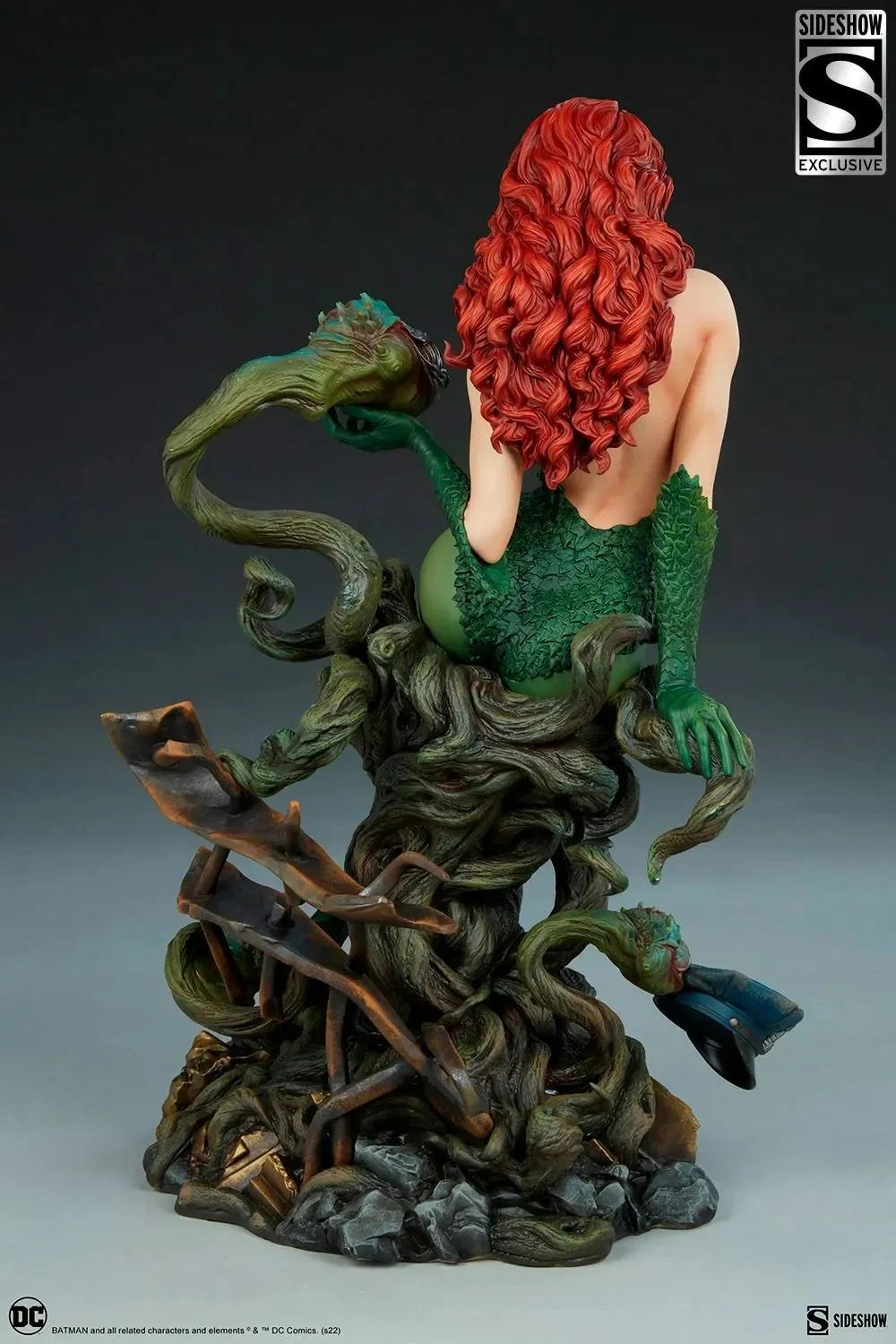 Additionally, the statue effectively captures Poison Ivy's iconic red hair.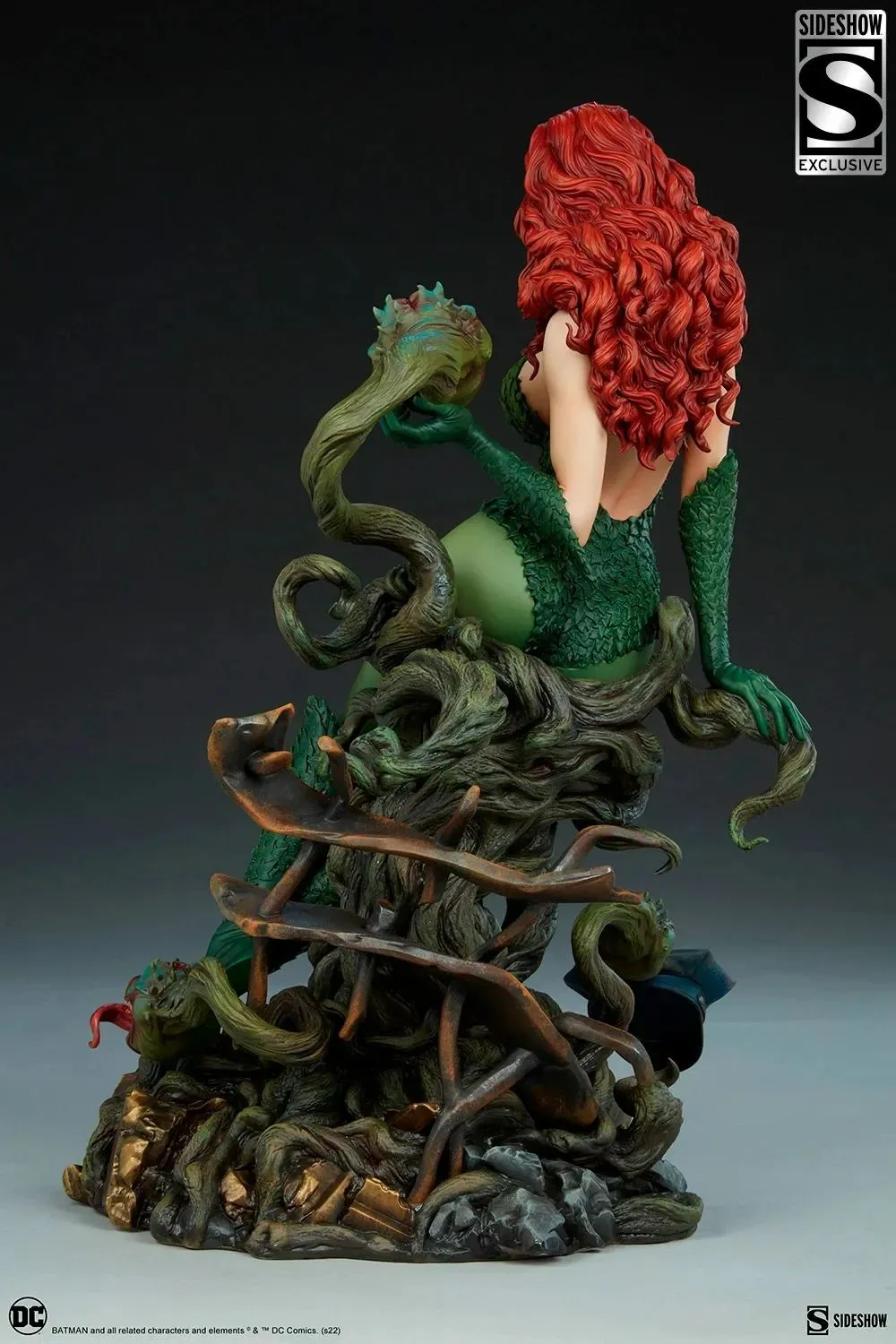 The design of the base is a major selling point of the statue. The statue features a fusion of the iconic vines of Poison Ivy with the destroyed Gotham City Police Department building.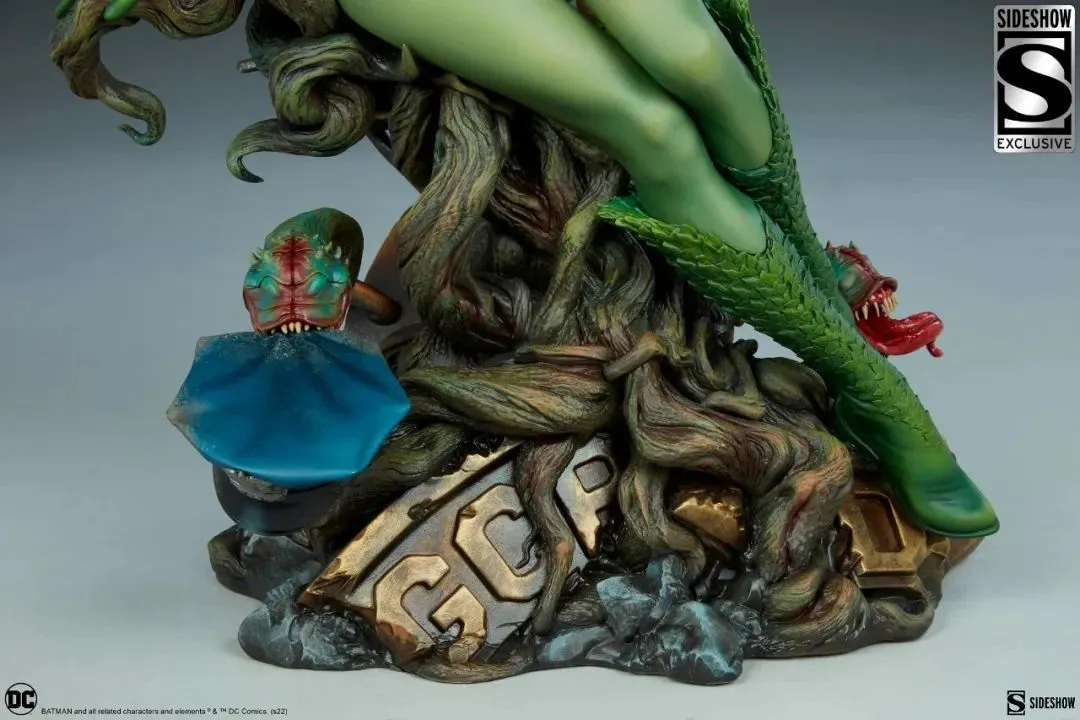 The base of the statue features detailed rubble from the destroyed building as well as a police cap, making the base a highly detailed aspect of the statue.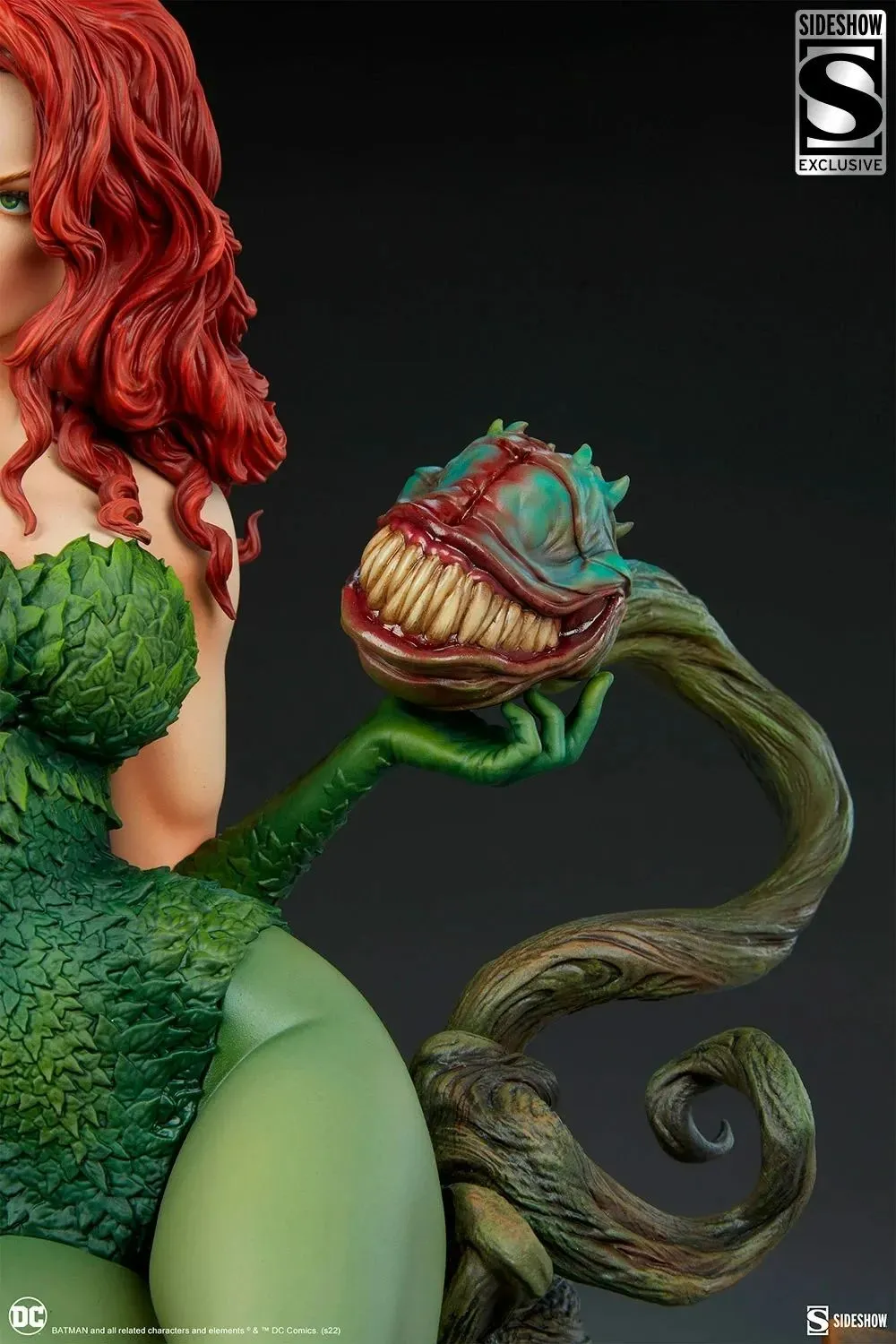 The vines are also textured and painted with great detail, which effectively simulates the texture and appearance of real vines.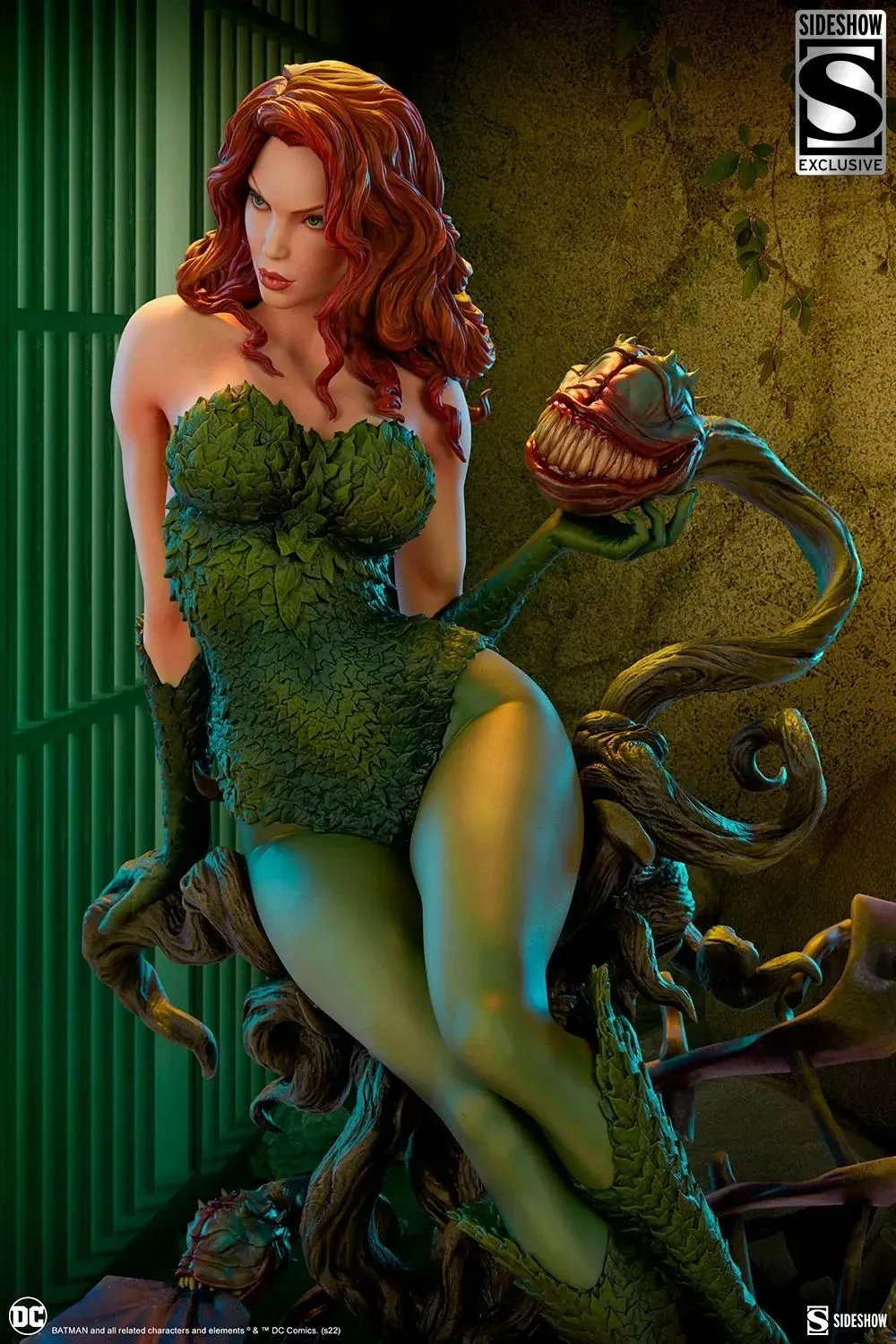 Additionally, shading is applied to the vines to enhance the three-dimensional effect of the statue.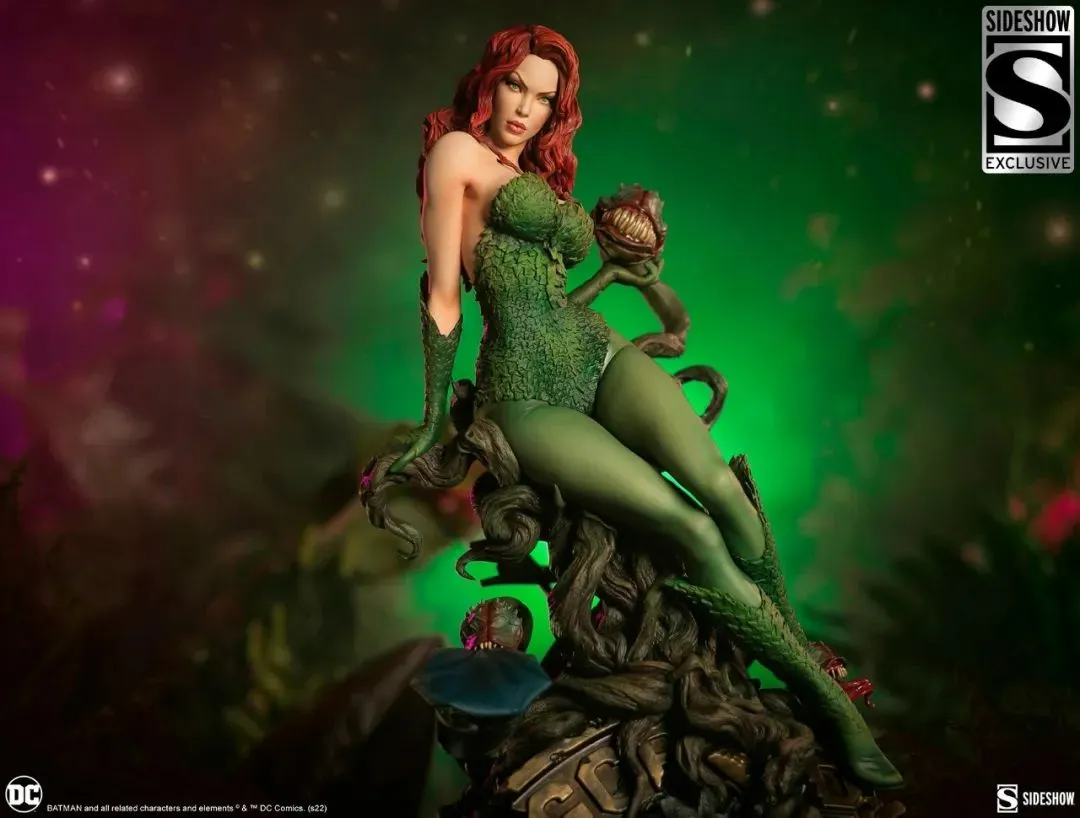 It can be said that the base of the statue truly enriches the overall visual impact of the product.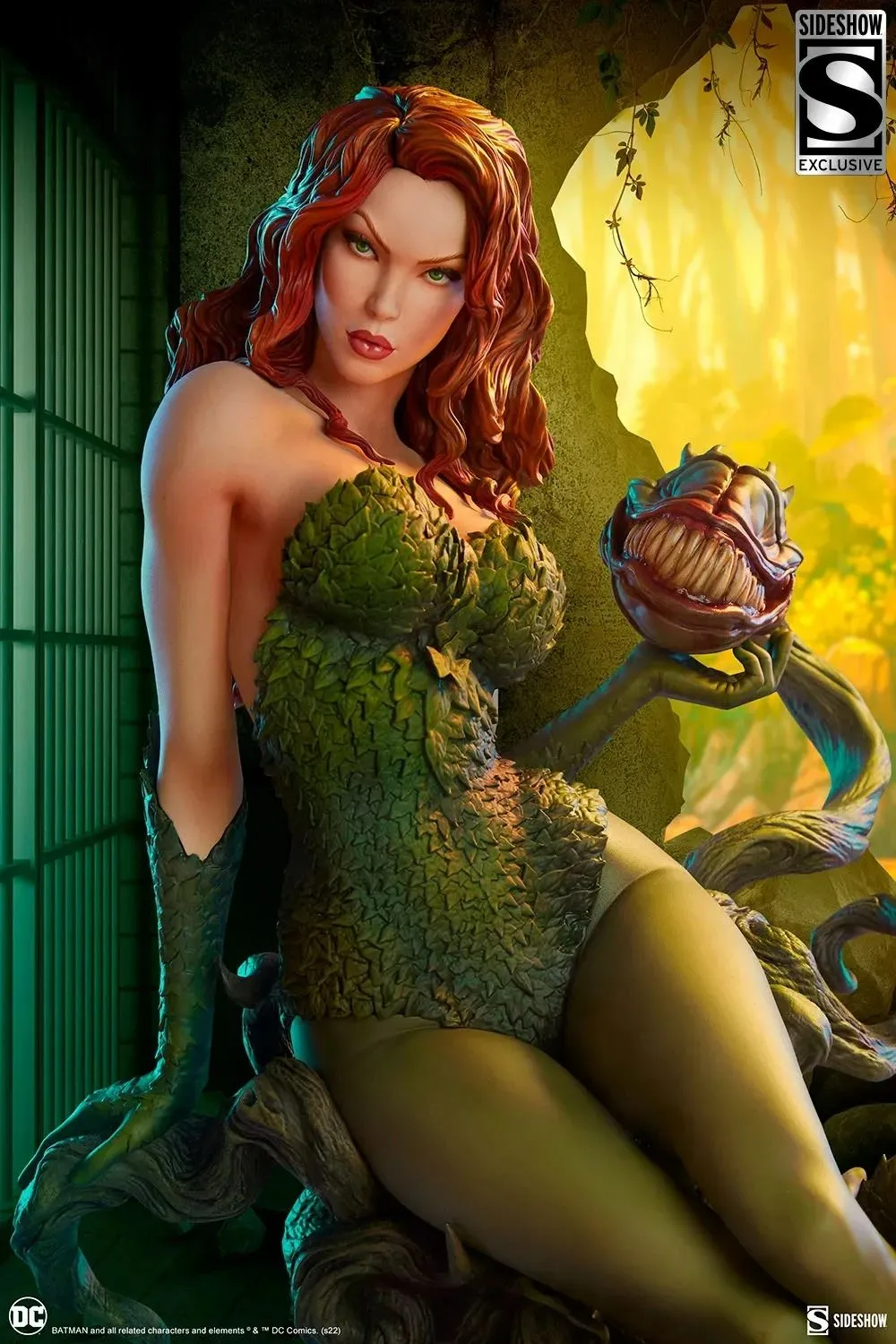 Moreover, the design of the base is very fitting with Poison Ivy's character image, so fans of the character may be interested in this statue.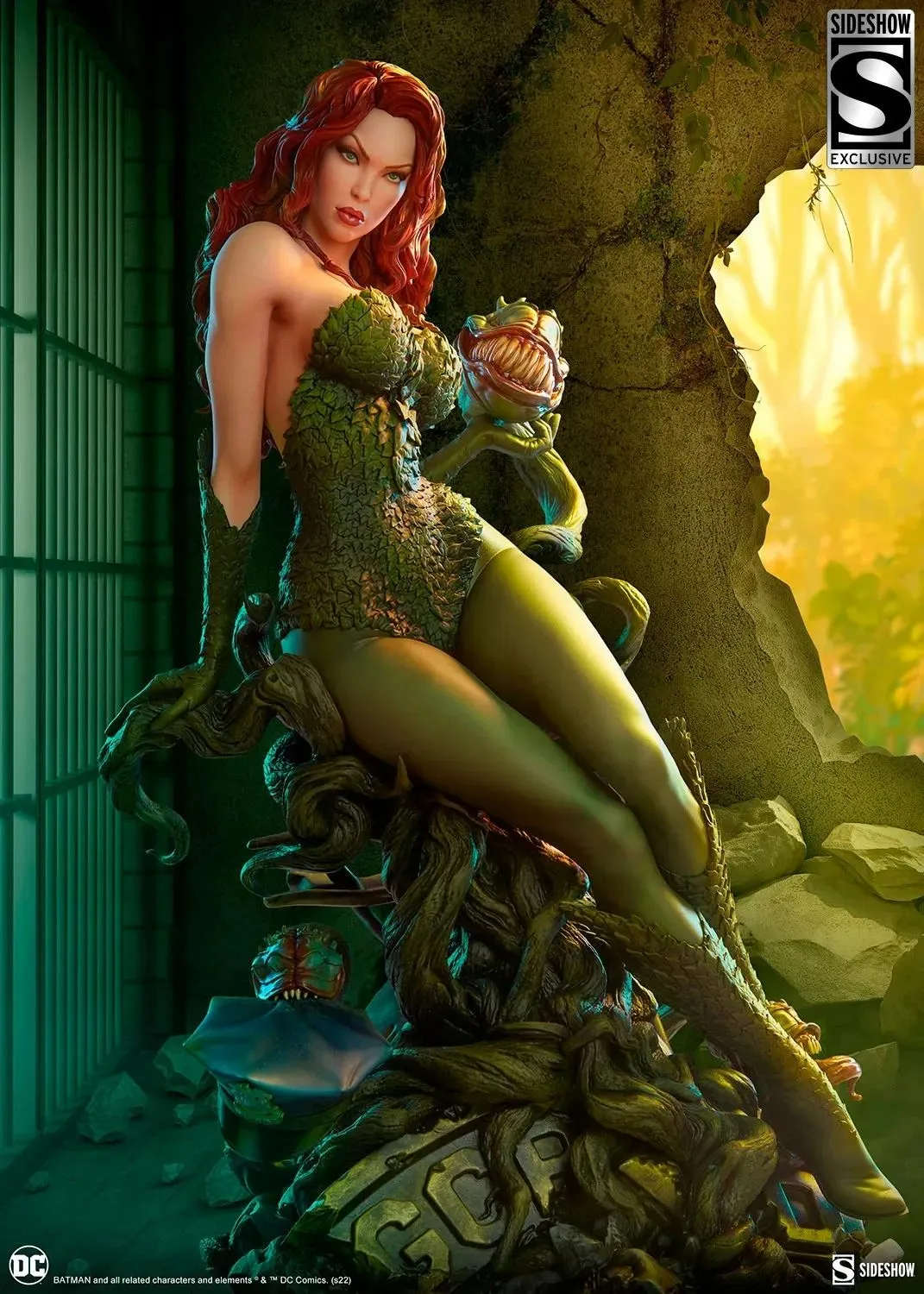 The official price of this product is set at $695. It is expected to be shipped between August and November of 2023.