Silver Wolf – HaJiMi Studio
Silver Wolf – HaJiMi Studio: Silver Wolf, a character from miHoYo's game "Honkai: Star Rail" and its derivative works, a member of the "Stellaron Hunters," a top-tier cosmic hacker. She views the universe as a large immersive simulation game and finds joy in it.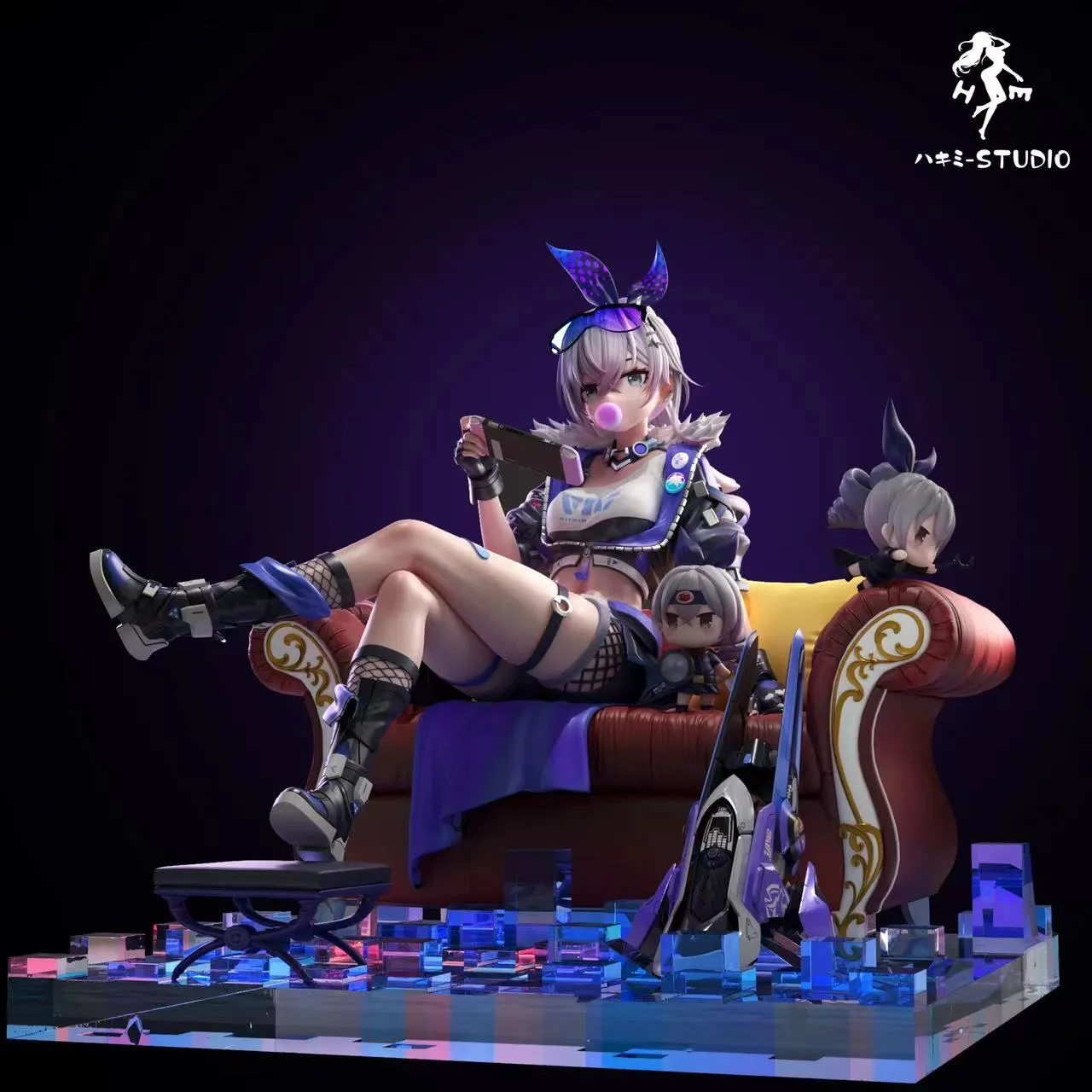 Having mastered "Aether Editing," the ability to modify real-world data, Silver Wolf is the hidden ruler of the cyber codes, admired by countless hackers. But judging by the high bounties on her head, she seems more like a walking money tree. With exceptional hacking talent, Silver Wolf became a notorious Stellaron Hunter at a young age.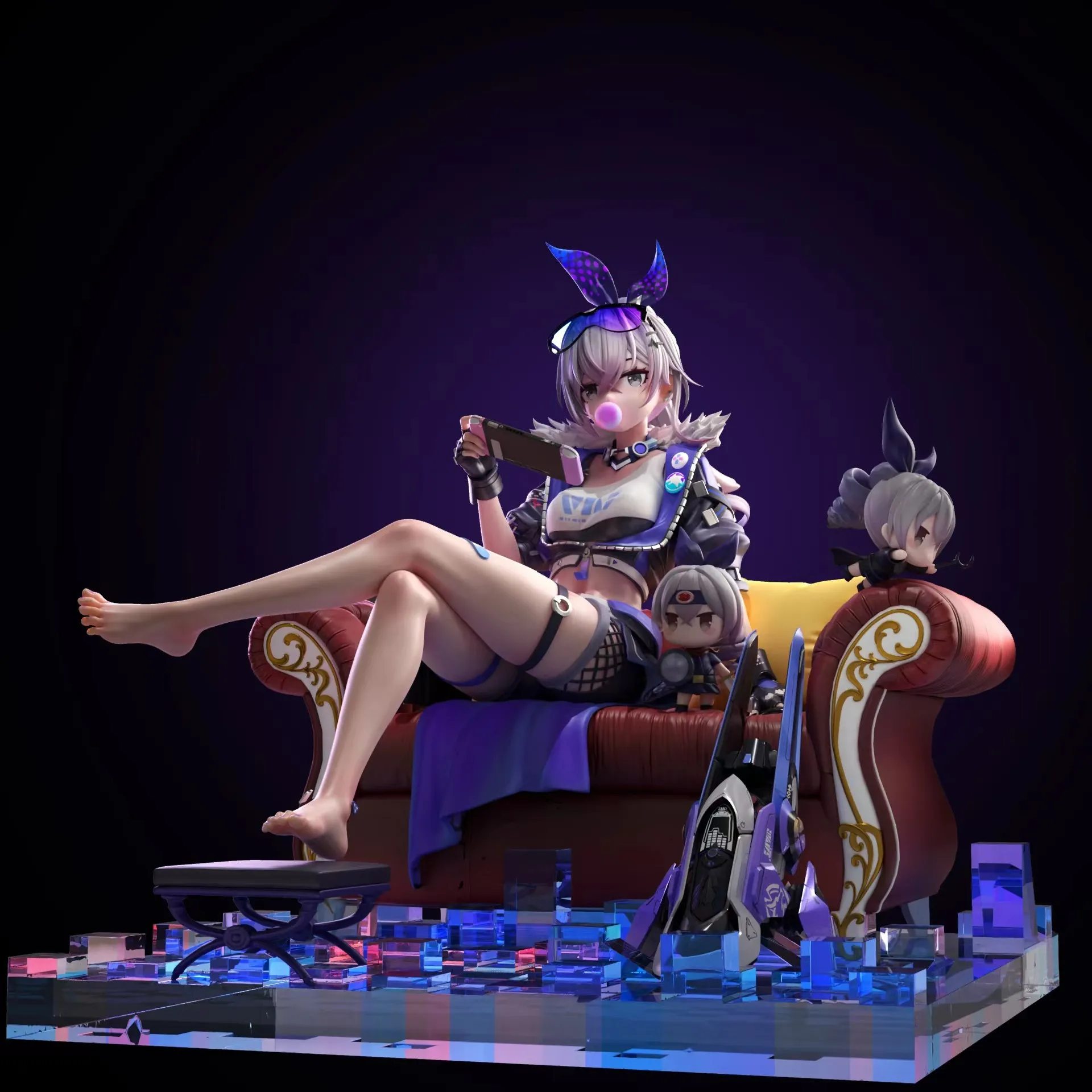 Silver Wolf is a passionate gamer, adorned with many game-related decorations. She has silver-gray hair with blue highlights and gradient colors at the tips. She wears a headpiece in the shape of rabbit ears and goggles, with black hairpins and black earrings.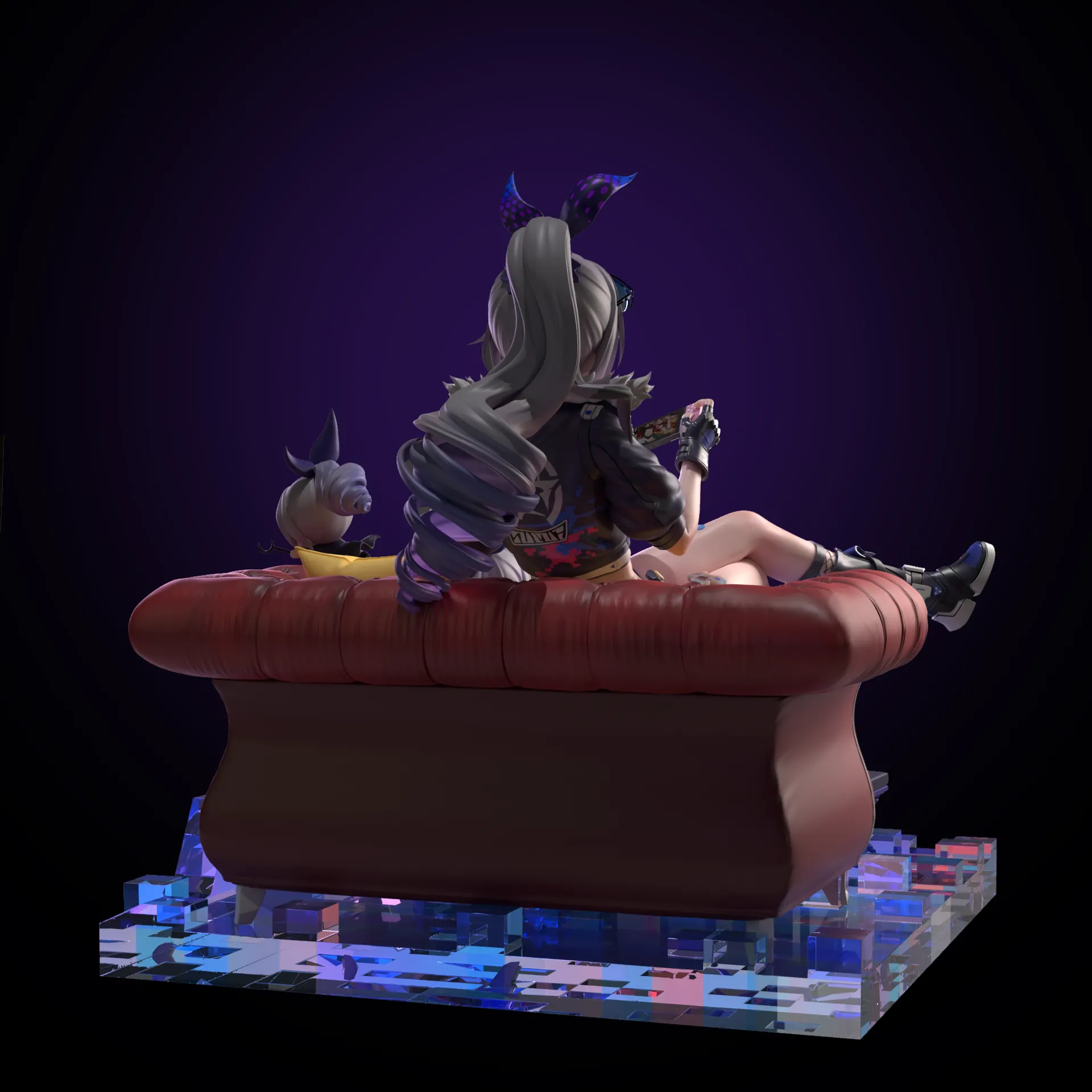 Wearing black and white asymmetrically patched lingerie, Silver Wolf is covered in privacy film. Her outerwear consists of a white fur-collared cropped jacket with a round badge accent and a partially zipped-up front. The jacket features game controller buttons, lines, logos, and pixel patterns.
She wears black fingerless gloves and pairs them with low-waisted fishnet shorts. A ribbon hangs to the side, and she sports sports boots on her feet.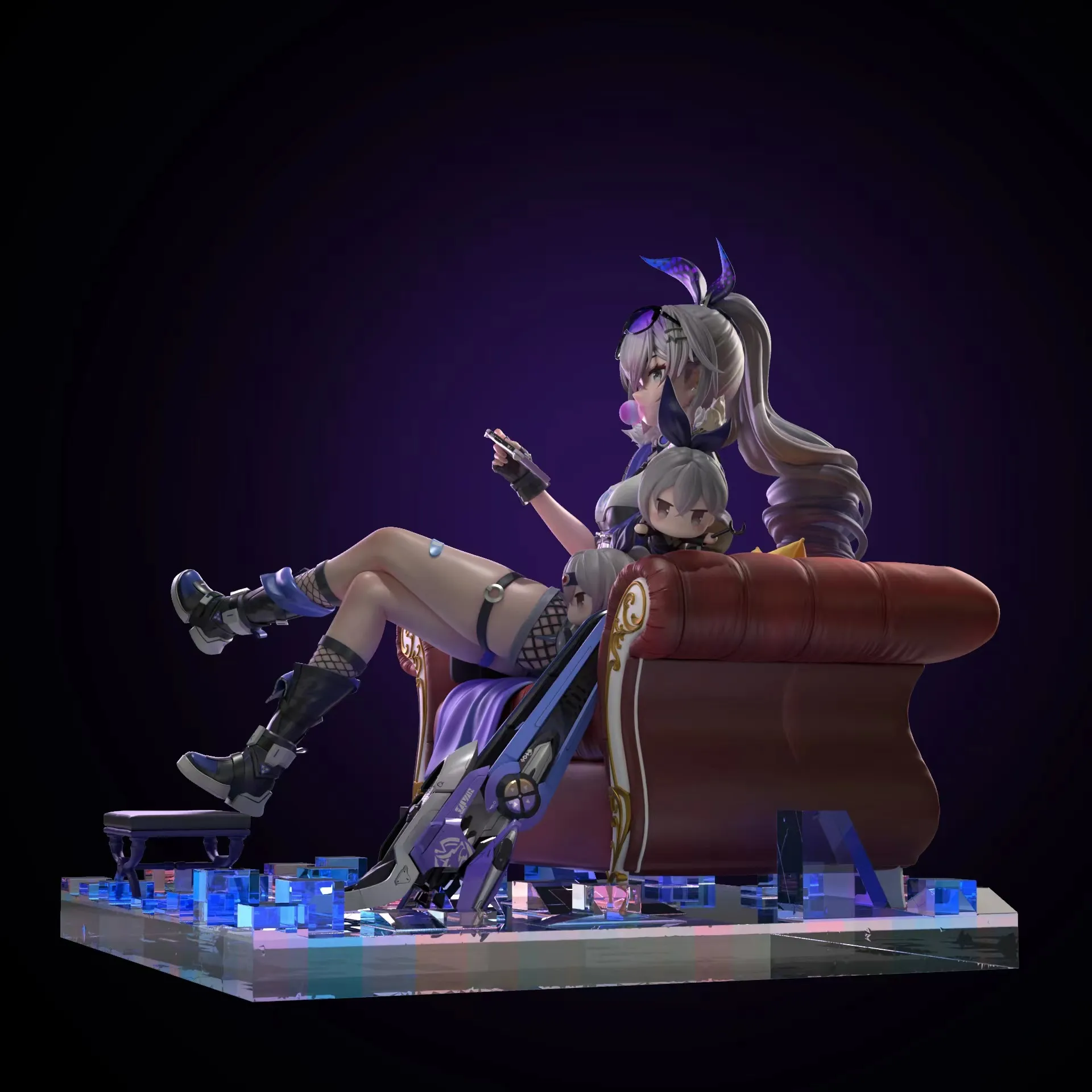 It's worth mentioning that the Game Advanced Edition and Movie Edition feature completely different scenes and character poses, available for separate purchase. Note: Edition B is NSFW.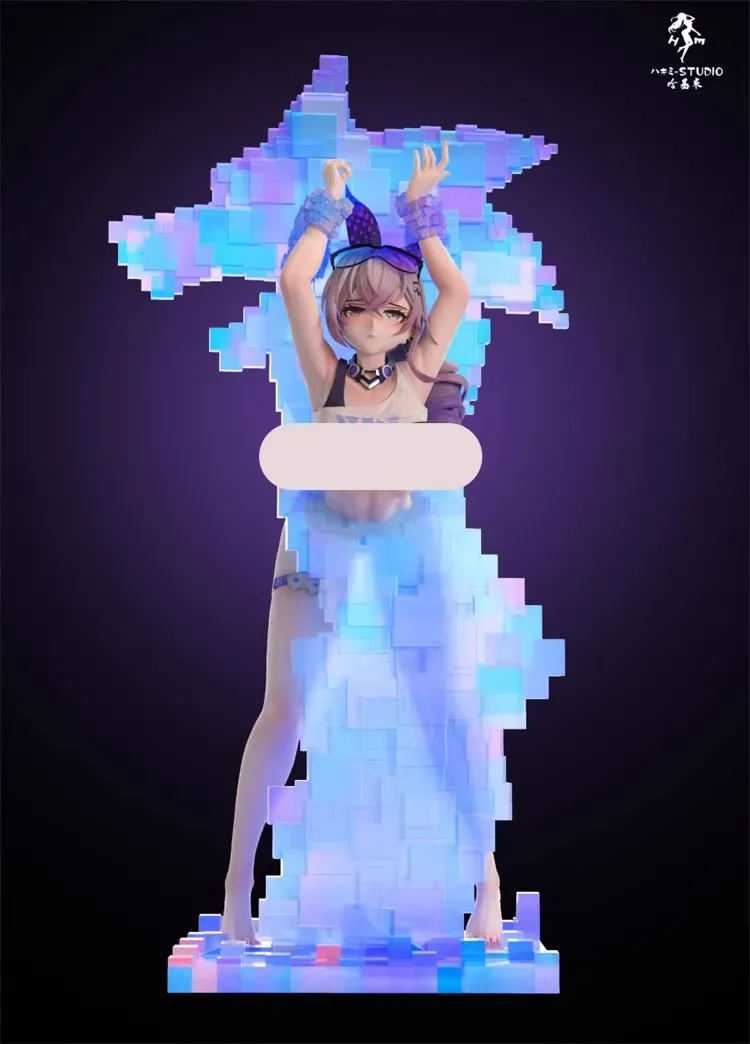 Enchanting eyes, a petite mouth, and rosy cheeks create vibrant facial features. Shadows are added for a more three-dimensional effect.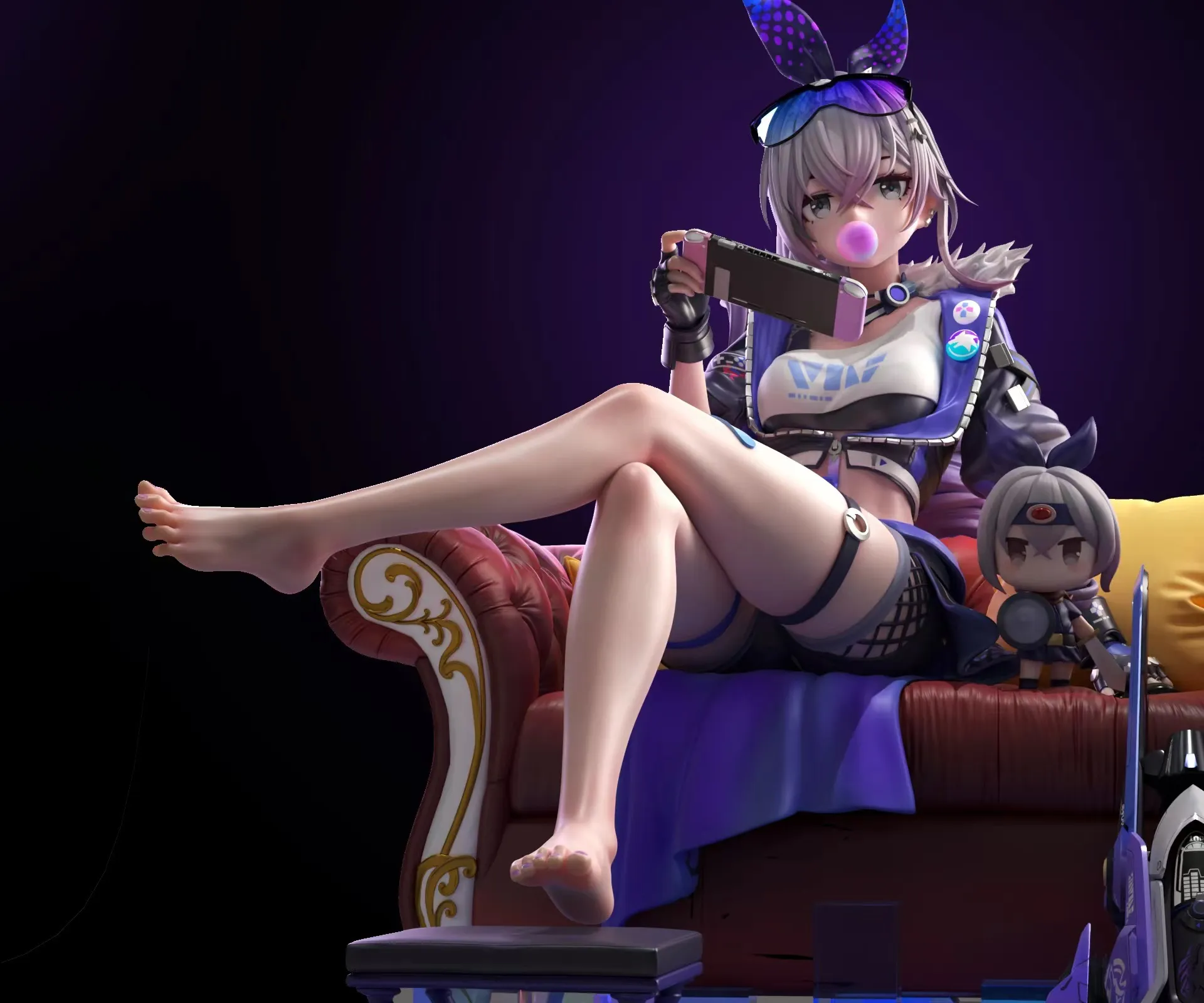 Shadowing is applied to the popliteal fossa area, and colors and textures are meticulously crafted to achieve a lifelike appearance. The soles of the feet also have added crease textures.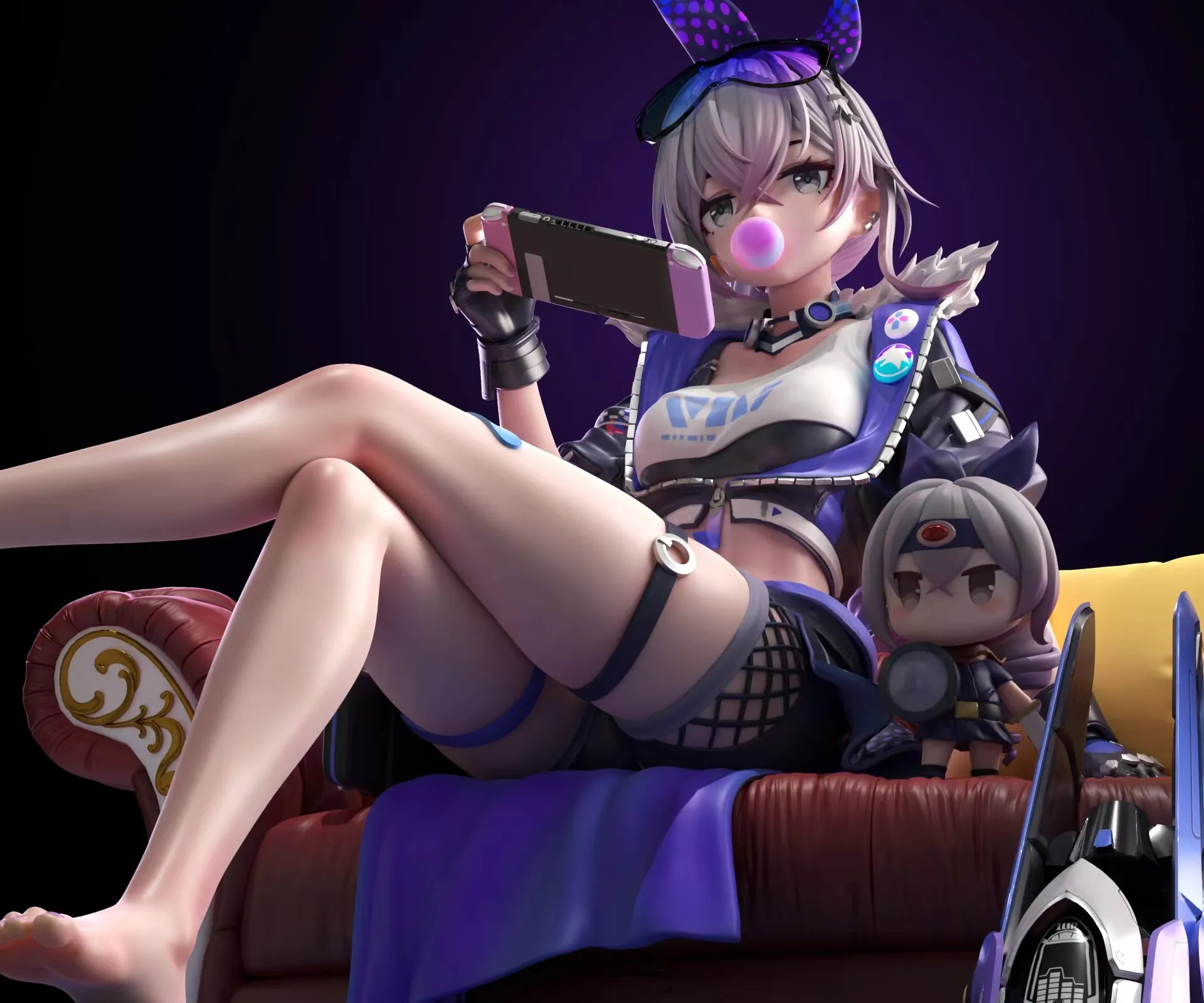 Overall, it's a very impressive work, and an amazing recreation of this Honkai: Star Rail character.
Click here for news on other exciting Honkai: Star Rail products!