Squirrel Anya – WakuWaku Studio
Squirrel Anya – WakuWaku Studio: Just when we thought WakuWaku completed their beloved Anya set, they now have a new one in the works.  The newest in their popular line up of the adorable six-year old telepath, we now have Chasing Squirrel Anya! The adorable character, dressed in autumn attire, perfectly complements the scene, and the cute little animals add to its charm!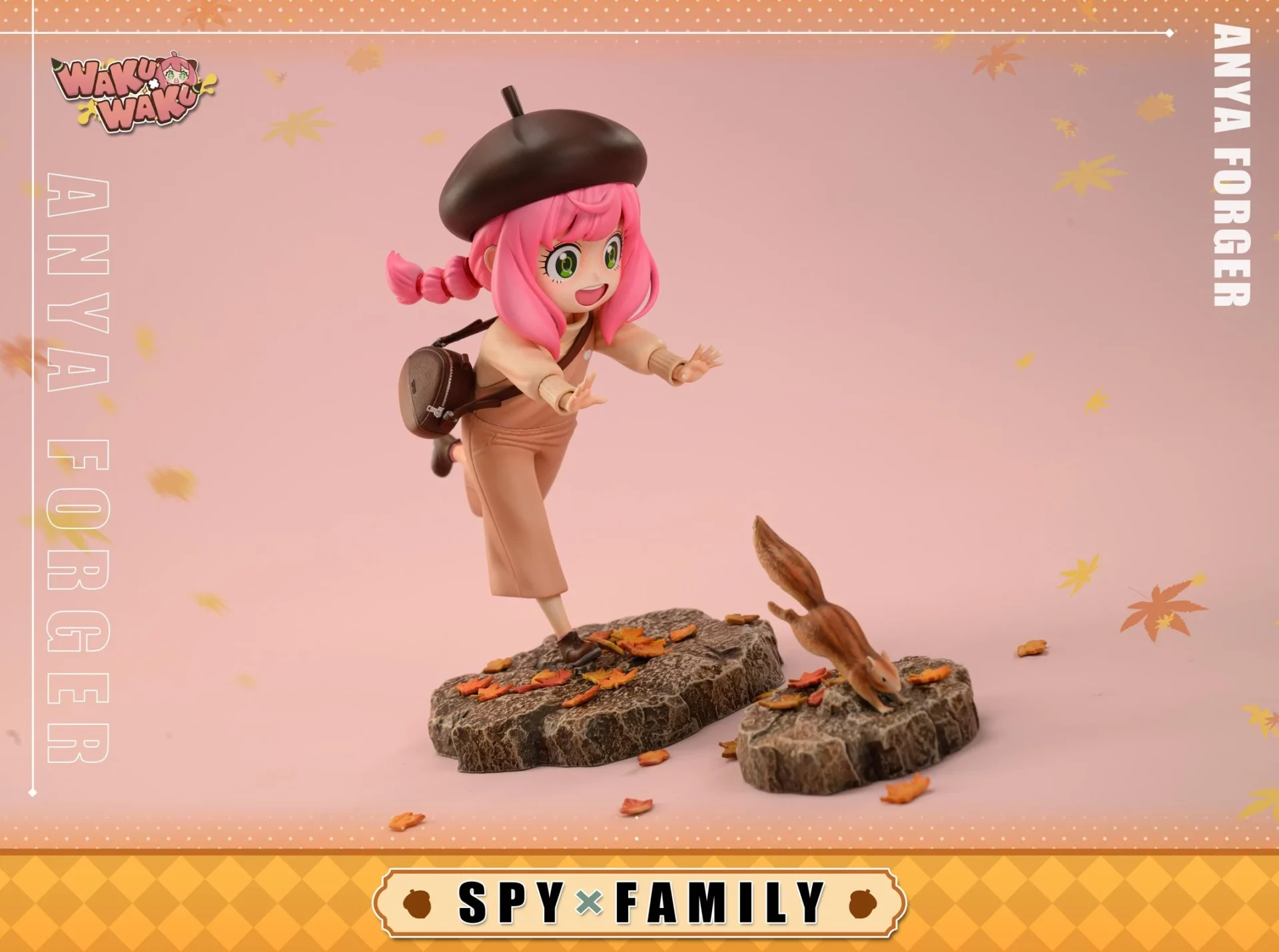 This Squirrel Anya stands at 19 centimeters tall, with warm beige tones dominating the entire scene. The falling red leaves on the base create a deep autumn atmosphere.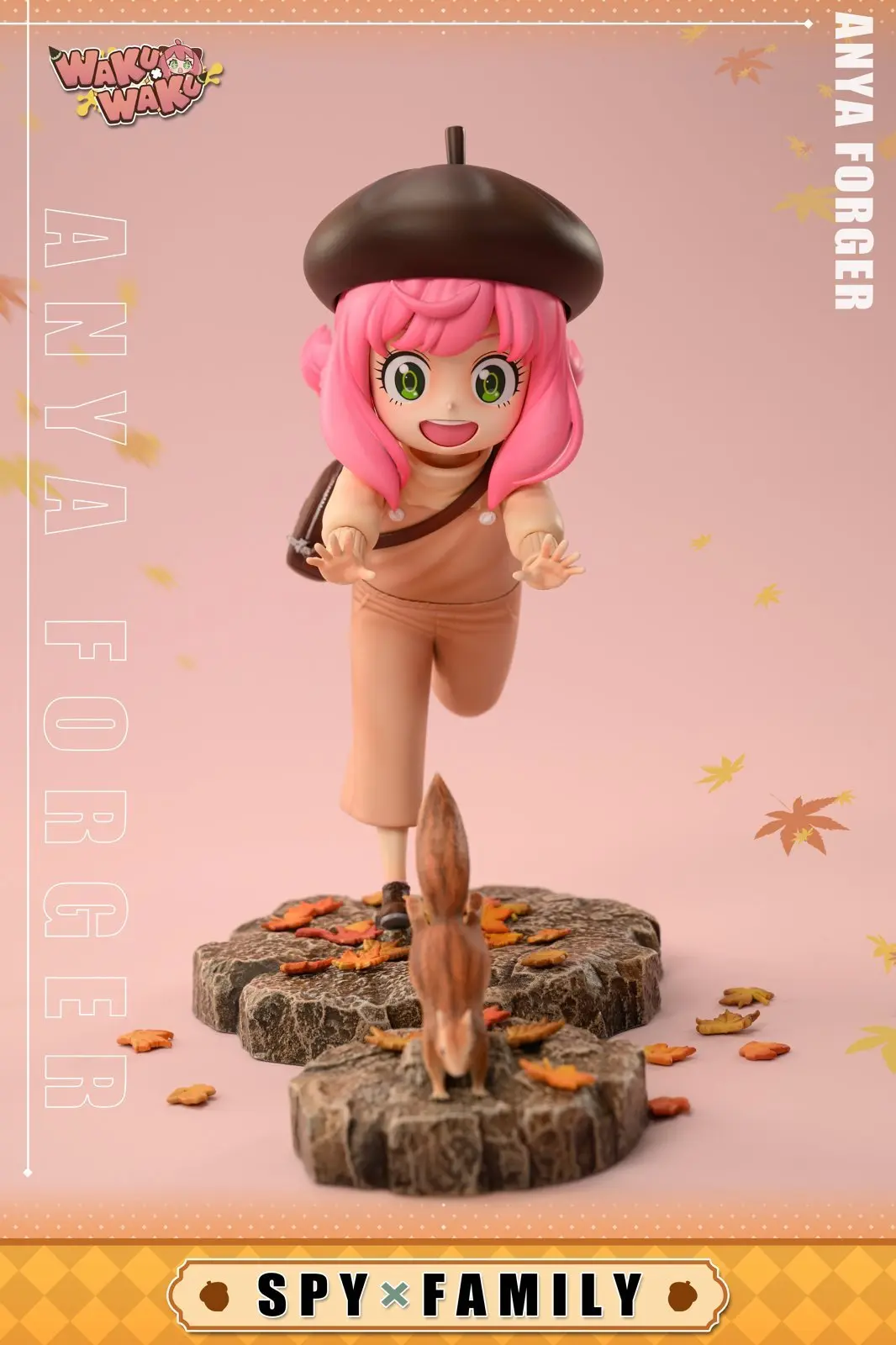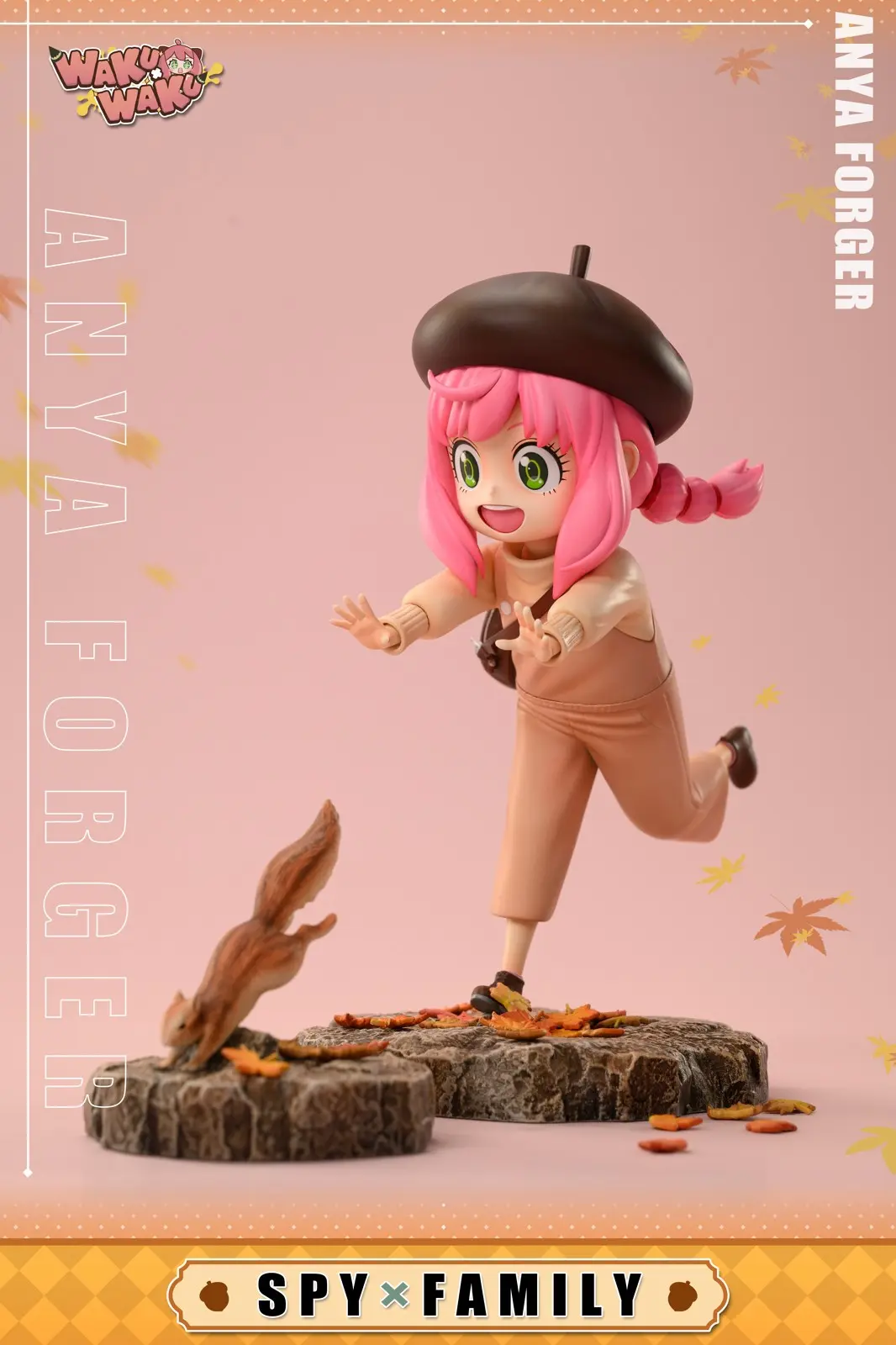 Wearing overalls and a little melon cap, Anya's casual outfit is simple yet stylish. Paired with a pink bob hairstyle, it looks very appealing.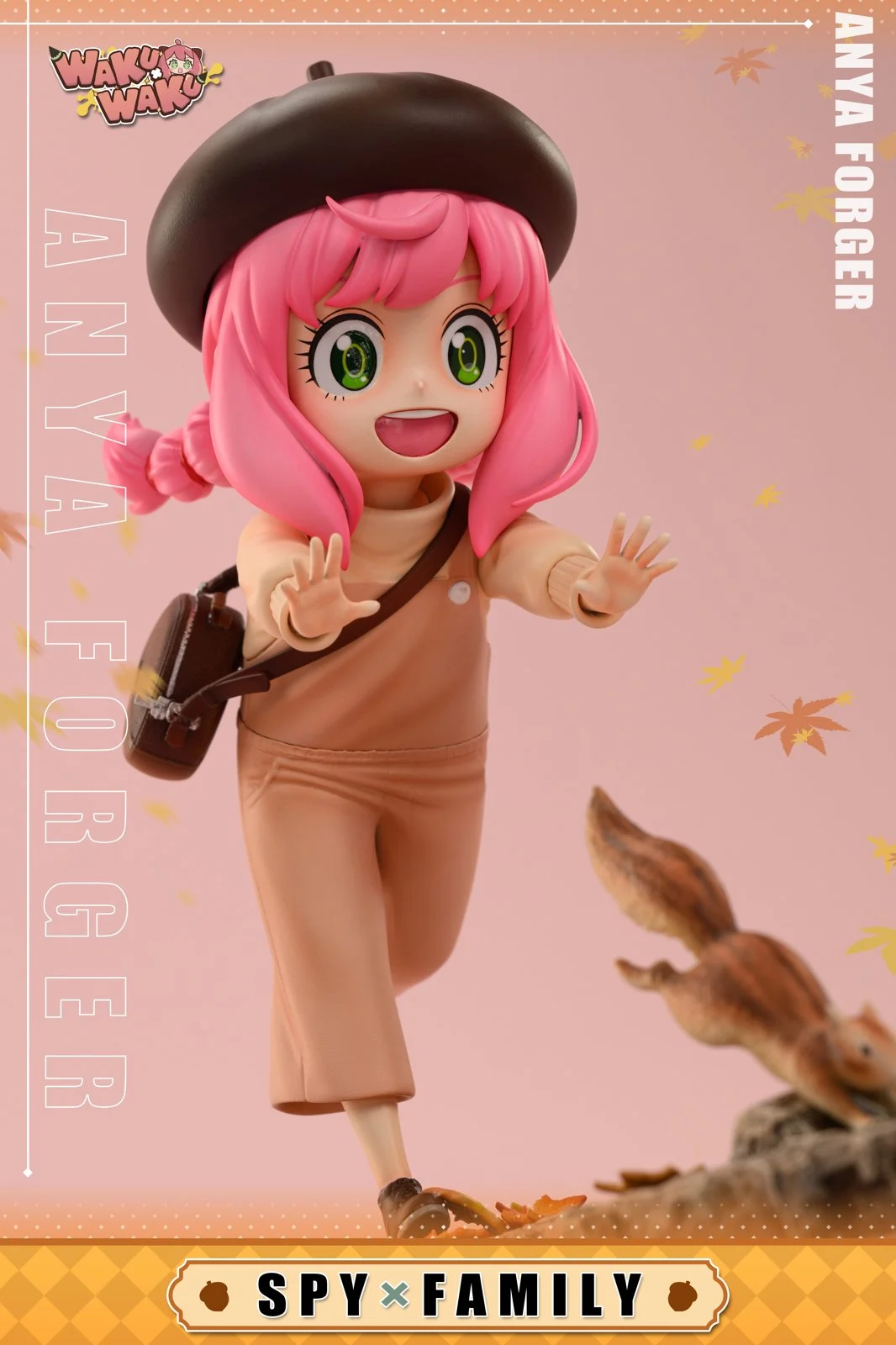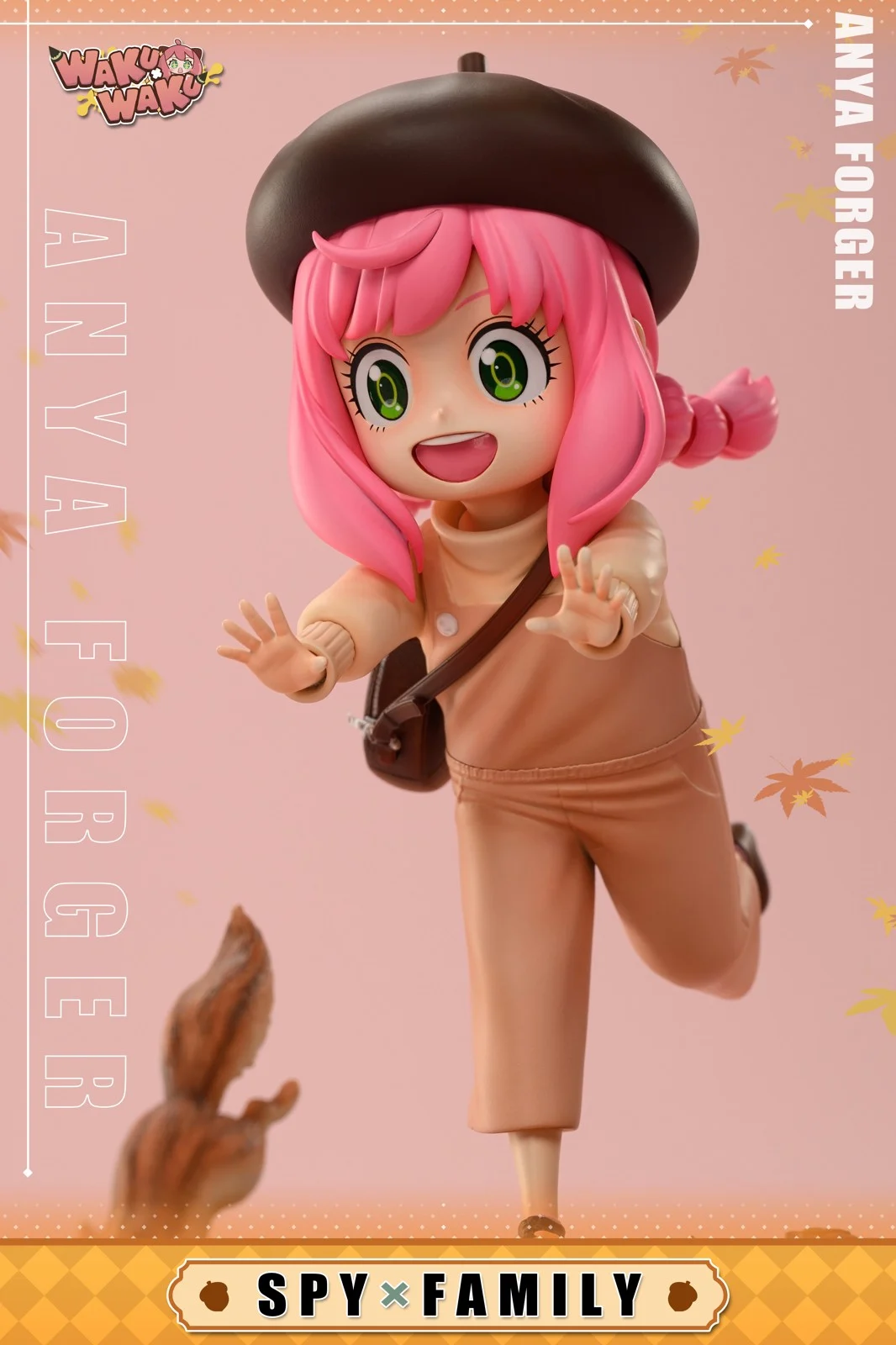 With two little hands outstretched and a dynamic posture, Anya is playfully chasing the small squirrel. It's sure to bring a smile to the faces of children and toy enthusiasts.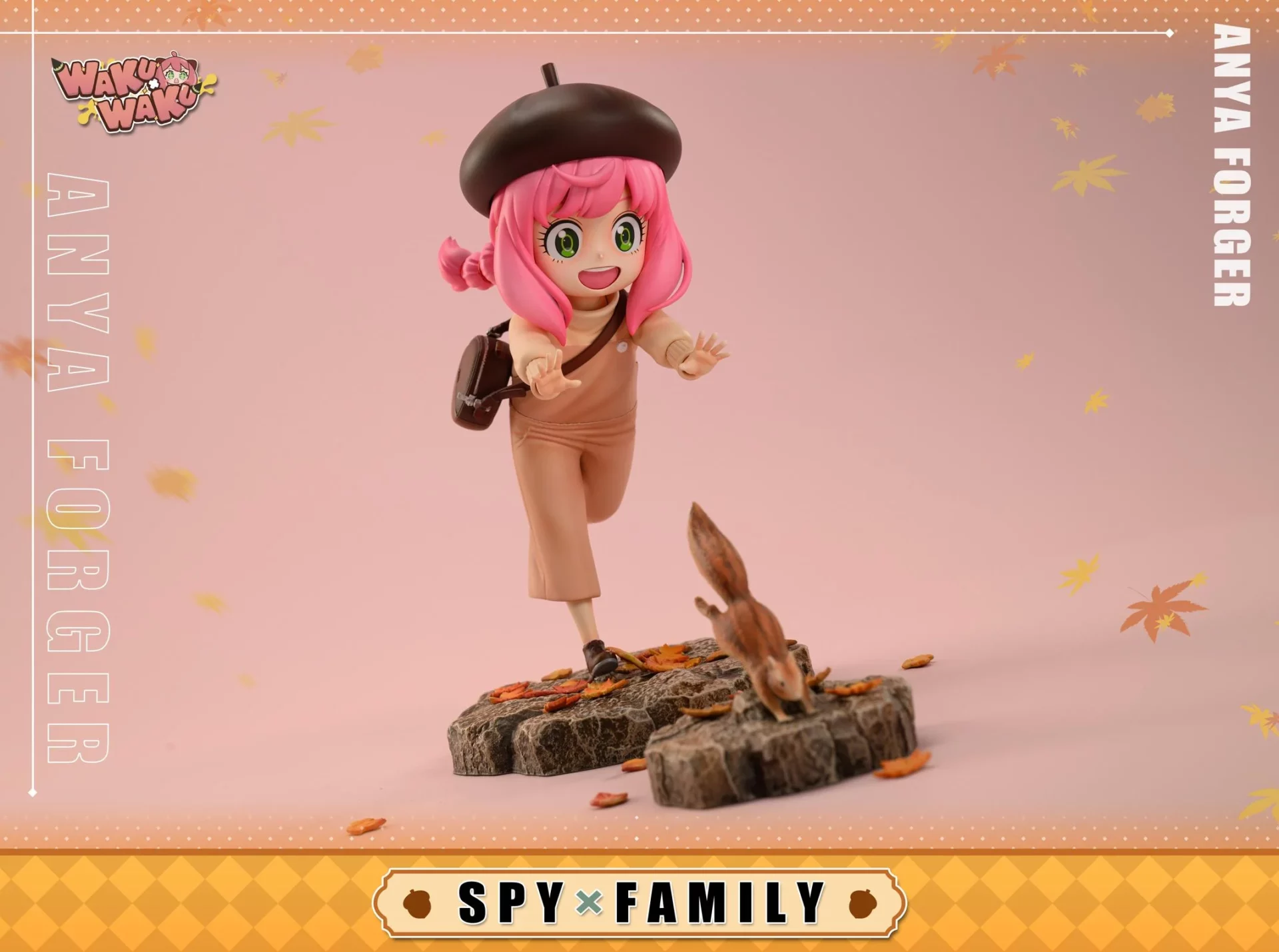 The lively posture of the small squirrel is also well-captured. Additionally, this piece features a detachable base, allowing you to customize its position as you like.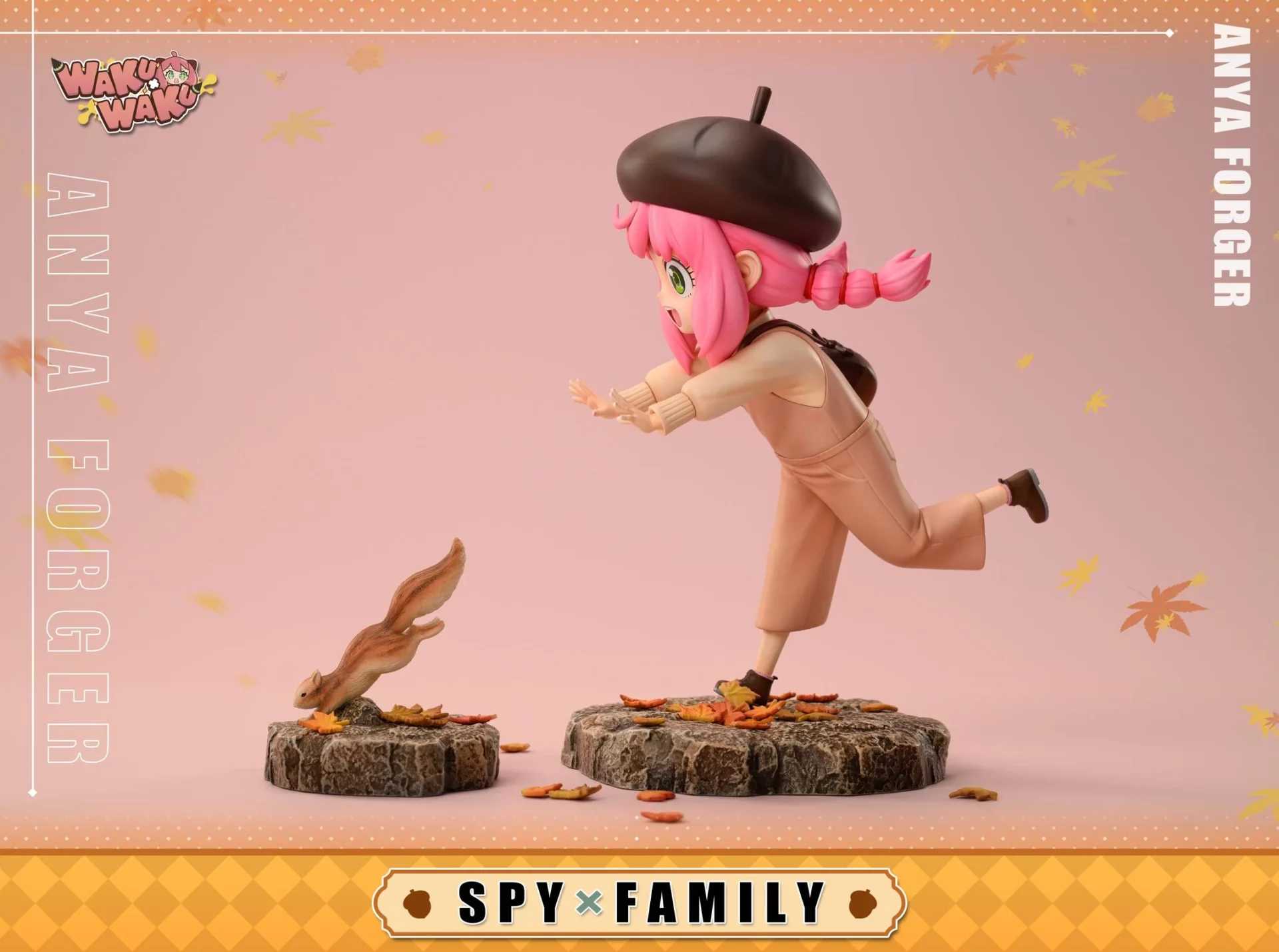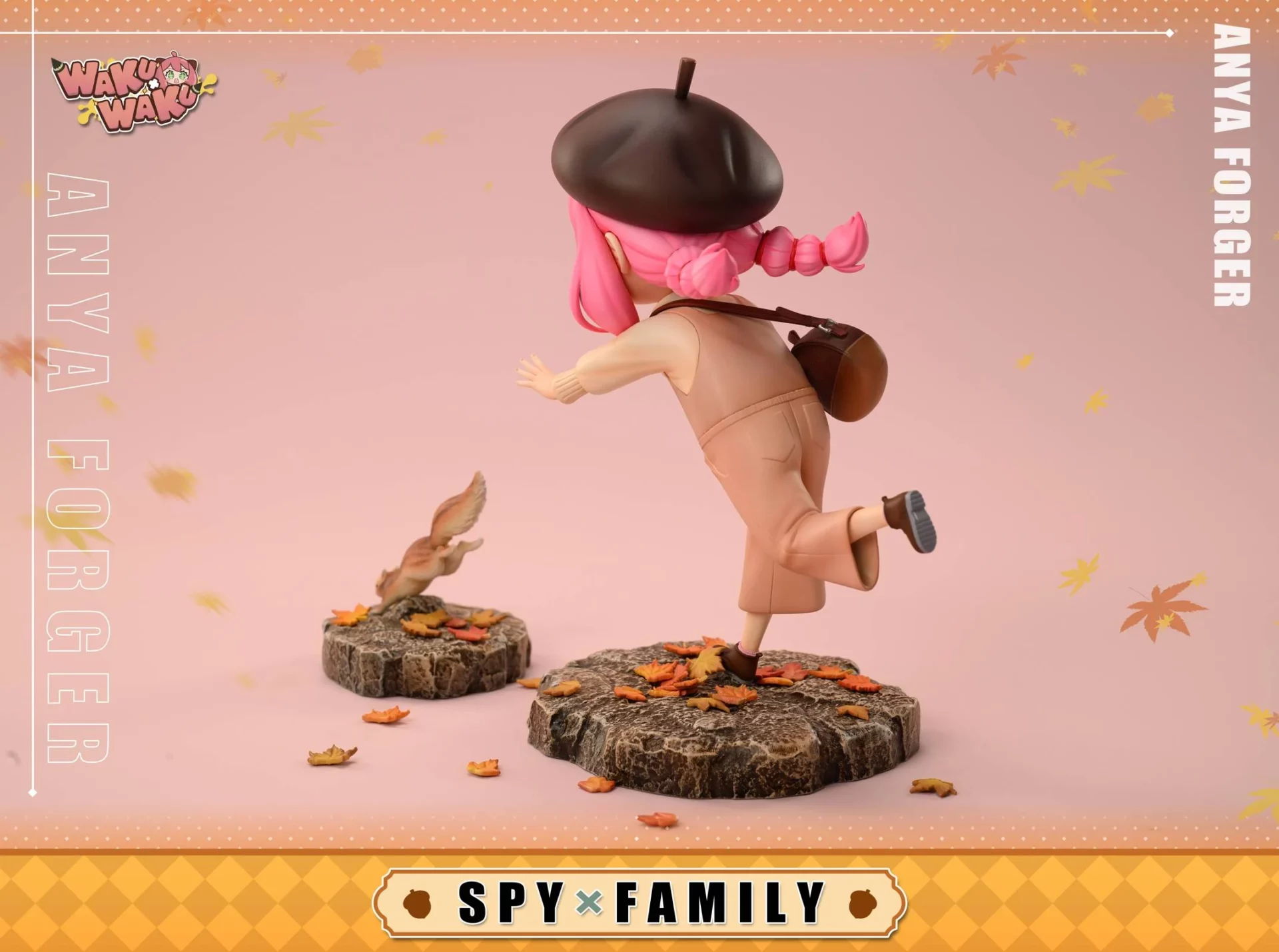 Still wanting more Anya figures from this studio?  Fret not!  Judging by this picture, there are still more on the way, breathing new life into this adorable Anya series!  With that said, we can't wait to see what they have in store for the pink-haired telepath!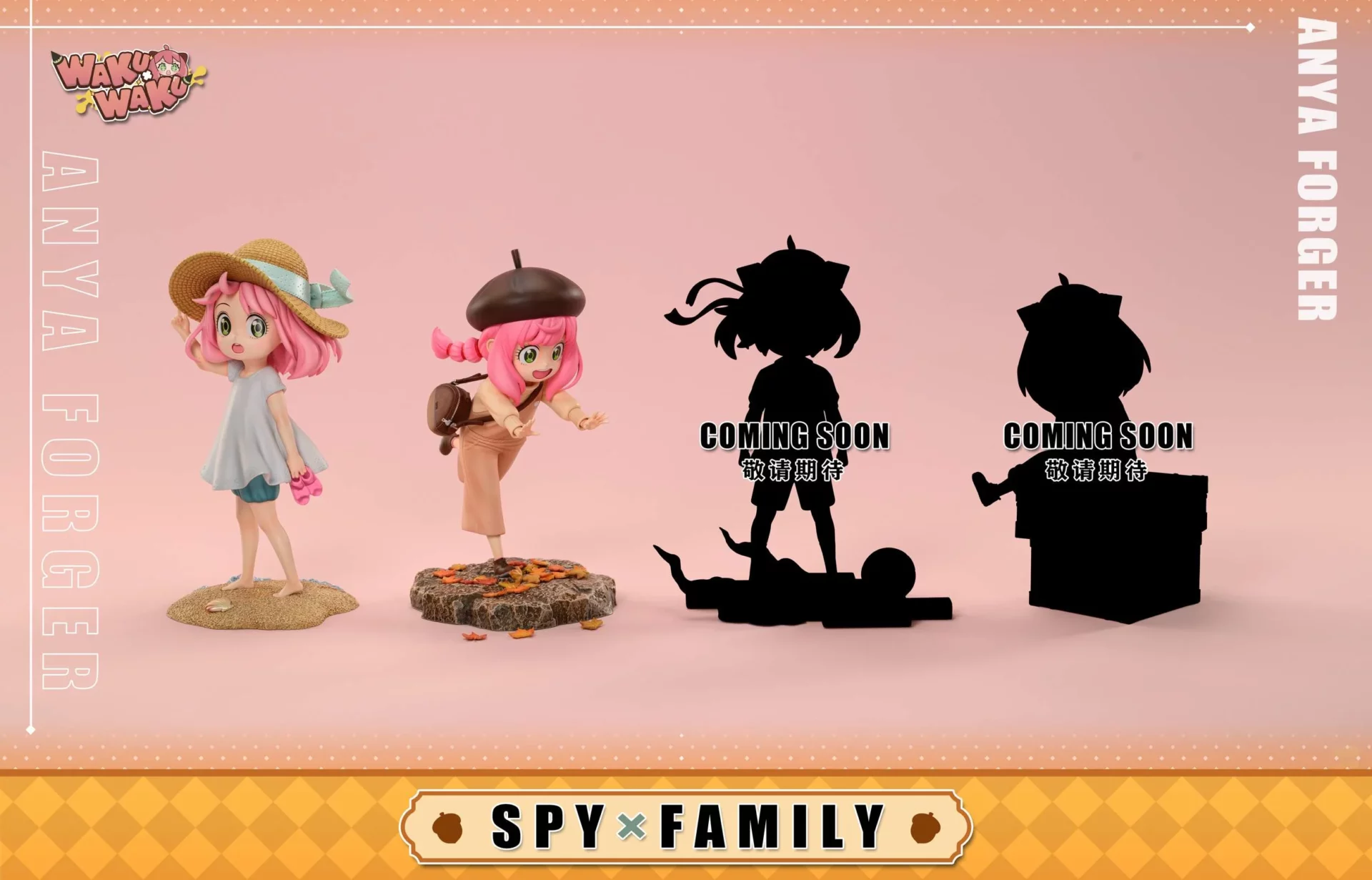 Click here for news on other exciting Spy X Family products!