Violet Evergarden – Panda Studio
Violet Evergarden – Panda Studio: Violet Evergarden is the protagonist of the Japanese light novel "Violet Evergarden," written by Kana Akatsuki, and its derivative works. She is a "Auto Memory Doll" girl employed by the C.H. Postal Company, possessing extraordinary combat abilities.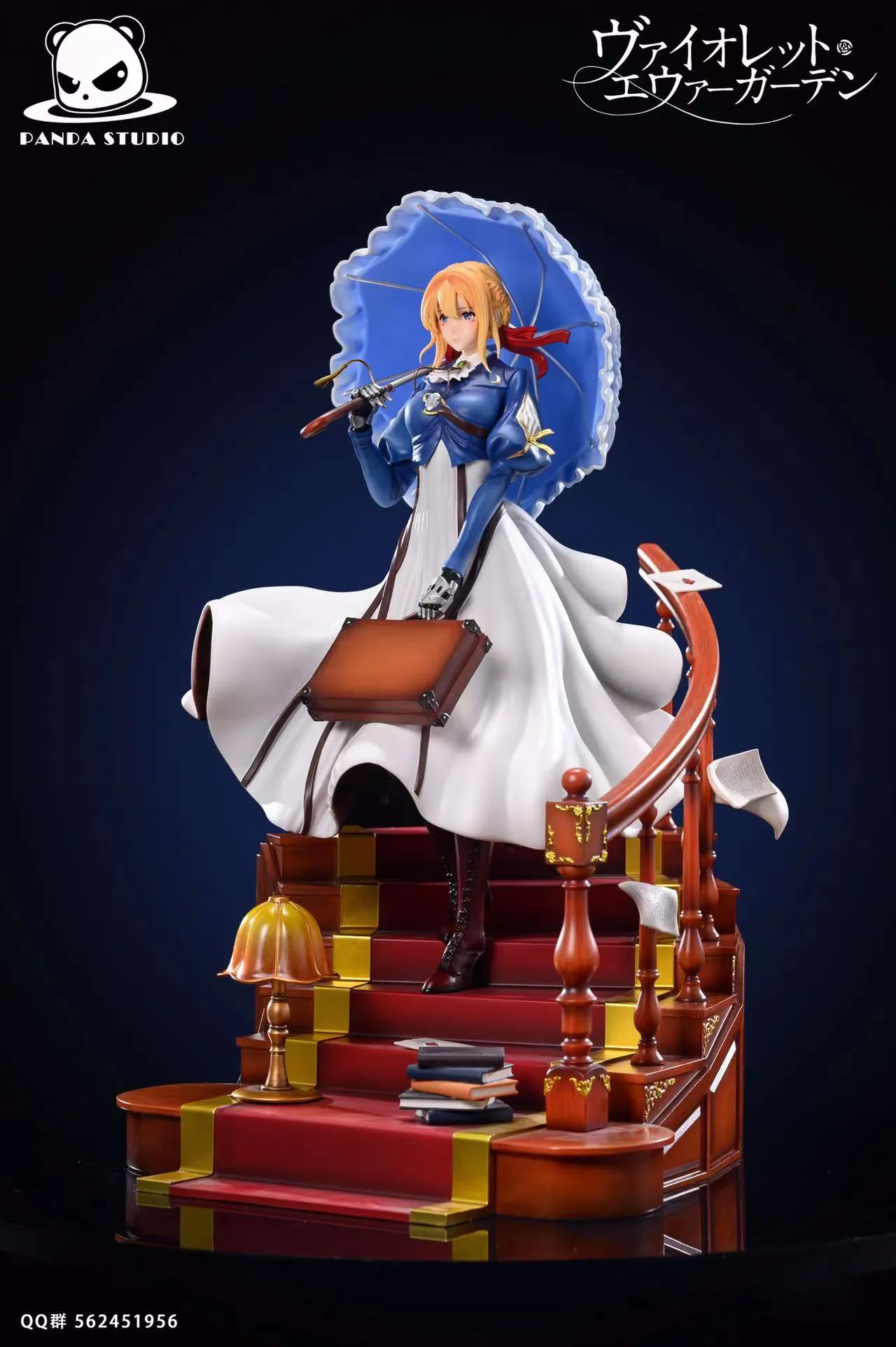 She was found by Colonel Dietfried Bougainvillea during her childhood amid the war, and upon discovering her exceptional combat talents, he presented her as a "combat weapon" to his younger brother, Major Gilbert Bougainvillea.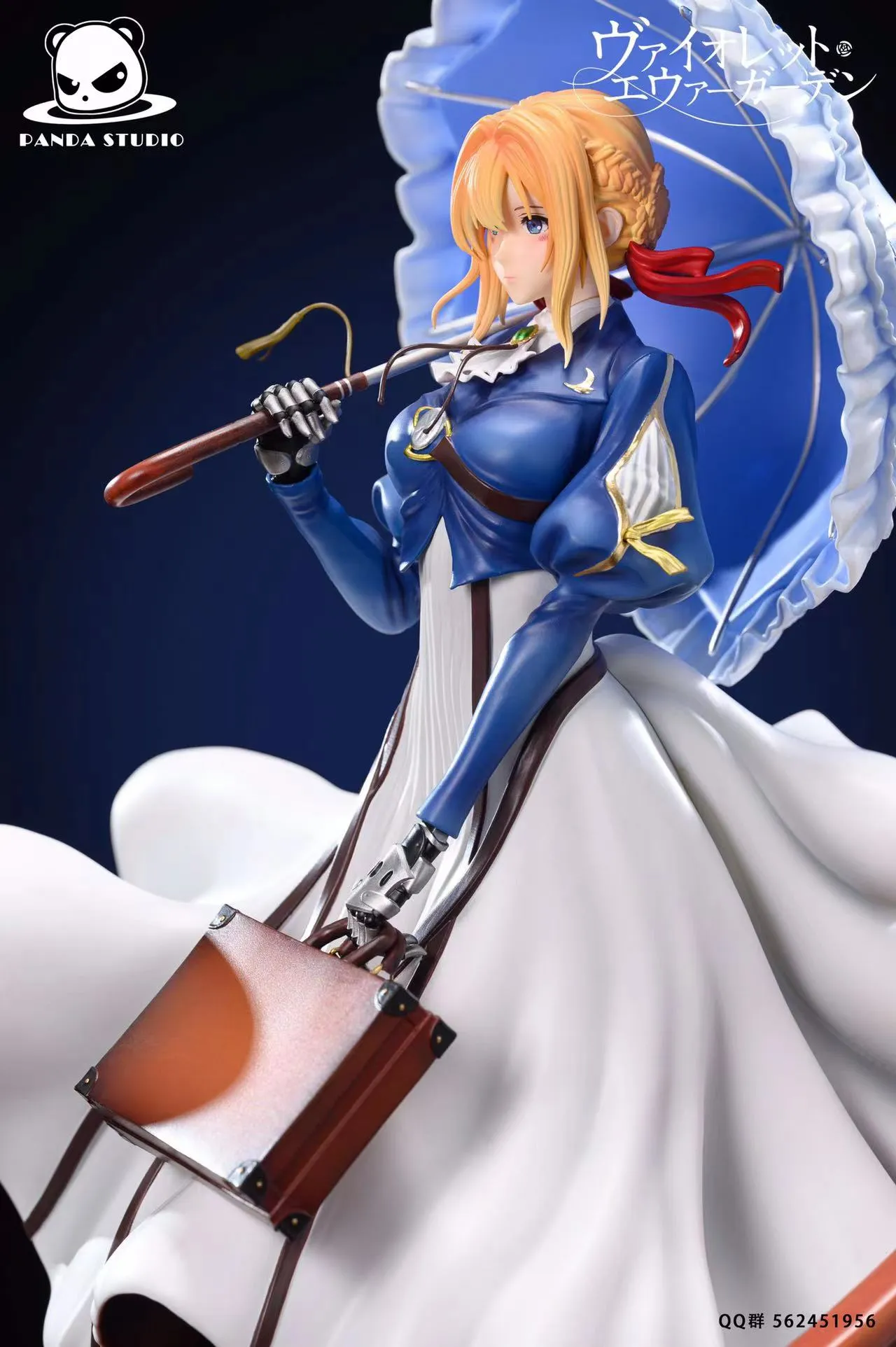 Her silky hair, tied up in a bun, is adorned with deep red ribbons. She wears a snow-white dress with satin ribbon embellishments. The silk skirt sways rhythmically with her steps, and a grandmother's green brooch glistens on her chest.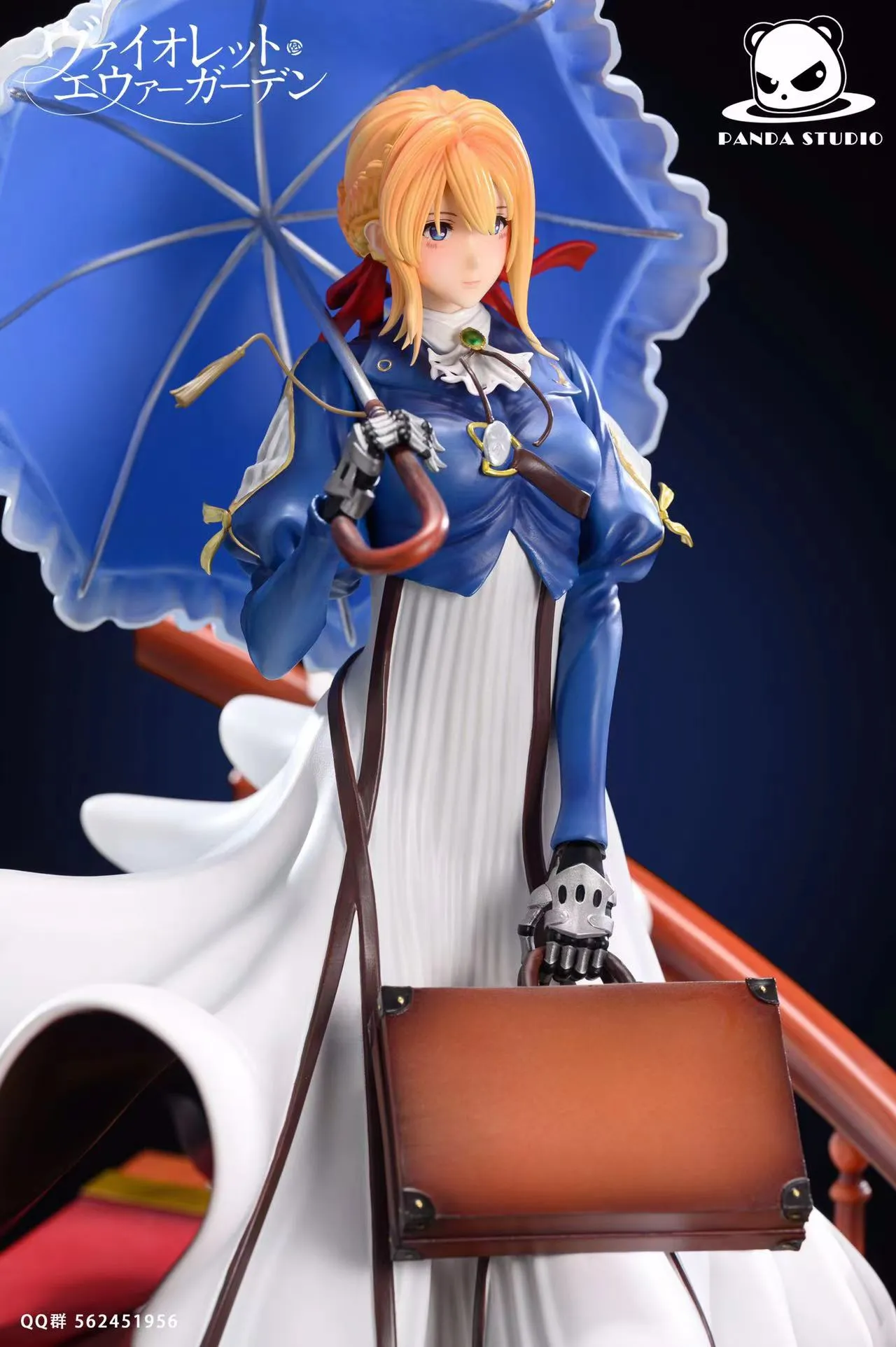 Over her white dress, she wears a Prussian blue short jacket.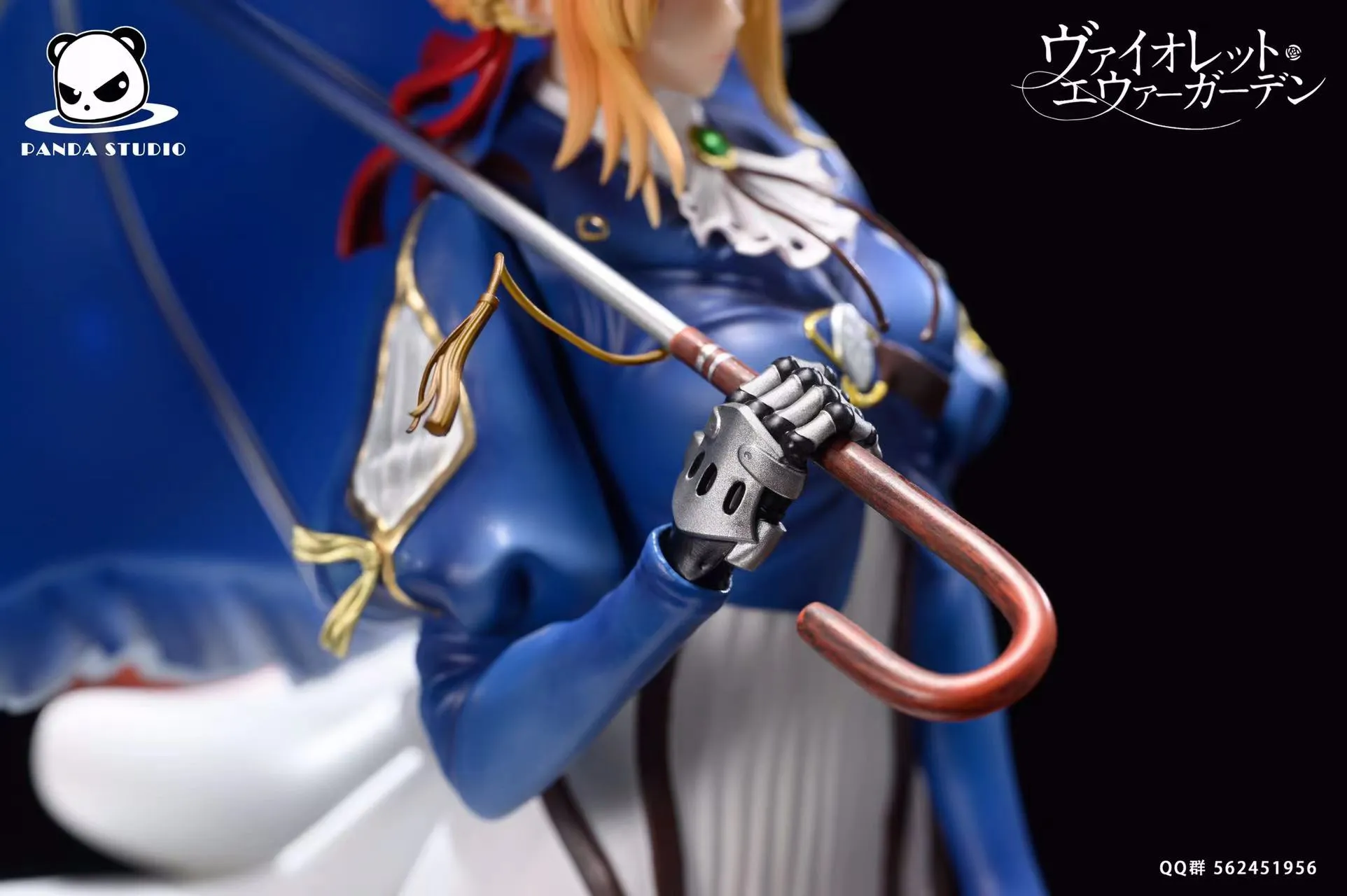 On her feet are cocoa-brown knee-high leather boots that have darkened over time due to prolonged wear. She carries a seemingly heavy wheeled bag in her hand as she passes through the white archway of the Oscar family's estate. As she enters the courtyard, a gust of autumn wind suddenly surrounds the girl.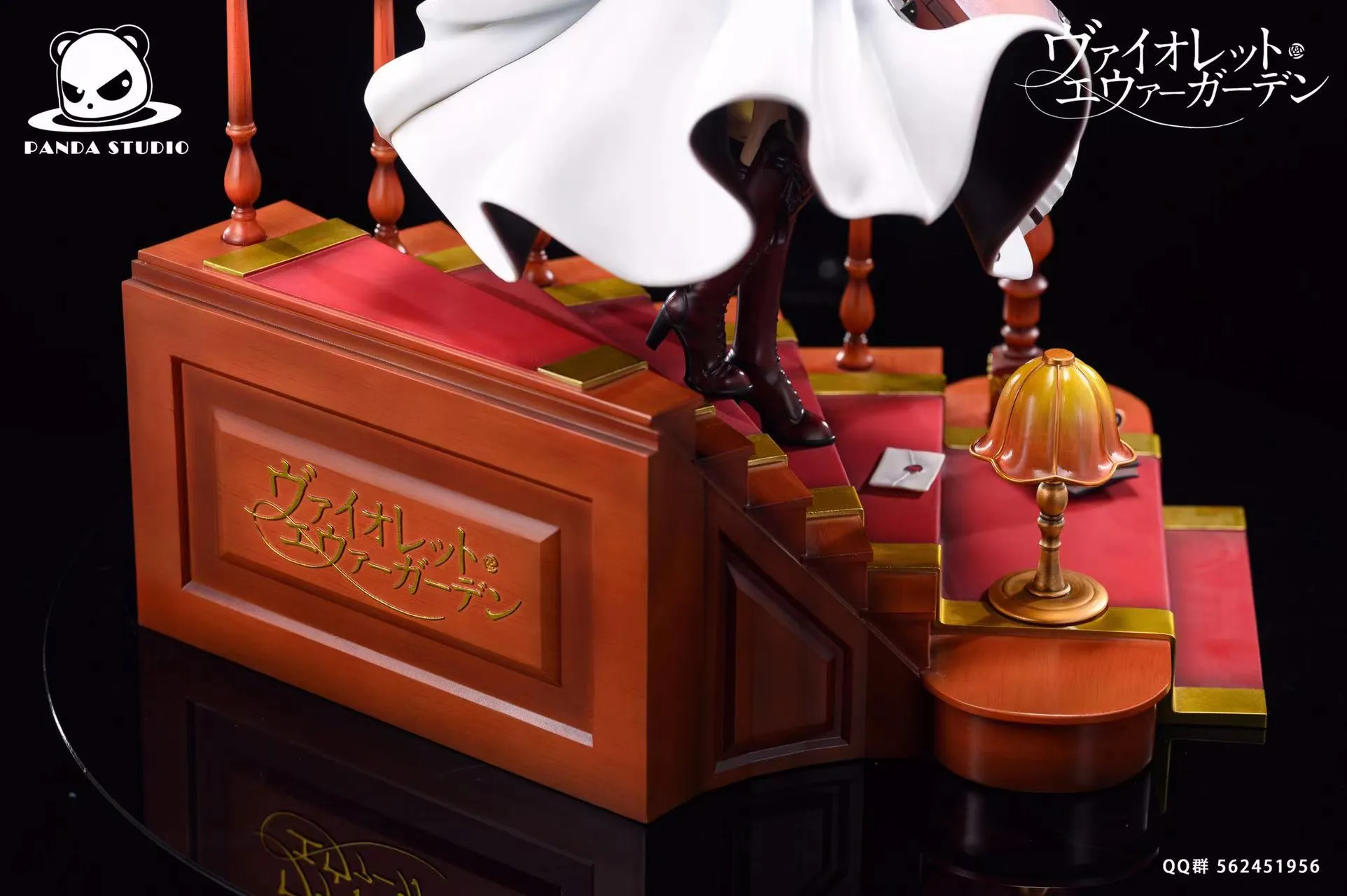 During her childhood, she was used by Gilbert's elder brother and later handed over to Gilbert. Originally a soldier of the Leidenschaftlich Empire, she was feared by others for her formidable combat prowess and was not seen as a person by her comrades but rather as a "weapon."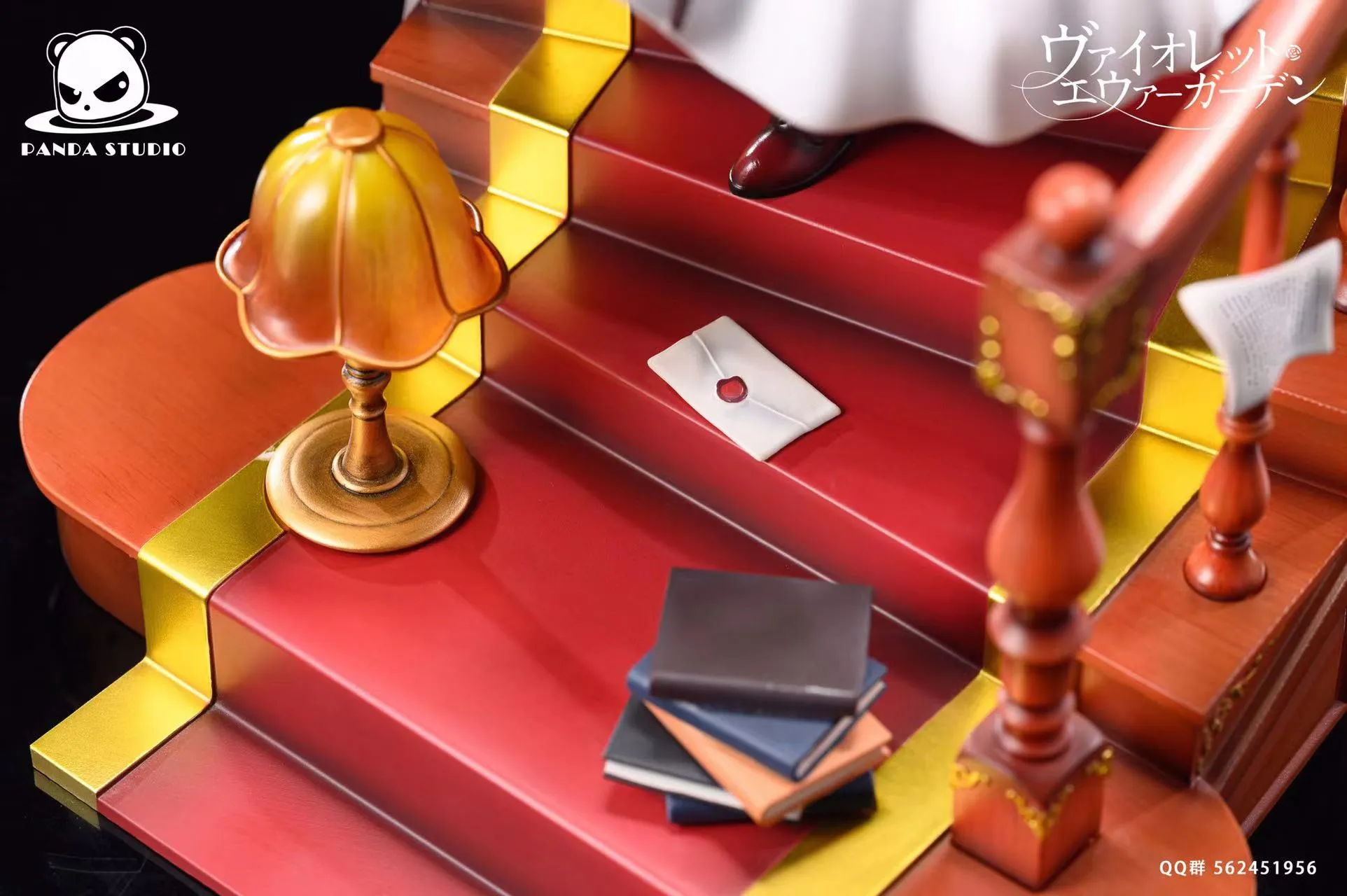 After losing both of her hands in a major battle, she left the military. With Gilbert's recommendation, she became the adopted daughter of the Evergarden family. At first, she was a girl who needed to be ordered by others and lacked self-awareness. However, through her interactions with Gilbert, she acquired the name "Violet" from him and learned language and writing skills.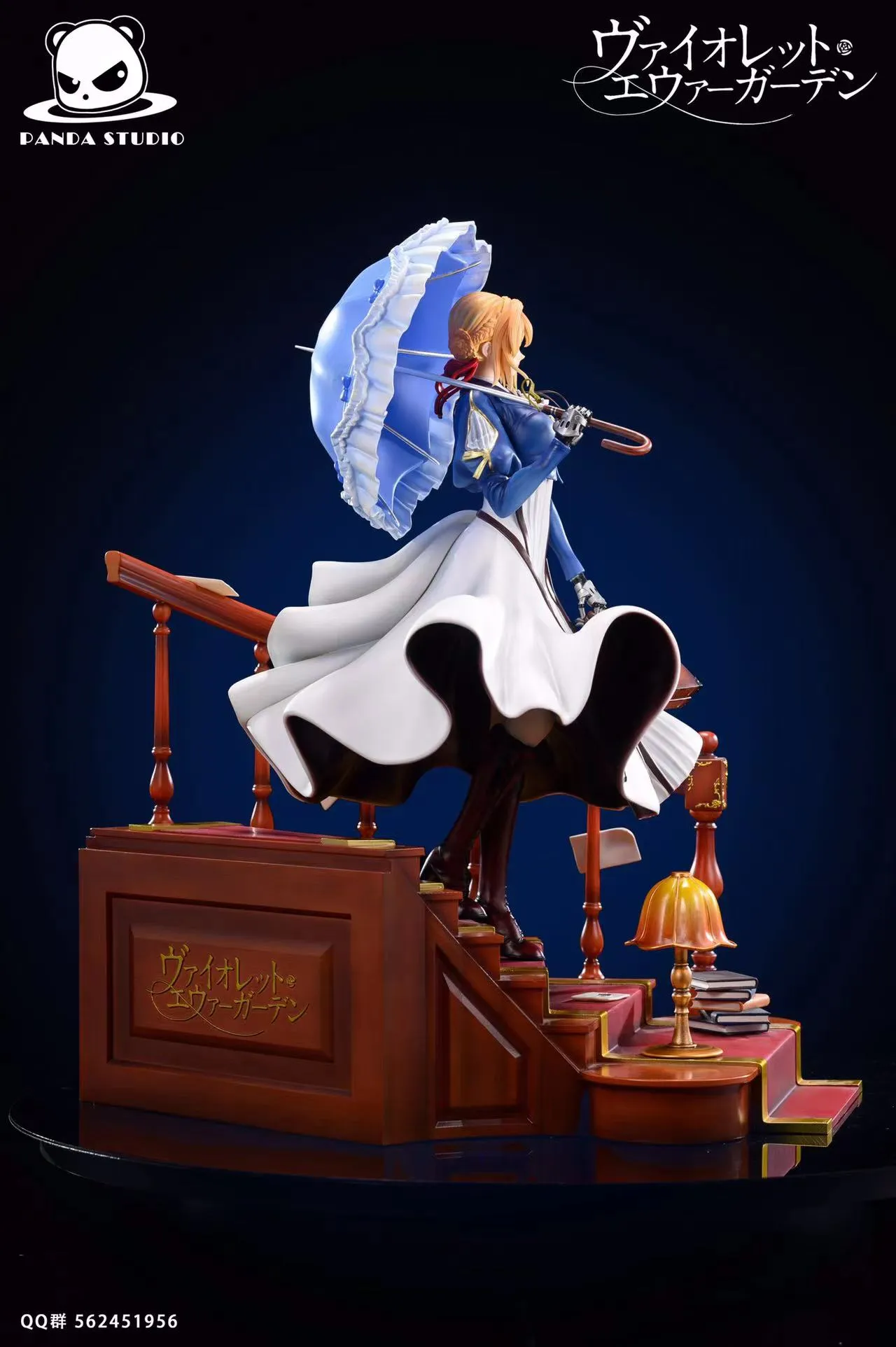 As Violet grew, she initially did not understand anything beyond the battlefield. But through various tasks and encounters with people, she gradually learned how to interact with others and understand emotions. She learned what "love" is, began to love others, and made the decision not to kill anymore.