Scorpio Milo – T-Rex Studio
Scorpio Milo – T-Rex Studio: Milo, the Gold Saint of Scorpius, hailing from Greece. He guards the eighth house, the "Scorpius Temple," which leads to Athena's temple in the Golden Twelve Houses. In battle, his fingertips can transform into crimson poison stingers.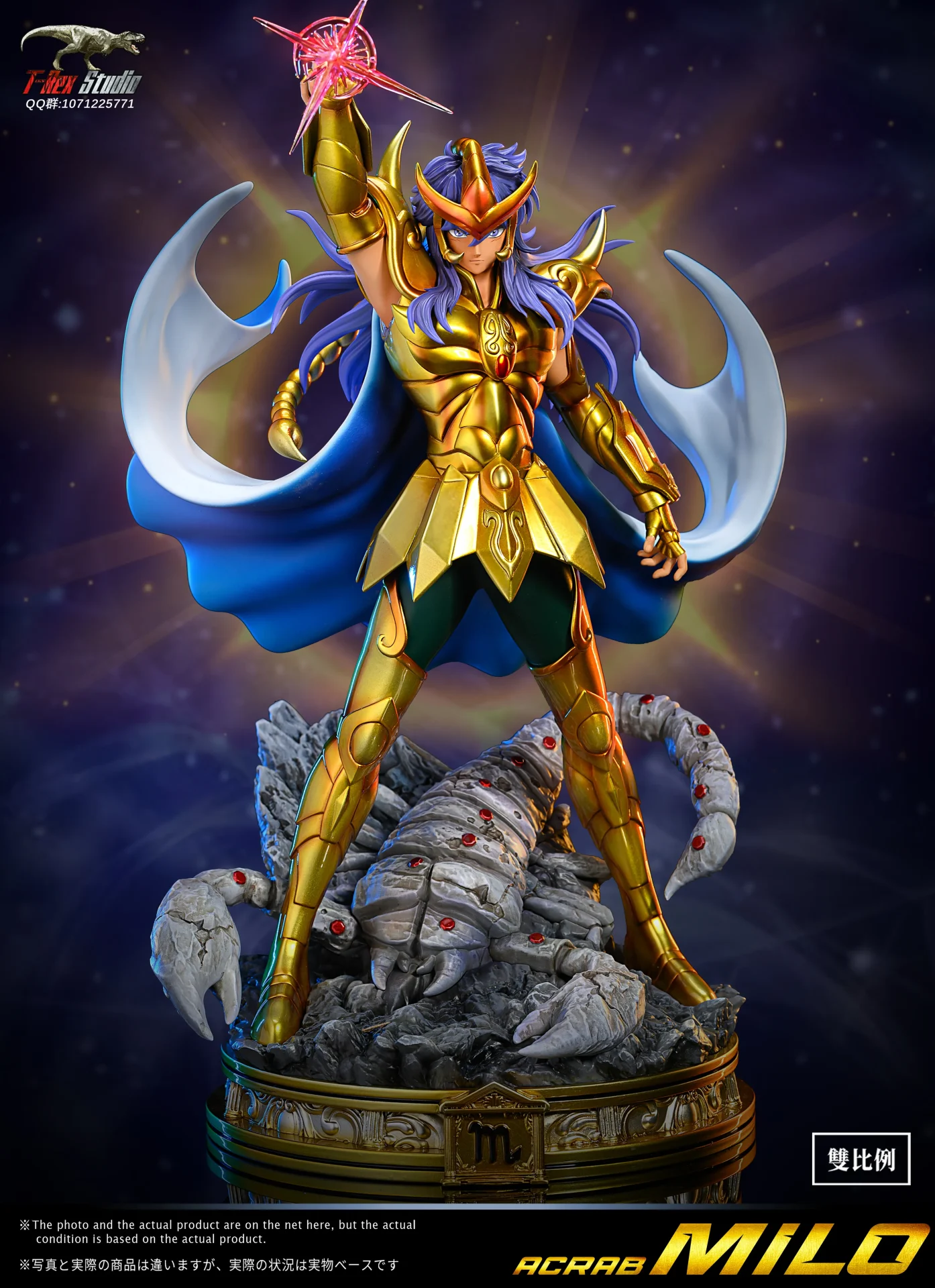 In the original work, Milo is a man with a strong sense of justice, passionate but not impulsive. He values emotions and loyalty and possesses excellent insight and execution skills. As a member of the Gold Saints, he takes pride in his role and has his own set of principles, which have proven to be mostly accurate.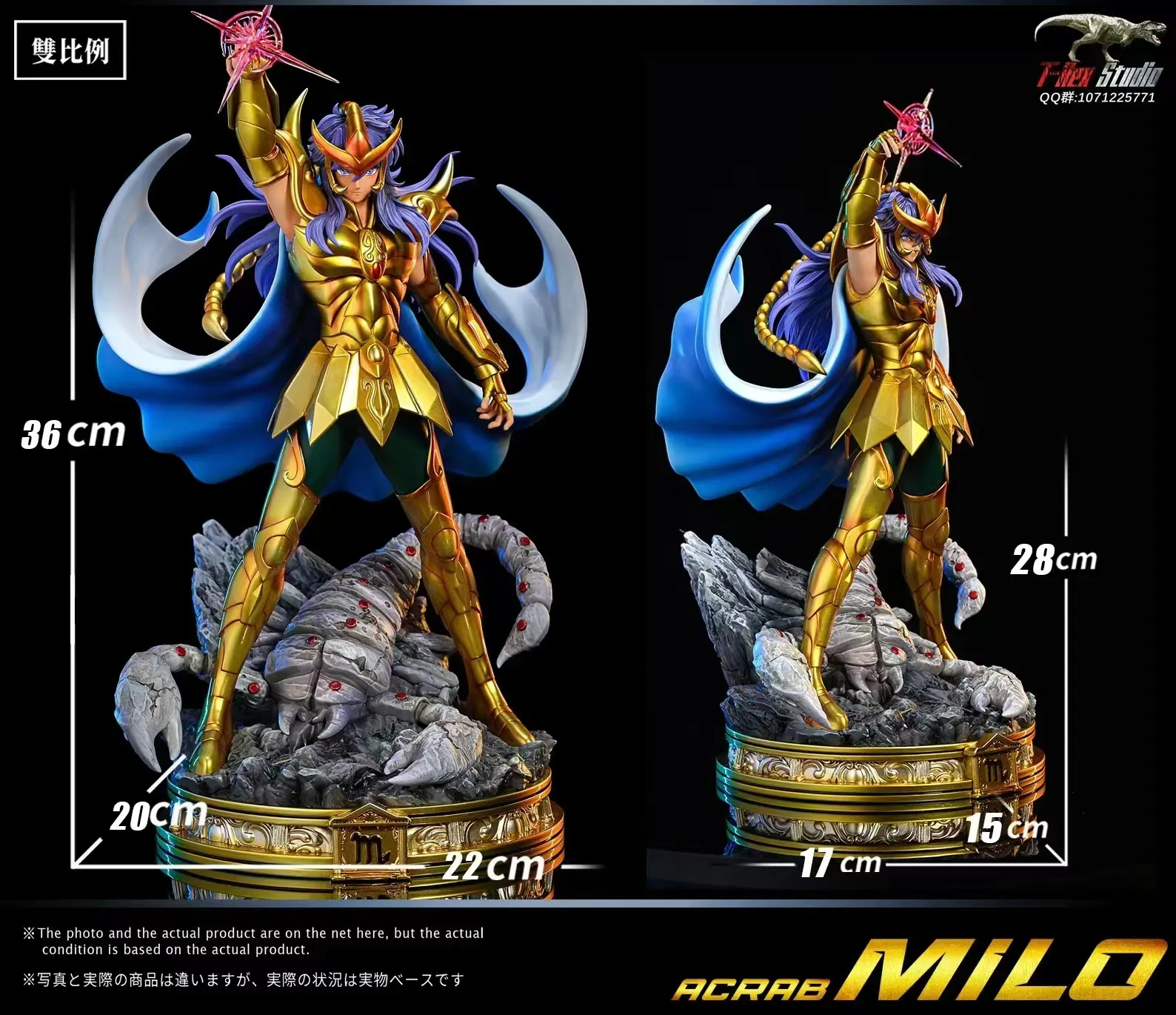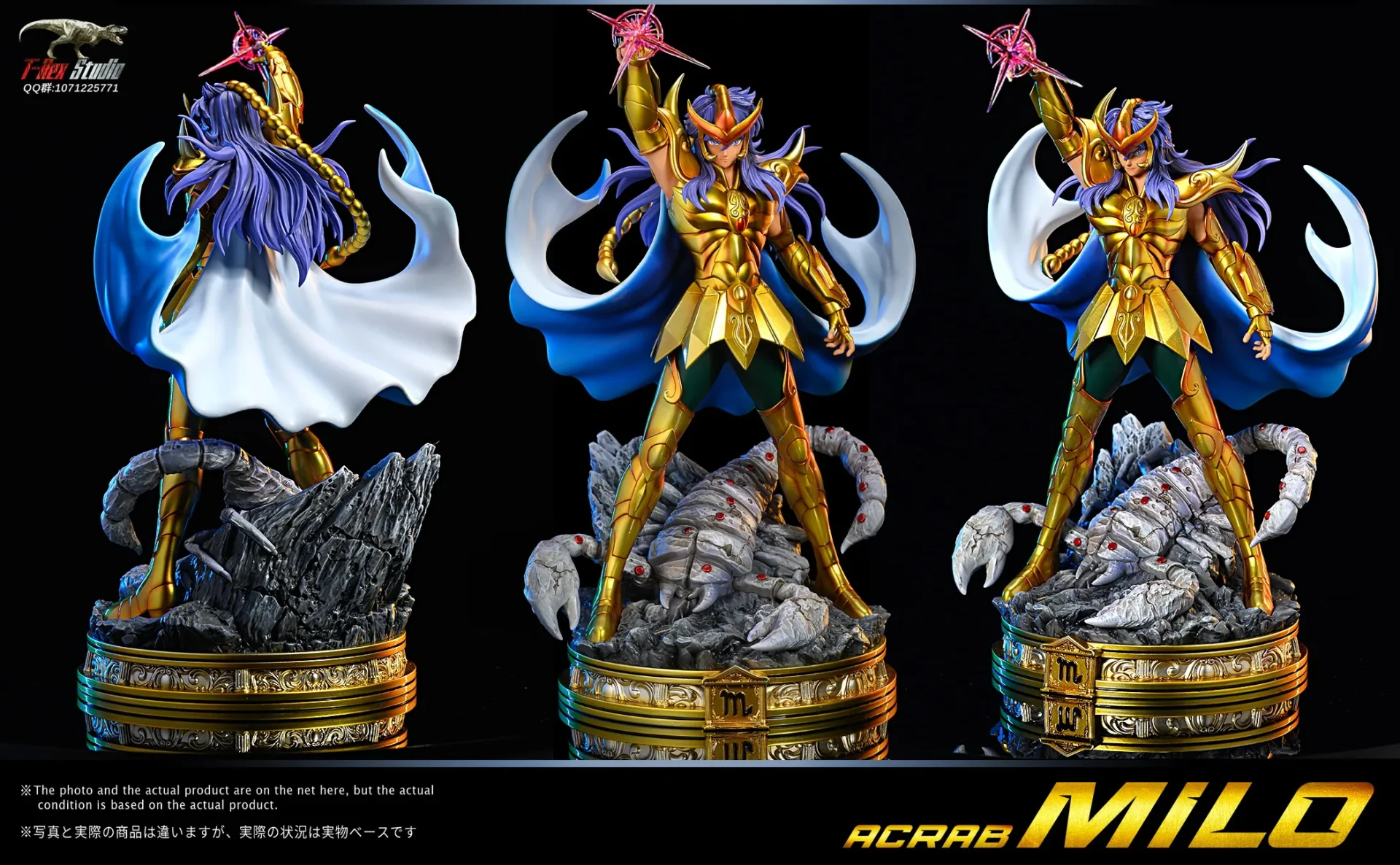 The purple hair that catches the eye uses a gradient coating, and the sharpness of the hairstyle's layers is also well done. His bright and piercing eyes and the shading on his skin give a very impressive appearance.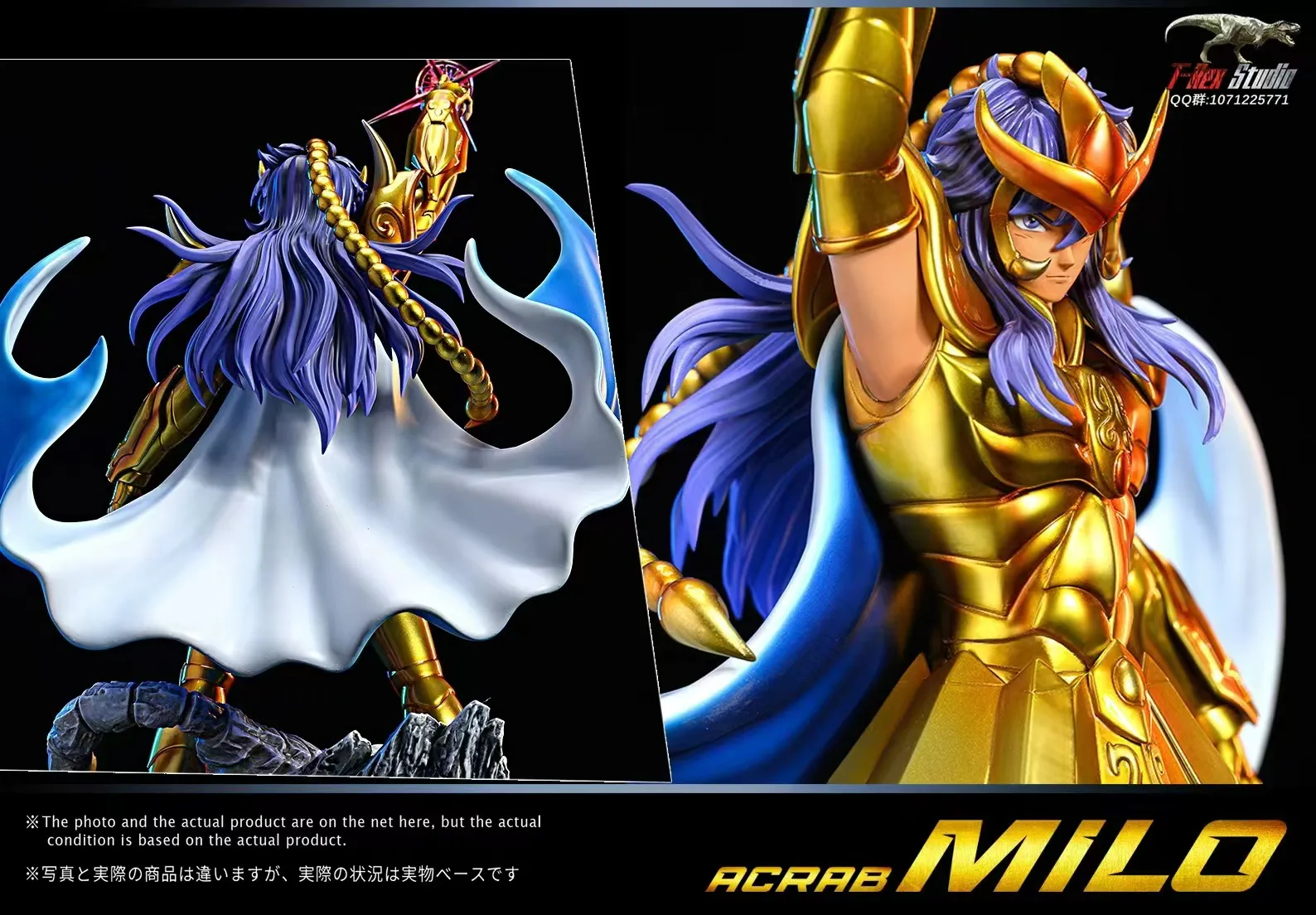 The facial features, including the hairstyle, follow the animation's design quite well. The details of the golden armor on his body and the smoothness of the coating are also well represented. Overall, the craftsmanship of this figure is excellent.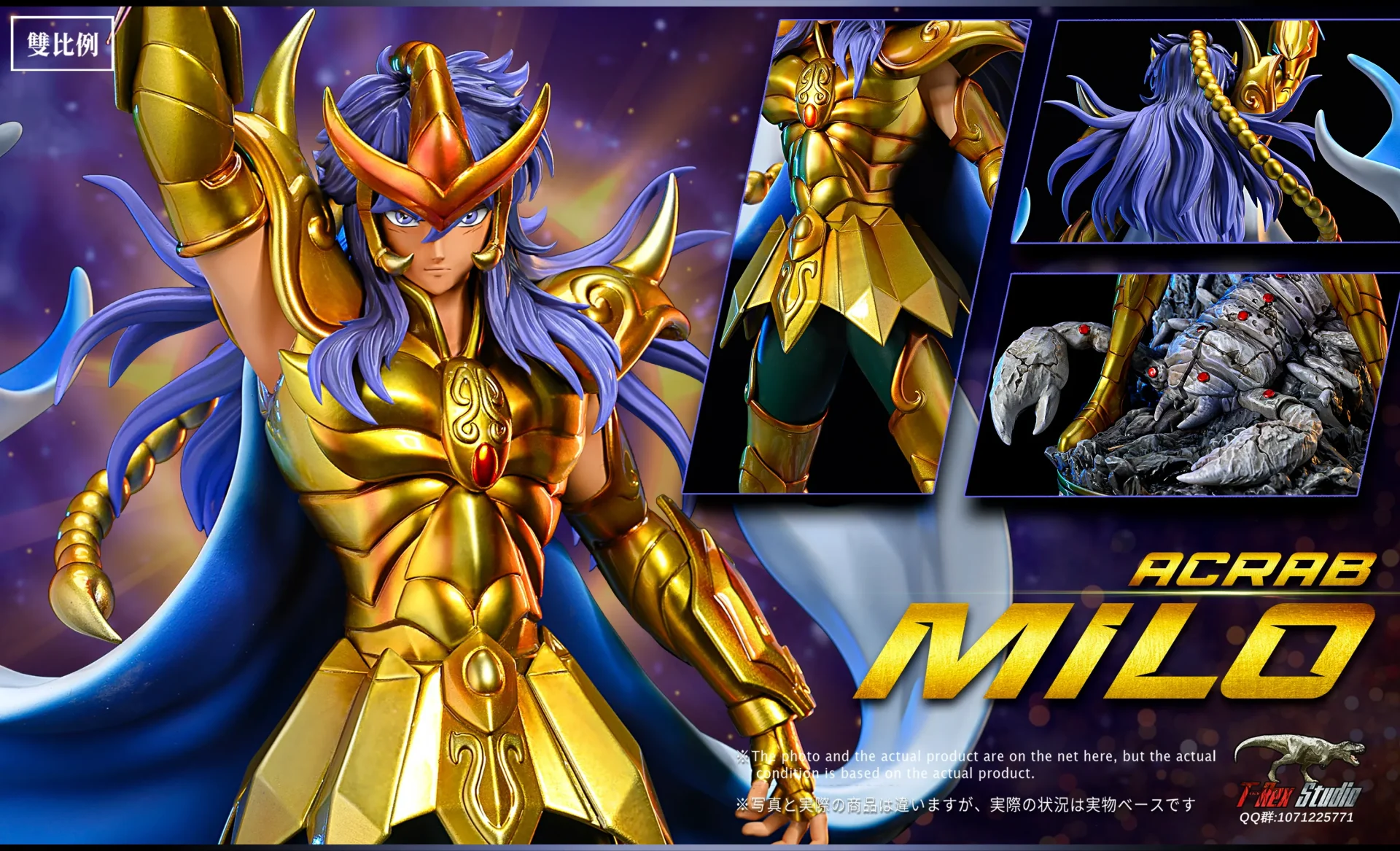 The base incorporates elements of a scorpion, echoing Milo's identity as a Saint of Scorpio. The red Scorpion Needle of justice seeks to punish the unforgivable evil!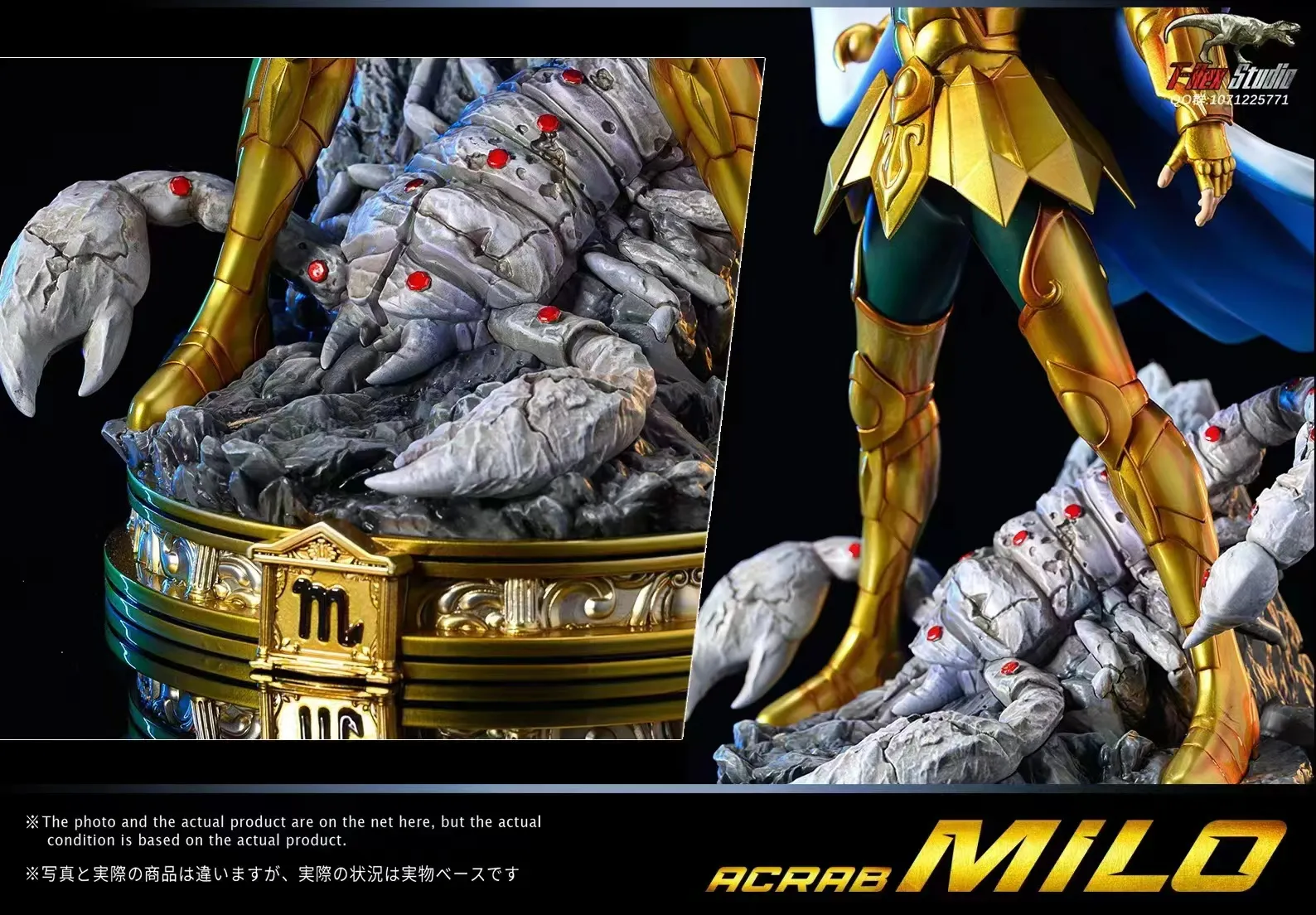 Overall, the level of detail in this artwork is quite impressive!